Adilas has edited some existing fields in payroll to help address the new withholding for FAMLI in the state of Colorado. These fields are available to anyone requiring additional withholding for payroll, but for this update we will focus on how this helps with this particular withholding scenario.
First, you will need to set up your settings. From the classic homepage, click on the link for liabilities, then click on payroll homepage.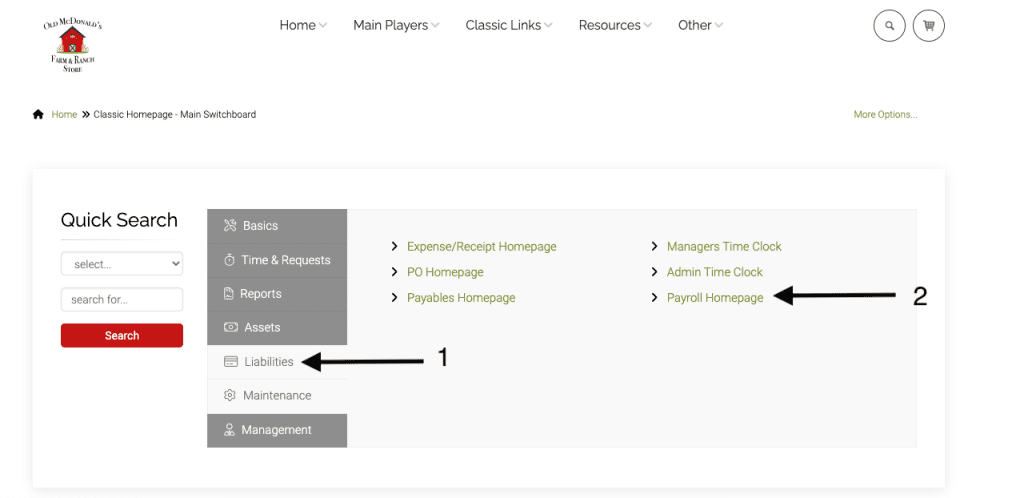 On the right side of the page, click on the "?." Then click on settings, and finally the link for payroll settings.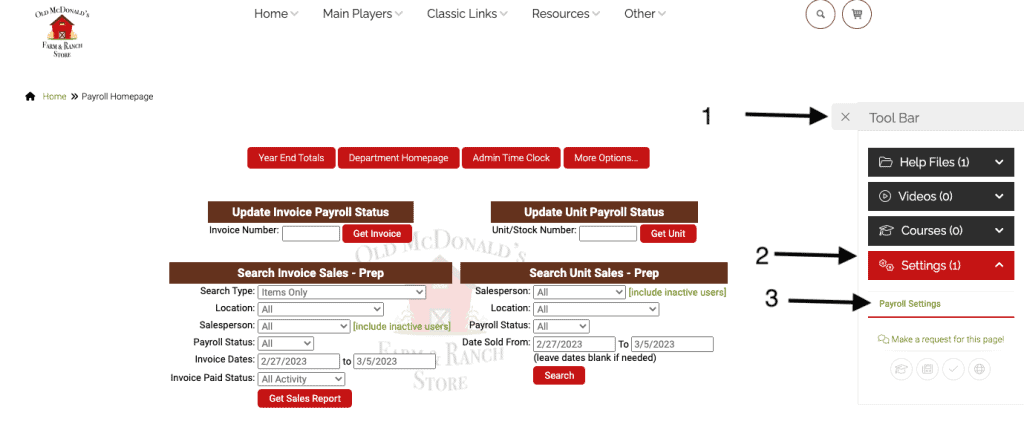 You will need to check the box for 'turn on/off' payroll settings. The default is off (unchecked). You can check the boxes on this page if you would like to hide all of the commission fields that show up when you are running payroll (if you don't pay any commissions). If you leave the box unchecked, the commission line will show up.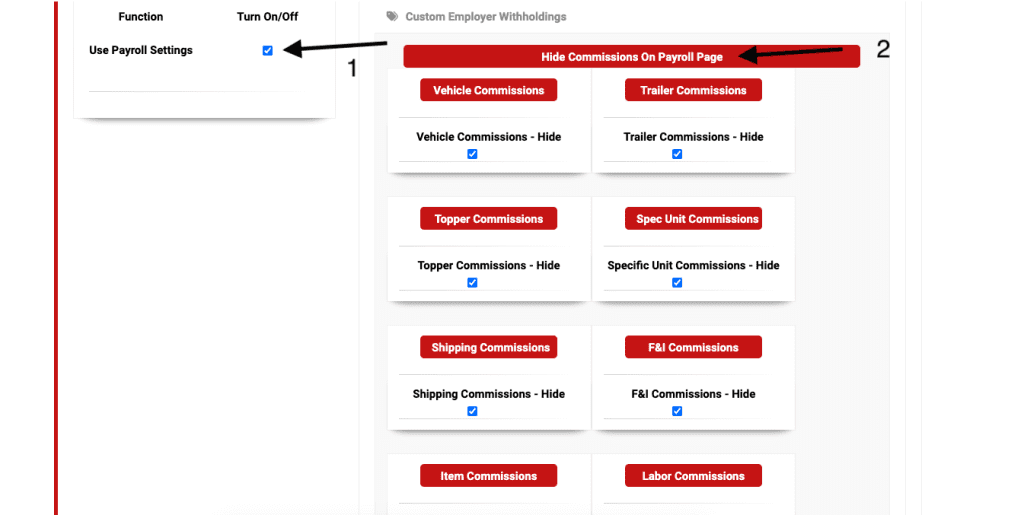 Then click submit at the bottom.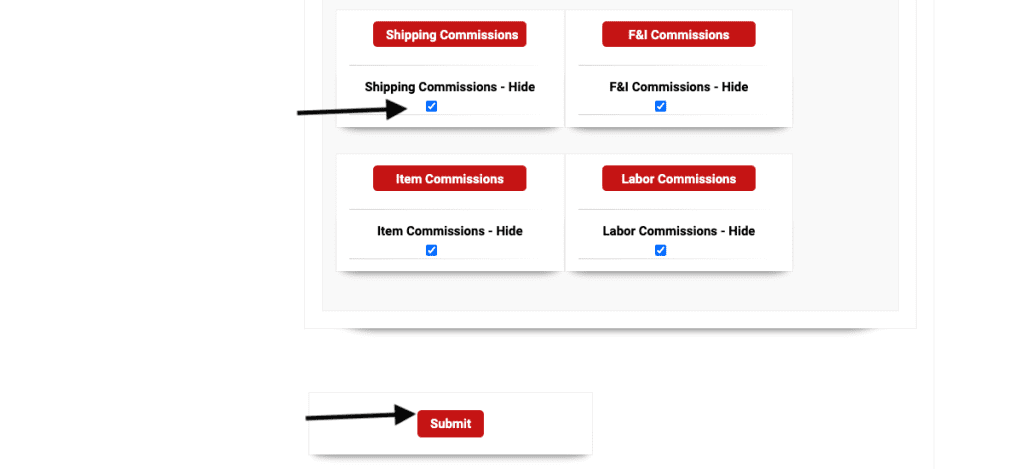 Now click on the tab for custom employee withholdings. Enter the withholding type (in this case we are reviewing FAMLI) and check the box for use. If there are other withholdings needed they may be set up here. Remember, adilas already calculates withholding for federal, social security, medicare, and state taxes. These settings are dealing with other custom employee withholdings.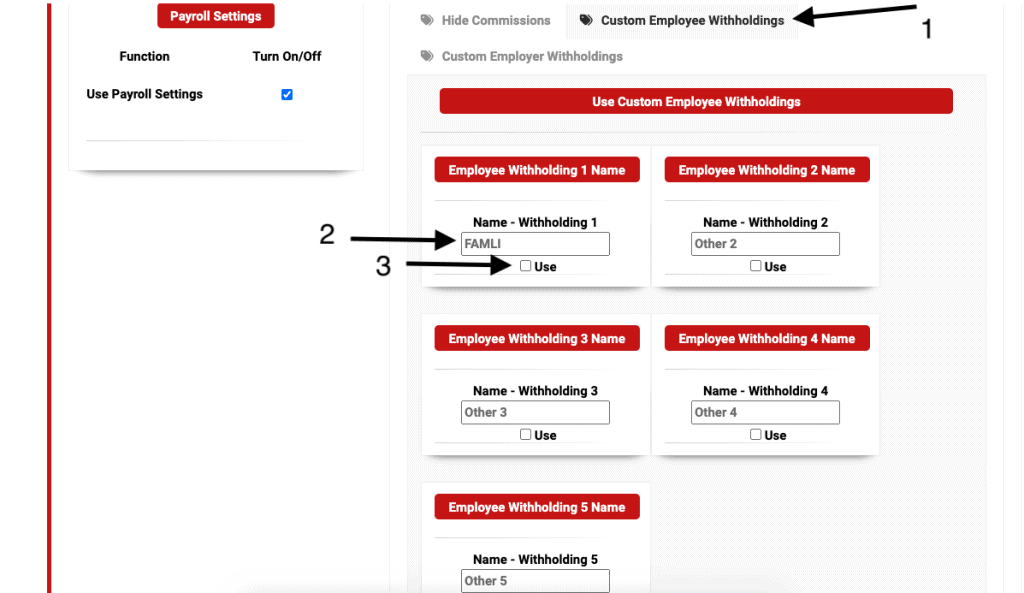 Be sure to click submit.
The next tab is to set custom employer withholdings. With the FAMLI act, employers are only required to withhold if they have 10 employees or more. Please remember, this is for custom withholding only. Standard withholding such as federal, social security, medicare, and state are already accounted for in adilas.
If you are setting FAMLI, type in the name for the withholding, and click on the 'use' box. Choose the method (percentage or dollar amount), and the amount. Example, if you choose percentage and enter 45 in the amount, you will be withholding 45 percent.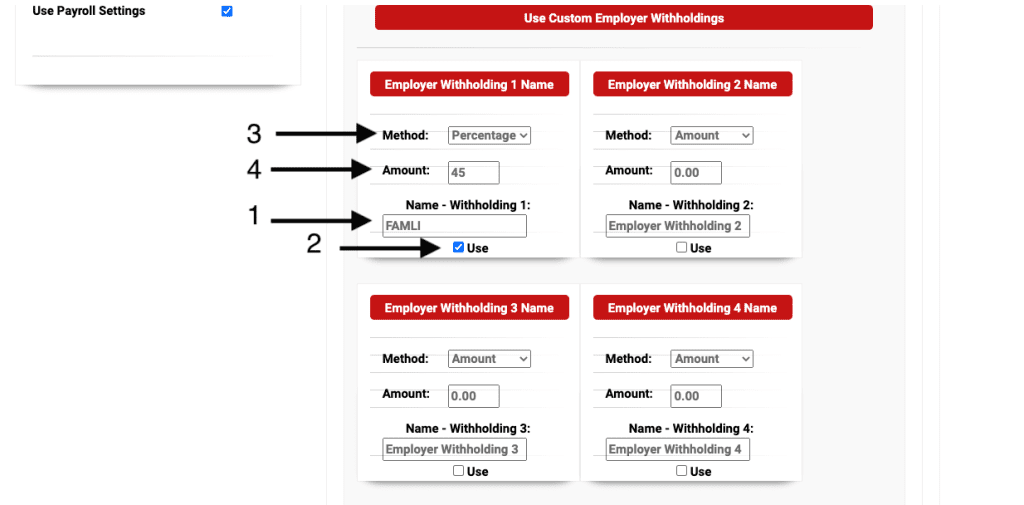 Once you turn on the custom employee withholding settings, you will need to add the withholding rate in under the payee. Start by clicking on the department homepage.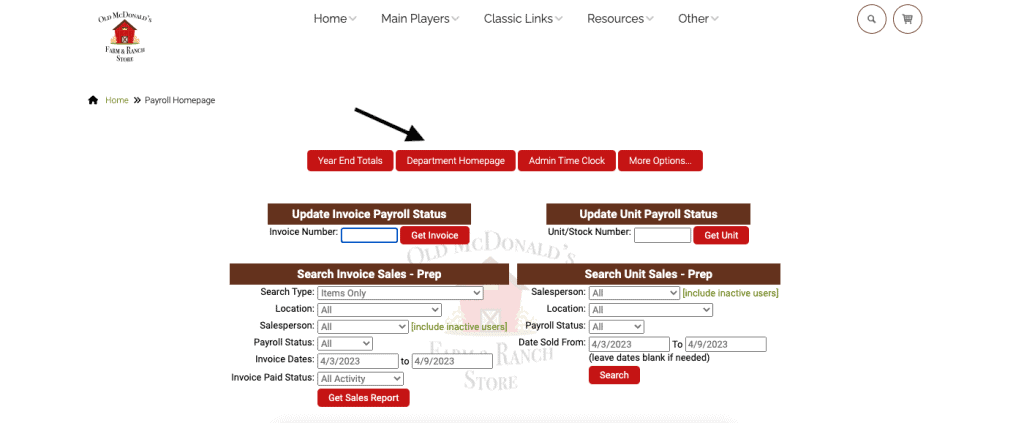 Click on the department name.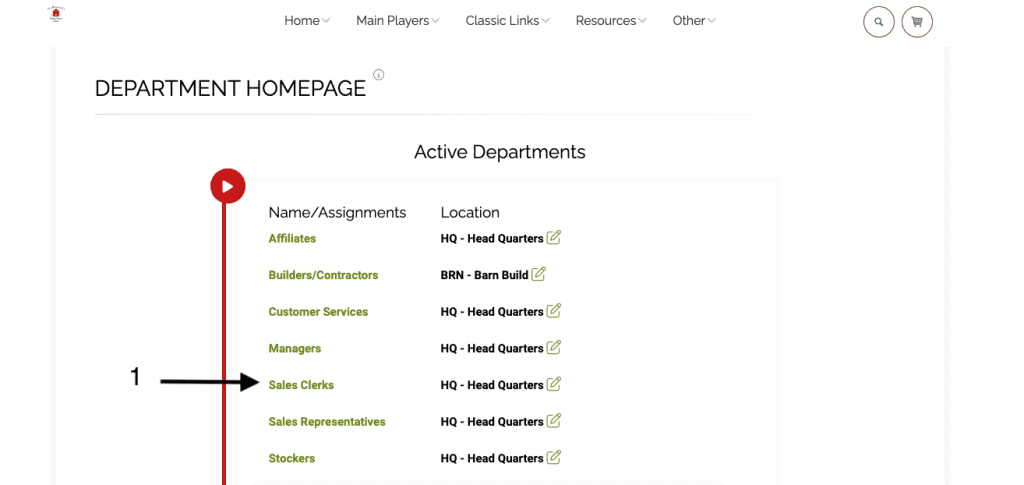 Choose the employee that you wish to add the withholding to.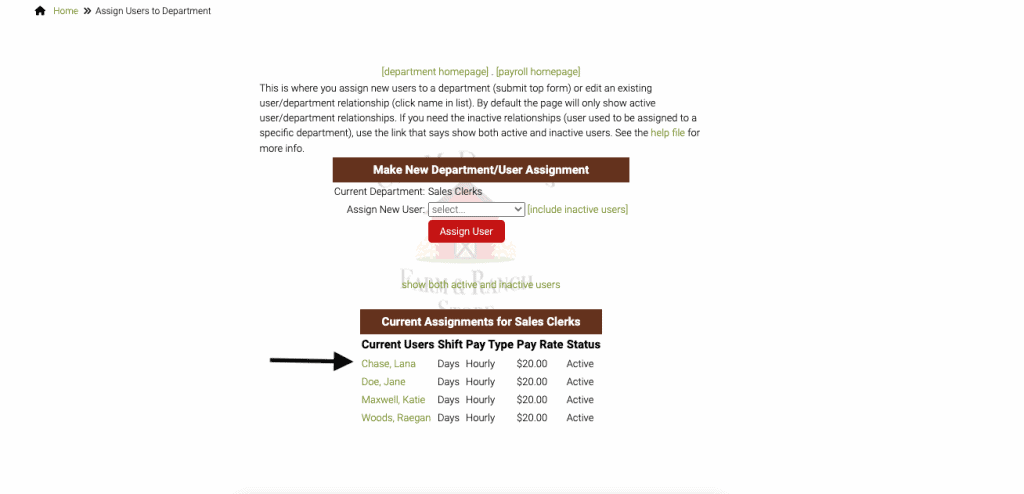 Scroll down to the withholding line (in this case withholding for FAMLI) and add the value needed. Make sure to click edit at the bottom, or add if this is a new employee.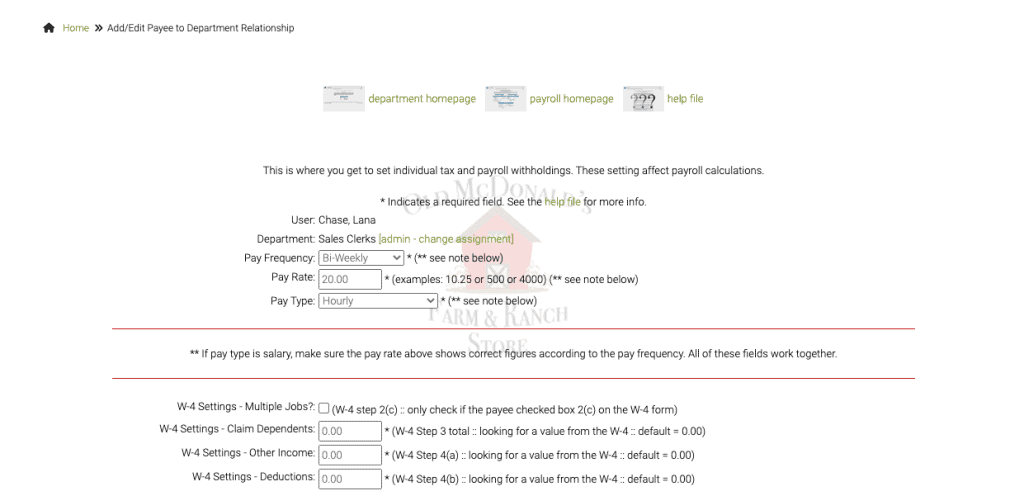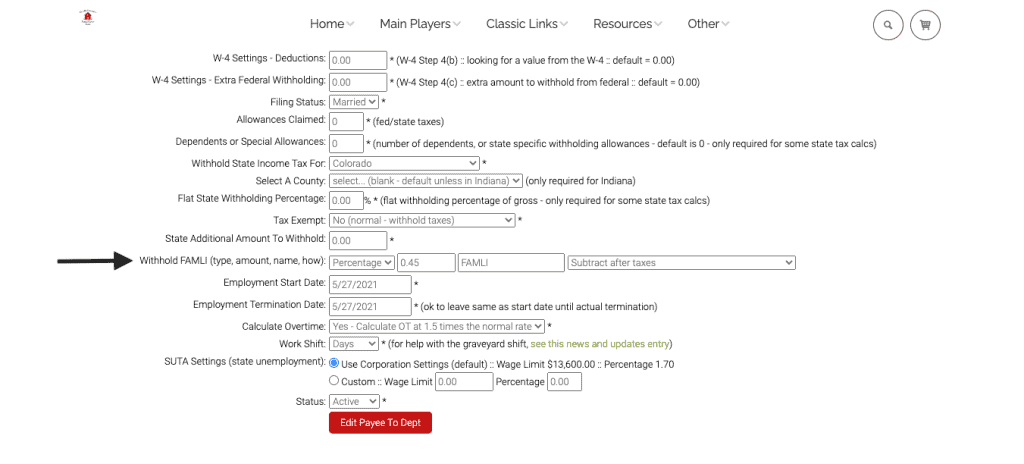 As always, please feel free to reach out to technical support at 720-740-3076, or email support@adilas.biz if you have any questions, concerns, or suggestions.