Don't Take Our Word For It
Adilas has made organizing and keeping accurate records much easier!
~ Nikoma Henkels, High Q LLC
Adilas is an up-and-coming provider of firearm retail software. Selling your firearms while staying ATF compliant has never been easier with our gun shop POS, firearm inventory tracking, customer relationship management, and built-in accounting software. Spend more time satisfying the needs of your customers, and less time fulfilling the requirements of "The Man".
We Help you
Track Your Inventory

Through Inventory Management
Track each of your firearms by serial number from stock to sales with our specialized parent to child relation inventory management system. Add unlimited attributes to your items so customers can conveniently shop and filter your online store based on their specific needs.
Reduce Data Entry

By Automating Customer Relationship Management
Are you tired of inputting data by hand? Let our system do the work for you! Automate your customer relationship management by simply scanning or swiping a driver's license to input your customer's data, such as name, address, date of birth, and DL number directly into your system. Making age-restricted merchandising and form completion much easier!
Stay On Top Of Paperwork

With Electronic Document Management
Paperwork sucks. We can help you do it quicker and stay in compliance by allowing convenient access to your forms inside Adilas. With the ability to upload those forms directly to the customer's profile, electronic document management is a breeze!
Built In Accounting Software Helps You
Control Your Expenses
Take the pain out of having to enter your financials into a separate system and allow Adilas to do what it does best. Our built-in accounting software will help you manage your account payables, receivables and bank(s) reconciliation. This powerful accounting functionality enables you to stay alert of your organization's financial health by recording your deposits, expenses, and balance sheet items directly inside the Adilas system.
Schedule Courses, Certificates, & Range Time

With Our Project & Time Management Solutions
If you have a shooting range at your facility or offer certification & courses, we can help you! Our time management tool enables you to book time slots for your shooting range customers, schedule courses and certifications, and showcase those within your online e-commerce.
Adilas Also Covers Your Other Business Needs
Even though we may have some awesome custom solutions you're not just buying one custom solution, when you sign up for Adilas you get the entire suite of tools at your fingertips!
Are You Ready To
Get Started

?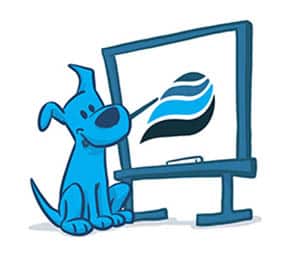 Can I Schedule You A
Demo

?