Don't Take Our Word For It
I found Adilas while searching for a POS and back office system that could handle multiple locations at a reasonable cost. Most of the other systems I looked at required a large upfront cost, hardware upgrades, mandatory software upgrades, and mandatory training costs. With Adilas you have a small monthly fee which includes everything. We worked closely with Stephen and Brandon to get the features we needed and wanted. My entire company is easily accessible from my smartphone and since all data is on the cloud, I never have to worry about losing data should a computer crash.
~ Jeff McCorvey, McCorvey's Bowling World
Manage
Every

Aspect Of Your Shop
Empower Your Customers with
Online E-Commerce Shopping
Give your customers full access to your inventory through our online e-commerce platform, which comes built into your Adilas system, at no additional cost!
Enter your items and upload your photos into Adilas for a seamless display of your inventory on your e-commerce, where your customers can use their desktop or mobile devices to save your website, manage their account, and shop online.
Inventory Management

To Help You Stay Organized
Our data provides you with a comprehensive look at the life of your products, from purchase to storage to sale. Create purchase orders, add your items and assign attributes, create invoices and provide discounts to your customers.
Our specialized Parent to Child relation gives users the ability to track inventory by barcode, UPC code, tags, locations and more. No item too big, no item too small, Adilas will track them all.
Stay Focused and
Coordinate Your Customer's Needs
Adilas has everything needed for customer relationship management, including automated customer entry with driver's license scanning, customer details, logs, specific customer preferences and more.
Do you need a scheduling or queueing solution for your sporting business? If so, Adilas has a built-in time management, scheduling, and queuing platform to help you organize your customers appointments and bookings.
Take Control of Your Finances

with Built-in Accounting Software
Adilas separates itself from the rest of the pro shop software companies by going above and beyond with full blown accounting software built-in. Take the pain out of having to enter your financials into a separate system and allow Adilas to do what it does best.
Our accounting software will help you manage your deposits, expenses, balance sheet, and bank(s) reconciliation without paying for any additional service or software.
Cloud-Based Software Allows You
Run Your Business Anywhere

You Need To
As long as you have internet service, you'll have access to every piece of data, anytime, anywhere, at one low monthly cost. Gone are the days of expensive, on-premise software that requires in-house server hardware, software licenses, integration, and costly maintenance fees.
With access to your data 24/7/365, you'll be able to access any point within Adilas from any desktop or mobile device. This is especially handy for business owners and managers to be able to take their business with them when they need to.
Adilas Also Covers Your Other Business Needs
Even though we may have some awesome custom solutions you're not just buying one custom solution, when you sign up for Adilas you get the entire suite of tools at your fingertips!
Are You Ready To
Get Started

?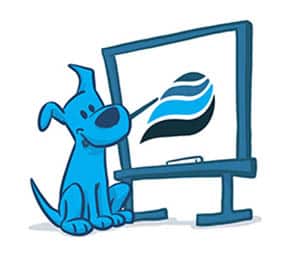 Can I Schedule You A
Demo

?