Don't Take Our Word For It
Staying compliant is always high on our list of priorities and software that helps keep us compliant is tremendously helpful. All of our company's inventory needs are met with Adilas. Easy to navigate, easy to train people on, no complaints!
~ Josh Merrill, RiNo Supply Company
Team Organization & Communication

With our Complete ERP Solution
The success of an organization comes from the employees within and the ability to communicate efficiently. Whether you're looking for time or project management, payroll & tax solutions, or employee management, Adilas has everything you need to provide your users with all the tools to improve their daily workflows.
With our customer relationship management platform, you can stay up-to-date with your team's communication by adding client logs notes and media files; including customer identification and documentation, email communication, file uploads, and many more features.
Track Hours Spent on Projects

with Our Time Management Platform
Adilas has built-in time management with clock in/out features to help you keep organized and bill your time more efficiently.
Divvy out projects to your team members using our project management tool. Color code your different projects, assign specific users, input your start/end dates, set a follow-up date, and more.
Cloud-Based Software Allows You To
Run Your Business From Anywhere, Anytime
As long as you have internet service, you'll have access to every piece of data, anytime, anywhere, at one low monthly cost. Gone are the days of expensive, on-premise software that requires in-house server hardware, software licenses, integration, and costly maintenance fees.
With access to your data 24/7, things like business trips, remote workers, multiple locations, and after hours access are no problem and part of the Adilas solution.
Stay Compliant and Secure

With Your Data
We know that staying compliant in the financial industry ultimately means data security and storage. With Adilas, you can run your business "worry free" while we handle the protection and storage of your private data.
We use the latest, most advanced, web-based security options such as encrypted servers, daily back-ups, secure login credentials, permission validation on every page, and more. With the ability to add photos, scans, and documentation to almost any section of the system, this truly is a digital filing system made easy and secure!
Adilas Also Covers Your Other Business Needs
Even though we may have some awesome custom solutions you're not just buying one custom solution, when you sign up for Adilas you get the entire suite of tools at your fingertips!
Are You Ready To
Get Started

?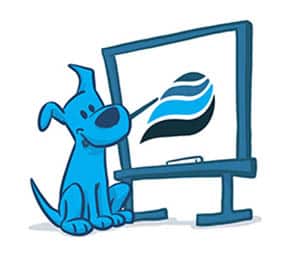 Can I Schedule You A
Demo

?