Don't Take Our Word For It
We have always used Adilas. We evaluated other providers before we opened for business. We chose Adilas because it was more than just a Point of Sales System. Adilas provides back-office functionality allowing us to keep payroll in house, along with complete financials which saves us countless time and money by avoiding the need to outsource these tasks.
~ Alicia Reyes, M&M Distributing LLC
Maintaining and selling your cannabis products while staying compliant with your State's regulations has never been easier. Whether you own a medical dispensary, recreational dispensary, CBD retail store, or operate a cultivation facility or hemp farm, Adilas has you covered. Spend more time satisfying the needs of your customers, and less time fulfilling the requirements of Uncle Sam.
Save Time

On Compliance & Reporting With API Integration & Automation
Tired of repeatedly inputting your data into separate databases to stay compliant? Let our system do the work for you! Our API Functionality allows for LIVE, real-time transactional communication with 3rd party systems.
We are one of the longest standing integrators with Metrc, the regulatory tracking system that is used in over 15 different states. Our unique dashboard provides a side by side inventory comparison for easy auditing, directly within Adilas, to keep your business running smoothly and efficiently.
Grow Journal & Inventory Management Allows For
Complete Plant Tracking
Our cultivation software provides a grow journal for you to track the different phases of each of your plants, all the way from seed to sale with RFID tags or barcodes; turning your plant data into profitable science!
Take your cannabis inventory management to the next level with our specialized parent to child relationship format. We supply unlimited attribute (and sub-attribute) fields for your items. This provides a convenient way to record lab testing results and print them onto custom labels for each of your items.
Operate Multiple Facilities & Locations

with Our Cloud-Based Software-as-a-Service
Regulation and compliance can be tough when you're operating multiple facilities in the cannabis world. Adilas provides a way to accurately calculate different levels of taxation, by location and patient type, and set daily purchase limits on specific items to prevent overselling with our specialized "Gram Tracker".
Scan or swipe a patient's driver's license to ensure credentials are captured and vetted appropriately with our customer relationship management platform. With Adilas, you can quickly check-in and queue your patients using a desktop or mobile device to efficiently run your daily operations. No matter how many user stations you have in your facility, we provide unlimited users and access to your data.
Built-in "Inception to CPA" Software to
Control Your Income & Expenses
This tried and true, "Inception to CPA" accounting software enables you to stay alert of your organization's financial health. We believe that the fundamental backbone of any business starts with the inception of that business. Our built-in accounting platform will help you manage your account payables, account receivables, bank(s) reconciliation & balance sheet right from the beginning.
We integrate with sleek, customer facing kiosk solutions to enable payment options for your customers. With Adilas and QuotePro by your side, you can give your patients the ability to interact with your menu when they walk in your door!
Set Your Users Up for Success With
Employee Management Tools
It can be challenging for each of your department's employees to follow the ever changing rules & regulations of the cannabis industry, and the success of an organization comes from the employees within.
Empower your employees with access to the tools and data that they need in order to succeed, with secure login credentials, access limitations based on over 100+ user permissions, audit trails, custom interfaces and go-to landing pages.
Adilas Also Covers Your Other Business Needs
Even though we may have some awesome custom solutions you're not just buying one custom solution, when you sign up for Adilas you get the entire suite of tools at your fingertips!
Are You Ready To
Get Started

?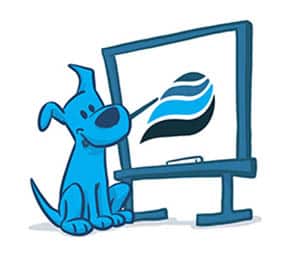 Can I Schedule You A
Demo

?