Don't Take Our Word For It
I found Adilas while searching for a POS and back office system that could handle multiple locations at a reasonable cost. Most of the other systems I looked at required a large upfront cost, hardware upgrades, mandatory software upgrades, and mandatory training costs. With Adilas you have a small monthly fee which includes everything. We worked closely with Stephen and Brandon to get the features we needed and wanted. My entire company is easily accessible from my smartphone and since all data is on the cloud, I never have to worry about losing data should a computer crash.
~ Jeff McCorvey, McCorvey's Bowling World
Manufacturing and technology go hand in hand, yet in today's technological world, there are few enterprise resource planning (ERP) solutions that can provide all the tools necessary for manufacturing companies to have a clear picture of their business's operations and financial security, inside of one system. Adilas' ERP software provides an integrated solution to the manufacturing industry by incorporating detailed inventory management, importing & tracking functionality, customer relationship management, full accounting software, project management, employee & HR solutions, and much more into one dynamic system, at one low monthly cost.
Real Time Visibility & Control

with Inventory Management
Ditch the spreadsheets and take control of your inventory with our live, data communication. Starting from a quote, to purchase orders, to an invoice, all the way to the sale, there is no item too big, no item too small. Adilas will track them all.
Our recipe/build platform will give you the ability to supply your employees with the exact specifications they need in order to produce quality products for you and your consumers.
Project Management That Establishes
Productivity and Efficiency
Inaccuracies in scheduling is a common pain point for manufacturers. Adilas' project management solution will give you all the tools needed to keep your employees proficient and successful in their jobs with customizable calendar templates, scheduling and our simple clock in/out feature.
Our HR solutions will assist you with managing your employees. Our built-in location and department management system gives you the ability to set up wages, commissions, permissions, interfaces and more for each of your individual users. Giving them all the tools they need in order to succeed.
Customer Driven Data to
Keep Your Consumers Happy
Timely delivery of your products means a happy consumer on the receiving end. With every aspect of your Adilas system live and searchable, you'll be able to turn your data into a clear, bird's eye view of your end product.
Adilas' CRM tool gives you the ability to keep track of customer records, details, log notes, invoices, payments, and more. With access to your data 24/7, you will be able to keep your costumer's fully up-to-date, no matter where you are.
Take Control of Your Finances

with Built-in Accounting Software
What if your accounting department could clearly see your operations? The results would be complete control over the financial wellbeing of your company by seeing where your money is tied up in your operational process.
Now what if those finances flowed effortlessly onto your balance sheet and income statement? The results would be less time managing your finances, and more time dedicated to producing quality products. With Adilas' full blown accounting software platform, you can make these dreams a reality.
Customizable ERP Software

Molded To Any Industrialized Business
Each manufacturing company is as unique as the products they produce. Which is why Adilas understands the need for tools like corp wide settings to dynamically change field names, custom interfaces to maximize efficiency, and flex grid technology, to sculpt the system to fit the mold of your specific company.
If our out-of-the-box product doesn't have everything you need to operate your business smoothly and efficiently, the easy access to our developers and cost-effectiveness of making custom additions to your system is hard to beat.
Adilas Also Covers Your Other Business Needs
Even though we may have some awesome custom solutions you're not just buying one custom solution, when you sign up for Adilas you get the entire suite of tools at your fingertips!
Are You Ready To
Get Started

?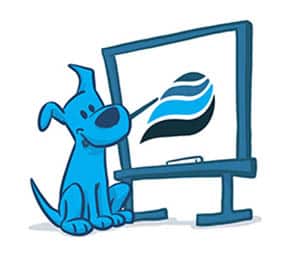 Can I Schedule You A
Demo

?