Don't Take Our Word For It
Staying compliant is always high on our list of priorities and software that helps keep us compliant is tremendously helpful. All of our company's inventory needs are met with Adilas. Easy to navigate, easy to train people on, no complaints!
~ Josh Merrill, RiNo Supply Company
Get Your Inventory Online
Instantly
Adilas automates the e-commerce process making it a seamless extension of your in-store experience. As
customers
make purchases from your website, your inventory will be automatically tracked and updated in real-time! "Behind the scenes", when you add
inventory
into Adilas, it will systematically display your item photos, descriptions, reviews, specs and more, directly onto your e-commerce site. When customers make their final purchase, your in-store inventory is automatically adjusted and accounted for. E-commerce that's free AND automatic? What could be better?!
Enable Your Customers to
Shop Your Store

At Their Fingertips
Access to your online store has never been easier! Our E-Commerce platform is mobile compatible and ready to provide customers with a great online shopping experience. Your customers will have the ability to save your e-commerce website as an app icon on the home screen of their mobile device and shop from anywhere.
Built-in Age Verification

to Stay Compliant and Stress Free
If you sell age restricted merchandise (such as firearms or cannabis products), you will have full control over the age value and the message that is displayed to your customers in our e-commerce settings. You can even enable a second layer of security by enabling the age verification at checkout. Adilas' age verification is just what you need to put your mind at ease.
Empower Your Customers with
Login Access and Profile Control
To help support contactless sales in Adilas, online shoppers will have the ability to login to your e-commerce platform to update their contact information, upload their photo ID, view purchase history, shop your store and add items to their cart. And don't worry, your inventory won't be affected until the purchase is complete and turned into an actual invoice.
Optimize Your Sales

With Full Inventory Control
A great online shopping experience for your customers starts with how you add items to your inventory. Behind the scenes, Adilas provides 3 great tools to control your inventory:
Unlimited Attributes - allows you to add distinctions to your items so customers can filter product criteria by their specific needs.
Related Items - link relatable items that can be sold together to encapsulate your inventory and boost sales.
Threshold Buffer - select a buffer limit on your items to prevent unhappy customers due to overselling your product(s).
Full Scale, Robust E-Commerce Platform
at No Additional Cost!
All new Adilas accounts will include our e-commerce platform to enhance their customers shopping experience. Custom skins brand Adilas with the look and feel of your company, making your e-commerce a direct connection to your business. Adilas succeeds when our customers succeed.
Adilas Also Covers Your Other Business Needs
Even though we may have some awesome custom solutions you're not just buying one custom solution, when you sign up for Adilas you get the entire suite of tools at your fingertips!
Are You Ready To
Get Started

?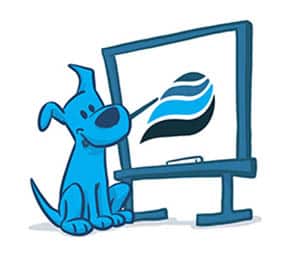 Can I Schedule You A
Demo

?