Don't Take Our Word For It
Staying compliant is always high on our list of priorities and software that helps keep us compliant is tremendously helpful. All of our company's inventory needs are met with Adilas. Easy to navigate, easy to train people on, no complaints!
~ Josh Merrill, RiNo Supply Company
Manage Inventory From
Start To Finish
The wholesale industry has its own unique set of pain points that Adilas aims to solve, including warehouse management and inventory tracking, lack of communication between team members, workflow and project management issues, and last but not least, the ability to work from anywhere, anytime. Adilas is here to disrupt stigma behind out-of-the-box software solutions, by showing off our robust, powerful, and customizable SaaS (software-as-a-service).
Manage Warehouse Woes

with Inventory Management
Wholesale means more inventory, which in turn, leaves more room for error. With Adilas' inventory management platform, you'll be able to control and track every aspect of your inventory, from the smallest to the largest of items.
Whether you have general or serialized inventory, Adilas' parent to child relation for inventory gives you full control over your items. Monitor your inventory count across multiple locations, add descriptions, product photos, bin/storage numbers, unlimited attributes, and more to stay organized in your warehouse and inside the system.
Project Management That
Establishes Communication and Productivity
Adilas' elements of time solution makes it easier for you and your employees to stay on the same page. Keep track of projects with customizable calendar templates and assign specific tasks to your users to keep them on track.
Optimize your team's communication skills by encouraging your users to add detailed log notes, follow up notes, action statuses and more. Time and project management has never been easier than with Adilas.
Customizable ERP Software To
Maximize Efficiency
Adilas provides complete customization solutions with corp wide settings, the look & feel of your system, go-to landing pages and default interfaces to maximize daily workflows.
Set your users up for success by giving them access to only the data points they need in order to maximize their efficiency. With over 100+ user permissions to designate to your users, you will have complete control over the data they have access to.
Control Your Income & Expenses

with Built-in Accounting Software
Ditch the spreadsheets and 3rd party accounting programs and let Adilas do what it does best - full accounting functionality! Easily keep track of your account payables and account receivables, reconcile your bank statements, and monitor your profit margins.
This powerful accounting software enables you to stay alert of your organization's financial health by recording your deposits, expenses, and balance sheet items directly inside the Adilas system.
Work From Anywhere

with Cloud-Based SaaS
Wouldn't it be nice if you had access to all of the above mentioned items anywhere at any time? Well, with Adilas, you can! This web-based software can be accessed anywhere you have an internet connection, from the browser of your choice, mobile devices included!
Remote working and business trips are a breeze with access to your data 24/7/365. This means you can even work while on vacation. Not that we encourage it, but hey, not all of us can take extended vacation breaks without checking in on things every once in a while.
Adilas Also Covers Your Other Business Needs
Even though we may have some awesome custom solutions you're not just buying one custom solution, when you sign up for Adilas you get the entire suite of tools at your fingertips!
Are You Ready To
Get Started

?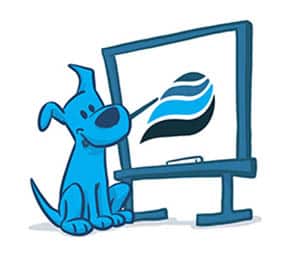 Can I Schedule You A
Demo

?