Don't Take Our Word For It
Adilas has always been professional, courteous, and responsive to our needs. We have always felt important as a customer which is reassuring when it comes to our business needs. We don't feel we would get this type of service with any other software provider in this industry. Every member of the Adilas team has always been helpful and if they were not able to answer our questions, they always made sure we were put in contact with the correct person to respond to our questions.
~ Alicia Reyes, M&M Distributing LLC
Have you dreamed of having all of your retail's multi-location operations, financials, and inventory management within one, low cost system? Well, look no further than Adilas. Our software as a service platform provides a total POS software package, rolled into a robust system. You'll find location management, customer relationship management, complete financial tracking, e-commerce and more, centrally located online for accessing at your convenience.
Location Management

Makes Operations a Breeze
Operating multiple retail locations is no easy task. Adilas is here to help! Easily set up your POS with multiple locations, designated departments, and team members. Each location, department and employee can have specific permissions granted to give them access to everything they need in order to succeed.
State, county and local tax compliance has never been easier with the ability to set specific taxes by location, items, and more. Keep your permits, licenses, and certificates organized by location with electronic document management.
We Help You
Track & Sell Your Inventory

Through Inventory Management
Take your POS retail inventory to the next level with our specialized "parent & child relationship" inventory management system. Add unlimited attributes to your items so customers can conveniently shop and filter your online store based on their specific needs.
Our e-Commerce platform is built-in and included with your Adilas software. LIVE inventory communication between your POS and E-commerce automates the process of syndicating your items, and prevents overselling of your items both online and in-store.
Built-in Accounting Software Helps You
Control Your Expenses
Take the pain out of having to enter your financials into a separate system and allow Adilas to do what it does best. Our built-in accounting software will help you manage your account payables, account receivables and bank(s) reconciliation.
By incorporating an all-inclusive ERP software, this powerful accounting functionality enables you to stay alert of your organization's overall financial health, whether you have one location or multiple locations.
Reduce Data Entry By
Automating Customer Relationship Management
Are you tired of inputting data by hand? Let our system do the work for you! Automate your customer relationship management by simply scanning or swiping a driver's license to parse out your customer's data, such as name, address, date of birth, and DL number, directly into your system.
Set up custom POS discount pricing engines to give your returning customers the benefits they desire. By setting up customer types, enabling specific discounts, and adding log notes to each profile, you'll be able to manage your customer relations with ease!
Run Your Business From Anywhere

With Cloud-Based Software
Retail managers who are required to manage multiple locations will enjoy having access to every piece of data, no matter where they're at. As long as you have internet service, you can access Adilas from your preferred web browser on any device, including mobile phones and tablets!
Gone are the days of expensive, on-premise software that requires in-house server hardware, software licenses, integration, and costly maintenance fees.
Adilas Also Covers Your Other Business Needs
Even though we may have some awesome custom solutions you're not just buying one custom solution, when you sign up for Adilas you get the entire suite of tools at your fingertips!
Are You Ready To
Get Started

?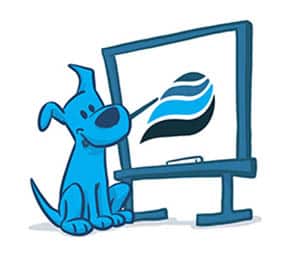 Can I Schedule You A
Demo

?