Don't Take Our Word For It
Staying compliant is always high on our list of priorities and software that helps keep us compliant is tremendously helpful. All of our company's inventory needs are met with Adilas. Easy to navigate, easy to train people on, no complaints!
~ Josh Merrill, RiNo Supply Company
You Dream It Up,
We Wire It Up
Our model is software-as-a-service (SaaS) and we provide BEYOND ERP solutions. This means that we provide custom software for companies to run every aspect of their business, from anywhere in the world. Adilas was originally designed for the vehicle dealership industry, and over the years, it has progressed into one of the most versatile and powerful products in the SaaS marketplace. For over 20 years, we have specialized in customized software. Continually updating our system and making it better for all different types of users and industries. Our specialty is custom development, at a fraction of the cost of our competitors.
Custom Software Development to
Meet All of Your Needs
Adilas can be trained and molded to fit your specific business needs. We enable our users the ability to shape the system the way they want, and the easy access to our developers and cost-effectiveness of making small additions to your system is hard to beat.
If you need to simplify or redirect a process within Adilas, we can create a specialized task or workflow for you. We can mimic processes from other programs for an optimal experience or integrate API settings to connect to outside programs. Really, we can do just about anything you need. Our motto is: Your business, your way.
Optimize Your Workflows

With Custom Interfaces and Dashboards
By identifying necessary processes, important information, and procedural needs, our coders can help your company create a successful, and seamless process. Optimizing a workflow allows businesses to utilize their time efficiently, saving them thousands of dollars by creating an easy working environment for their employees.
Adilas comes with over 40 different interfaces built-in, to give you quick access to multiple data points inside the system. These dashboards include retail homepage, accounts receivable/payable homepages, crm homepage, vehicle sales dashboard, gun dealer homepage and many more!
Design Custom Reports to
Extract Your Data With Ease
We can create any custom report you could ever wish for. Adilas has the potential to link custom reports to anywhere you need within the system, such as state required or legal documents, registration, PDF fillable forms that feed into Adilas, and anything you need to present your data.
Whether you need balance sheet reports, accounting reports, customer reports, inventory reports, or more, we've got you covered. We have 50 different reports that relate to customers and inventory alone, so you can imagine all the possibilities of your data within the Adilas system.
Build Custom Labels to
Improve Your Inventory Management
If you're trying to manage your inventory without barcodes and labels, you could be wasting precious time and energy. Design and assign custom labels with barcodes to connect to your inventory, making the tracking of your products seamless.
Create barcode labels, warning labels, ingredient labels, direction labels, and so much more with the Adilas Label Builder. Build labels of any quantity and any size with static text fields (you write it), data driven values (from your Adilas database), user input text fields (add something on the fly), graphics, logos, QR codes, etc.
Access Your Data Anywhere

, Anytime with Cloud-Based SaaS
Cloud-based means that as long as you have internet services, you can access every aspect of your system. Adilas' web-based, software-as-a-service gives business owners the potential to take their business with them, wherever they need to.
Access your data on any device with your preferred browser. Whether you have a desktop, tablet, or phone device, you will be able to connect to any data point inside of your Adilas system.
Adilas Also Covers Your Other Business Needs
Even though we may have some awesome custom solutions you're not just buying one custom solution, when you sign up for Adilas you get the entire suite of tools at your fingertips!
Are You Ready To
Get Started

?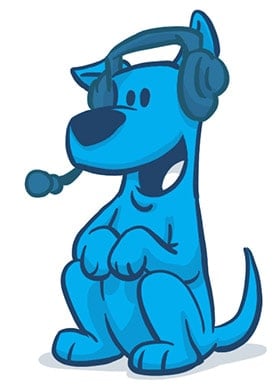 Request A Custom Development Project