Don't Take Our Word For It
The Adilas team has been there at every step of the way. They are always attentive and get back to me right away. I appreciate working with people who understand the cannabis industry and all its challenges.
~ JP, Triple C Agriculture, Choctaw, OK
Keep Track Of Your
Customer's Needs
Manage Your Products & Services

with Inventory Management
Whether you offer salon and barber services, or you sell beauty and wellness products, Adilas has you covered for inventory management. Live communication between your inventory and your POS enables you to accurately monitor your quantities on hand.
Easily add descriptions to your items and services, set up pricing and discount options, add filtering attributes and upload photos for a beautiful display on your e-commerce, which comes included with every Adilas subscription!
Project Management That
Motivates & Harmonizes Your Employees
Communication is key to the success of a business. So why not give your employees the tools they need in order to succeed? Adilas' project management platform will do just that.
Set up custom calendar templates, assign scheduling tasks to specific users, add detailed log notes about customer's preferred services, and so much more with our elements of time functionality.
Grow & Retain Your Clientele

with Customer Relationship Management
Is manual data entry taking away from the time that you could be spending on your clients services? With Adilas' automated driver's license scanning, parsing and auto-filling your customer's data into your system has never been easier.
Our customer relationship management tool gives you the power to manage your clients information while keeping track of their previous services and purchases. Detailed client log notes is a great way to stay organized with the needs, wants, and goals of your customers.
Built-in Accounting Software For
Complete Control of Your Income & Expenses
Not only do you need to stay organized in your operations, but you also need to stay aware of your financials. How is one supposed to manage that when their operational information and accounting finances are in two separate programs?
Adilas' full accounting platform provides a solution to the hassle of having to input your financials into a completely different system. This powerful accounting software enables you to stay alert of your organization's financial health, directly inside the Adilas system, by tracking your account payables, account receivables, bank reconciliation, and balancing your balance sheet.
Cloud-Based SaaS Allows You To
Take Your Business With You
Web-based, software-as-a-service means that you will be able to manage and operate every single aspect of your business, anywhere at any time. So you can feel free to take your business wherever you need to.
As long as you have internet services, you can connect to your data from the browser of your choice, even on mobile devices! Giving you access to your data 24/7/365
Adilas Also Covers Your Other Business Needs
Even though we may have some awesome custom solutions you're not just buying one custom solution, when you sign up for Adilas you get the entire suite of tools at your fingertips!
Are You Ready To
Get Started

?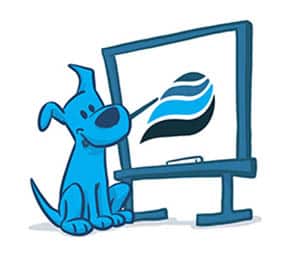 Can I Schedule You A
Demo

?