Don't Take Our Word For It
The Adilas team has been there at every step of the way. They are always attentive and get back to me right away. I appreciate working with people who understand the cannabis industry and all its challenges.
~ JP, Triple C Agriculture, Choctaw, OK
The
Ultimate

Dealership Management Software
Dealerships is where it all started for us. For over 20 years, our customizable, cloud-based software has been providing the tools needed for dealerships to completely manage their operations and financials from anywhere, anytime, even if you have multiple locations. Adilas' software-as-a-service platform provides a total enterprise resource planning (ERP) software package and dealership management software (DMS), rolled into one dynamic system.
Dealership Management System
& Beyond
We specialize in DMS software for trailer, vehicle, RV, marine, and motorsports dealerships. Our software goes beyond what a typical DMS can offer by bringing together all of your data needs; sales, parts, labor, accounting, inventory, digital documents, contracts; you dream it, Adilas does it.
Save time and money, while increasing efficiency and productivity by using ONE dynamic system; Adilas. Whether you're selling automobiles, trailers, boats, RVs, ATVs, UTVs, or motorcycles, we can help you track your inventory, manage and organize your documents, and so much more.
Serialized Stock Unit Management & E-Commerce

Made Easy
Easily categorize and organize your inventory with our Stock/Unit builder. Add various makes, models and types when adding units to your stock, and conveniently upload photos to each of your units. Organize loan documents, purchase agreements, warranty paperwork, and more with electronic document management.
Our e-Commerce platform is built-in and included with any Adilas software purchase. LIVE communication between your stock/units and E-commerce, ensures that your online customers see everything that's available on your lot, just as if they were there in person.
Floor Plan Management (FPM) and Reconditioning & Repairs (R&R)
Completely manage your company's Floor Plan inventory directly through the Adilas software. Organize your Floor Plan vendors, keep track of the amount owed for each vehicle, and stay alert of your terms and due dates to ensure that you're running a successful operation.
A great auto reconditioning process is not only thorough for the end customers' benefit, but it must also be profitable for your business' benefit. Trace every single repair made to each of your vehicles and tie those expenses directly to the vehicle unit within Adilas to track your operational budget.
Location Management

Makes Operations a Breeze
Operating multiple dealership locations is no easy task but Adilas is here to help. Easily set up multiple locations with designated departments and team members. Each location, department and user can have specific permissions assigned, to give them access to everything they need in order to succeed.
With secure login credentials, access limitations based on over 100+ user permissions, and audit trails on many aspects of the system, you'll be able to easily manage your employee's responsibilities and accountability.
Built-in Accounting & Payroll Software Helps You
Control Your Expenses
Take the pain out of having to enter your financials into a separate system and allow Adilas to do what it does best. Our built-in accounting software will help you manage your account payables, account receivables, balance sheet, and bank(s) reconciliation directly inside the Adilas system.
Our HR management platform gives you the ability to manage your employee payroll & commissions without having to outsource this part of your operations. Tax season is a breeze with this built-in platform, where you can quickly generate W-2s and 1099s at the click of a button!
A System That is
User-Friendly & Makes Data Accessible

From Anywhere
Accessing and managing your data from anywhere, anytime is one of the biggest struggles in the dealership industry. ADILAS stands for All Data Is Live And Searchable. Add, edit, search, access, extract, do whatever you need to with your data, directly through our software, no matter where you are.
Adilas is setting the standard for dealership management software with its customization and user-friendliness of the system. It can be designed and molded to fit the needs of your business and your users by look, feel, interfaces, workflows, and much more.
Adilas Also Covers Your Other Business Needs
Even though we may have some awesome custom solutions your not just buying one custom solution, when you sign up for Adilas you get the entire suite of tools at your fingertips!
Are You Ready To
Get Started

?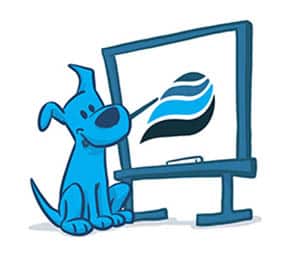 Can I Schedule You A
Demo

?