In the next week or two, the Elements of Time Homepage will have a new look. The homepage for Elements of Time works the same but has some added functionality.
Please see image below and refer to the numbered list underneath for details.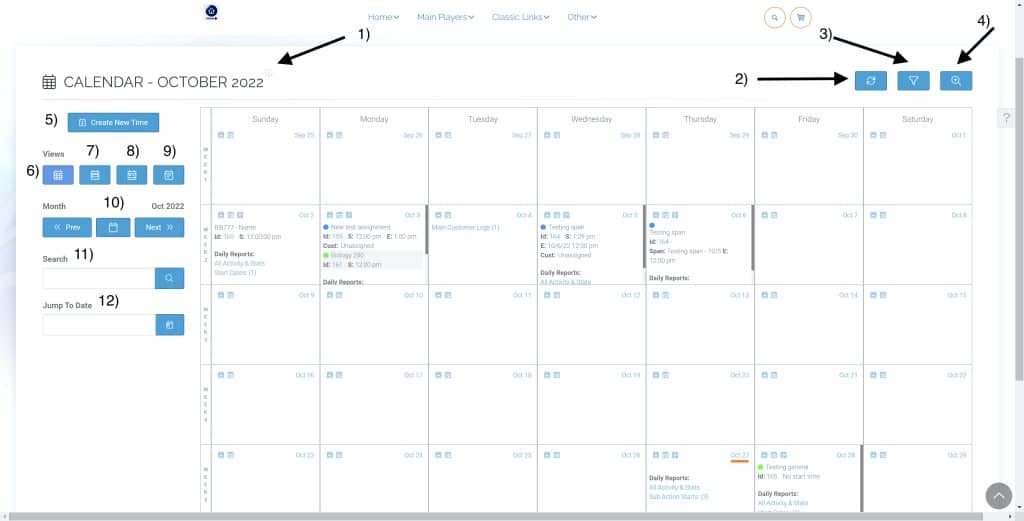 There is a small 'i' icon that gives an in depth description of how the page works.
Refresh the Elements of Time Homepage.
Allows you to filter the Elements of Time Homepage.
This is an advanced Elements of Time search.
Create a new Element of Time.
This view is the current view aka the calendar view.
This shows the time slot view. Please see screenshot below. This will only show scheduled events.
8. This is the grouped view. Please see screenshot below.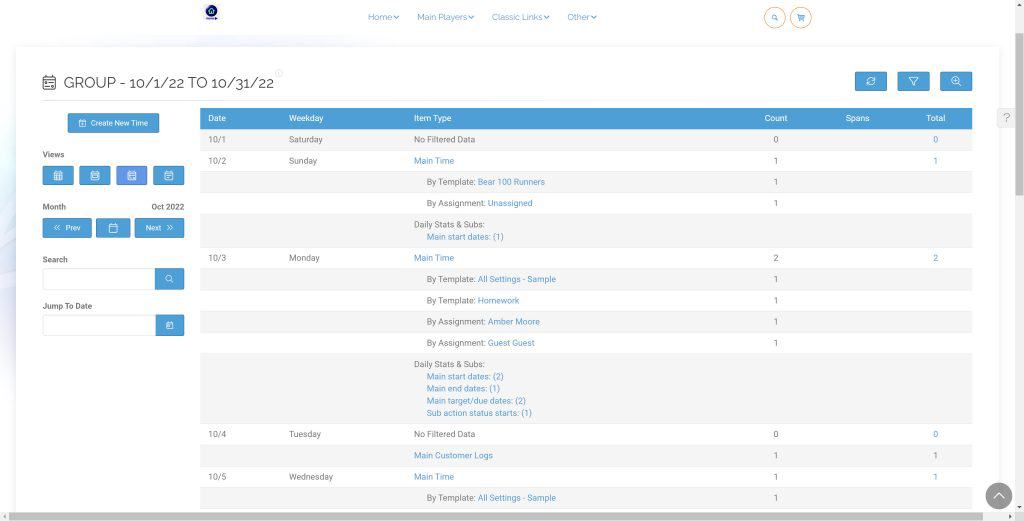 9. This view shows details.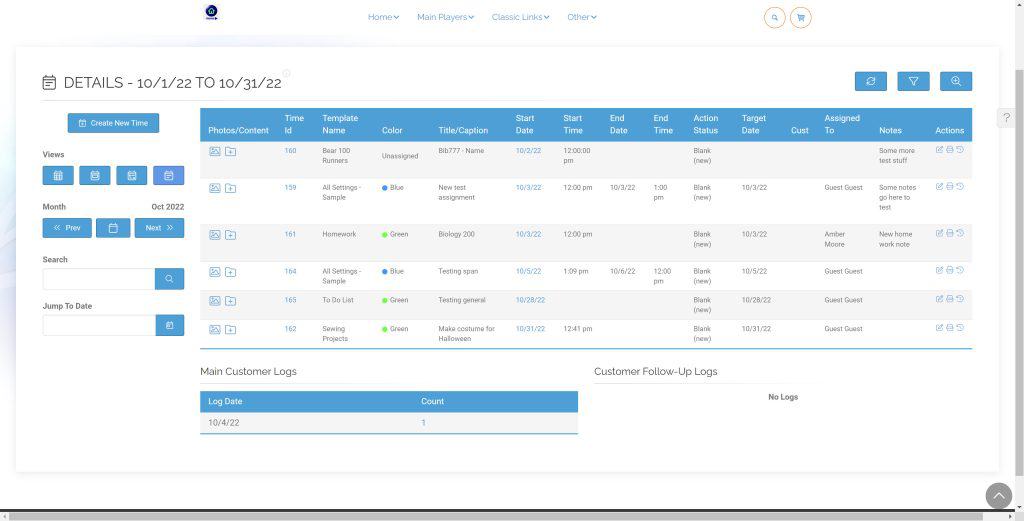 10. This icon will return you to the current month.
11. Using this search field allows you to search for specific Elements of Time, or for key words from the notes.
12. The 'Jump to Date' is new and will take you directly to the date that is selected from the date chooser.
As always, please feel free to reach out to technical support at 720-740-3076, or email support@adilas.biz if you have any questions, concerns, or suggestions.