Now there is a quick and easy way to hide multiple packages at a time that persist on the compare inventory page even though they have been transferred out of your facility. Please keep in mind that you still need to make sure these packages are zero quantity in both adilas and METRC. You also need to finish/close them. This feature only hides them from showing up on the page, so that you can more easily audit your actual inventory items. Any package that is hidden can also easily be unhidden.

Click here to view a short 'how to' video.
From the METRC API homepage, click on compare inventory.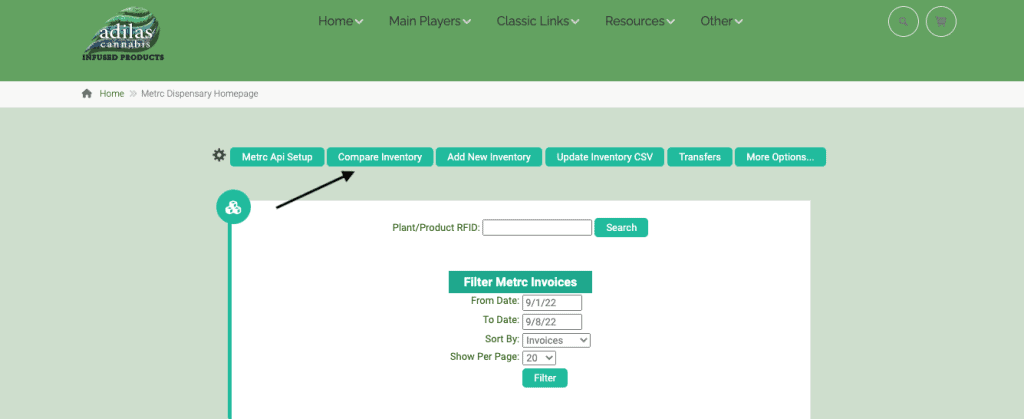 Click on the link for bulk hide.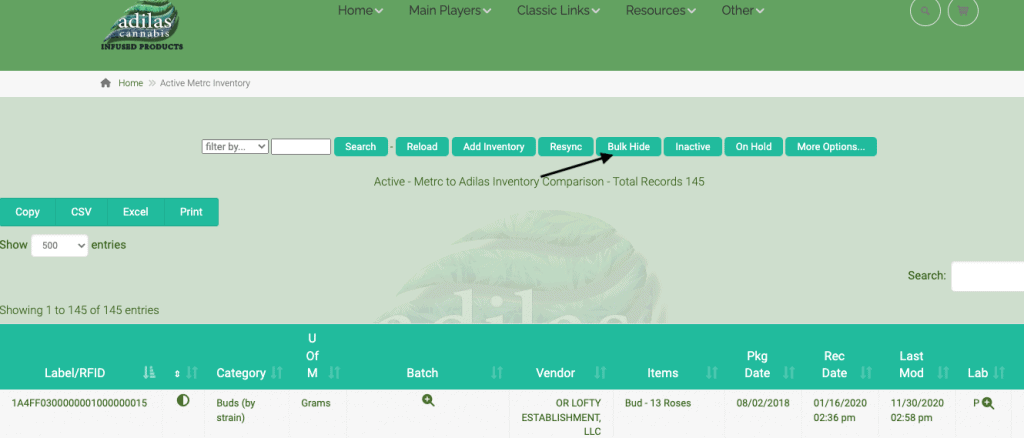 Select the boxes for the transferred packages you no longer wish to view on the compare inventory page. Make sure they are finished packages. If they aren't finished you will want to finish them first.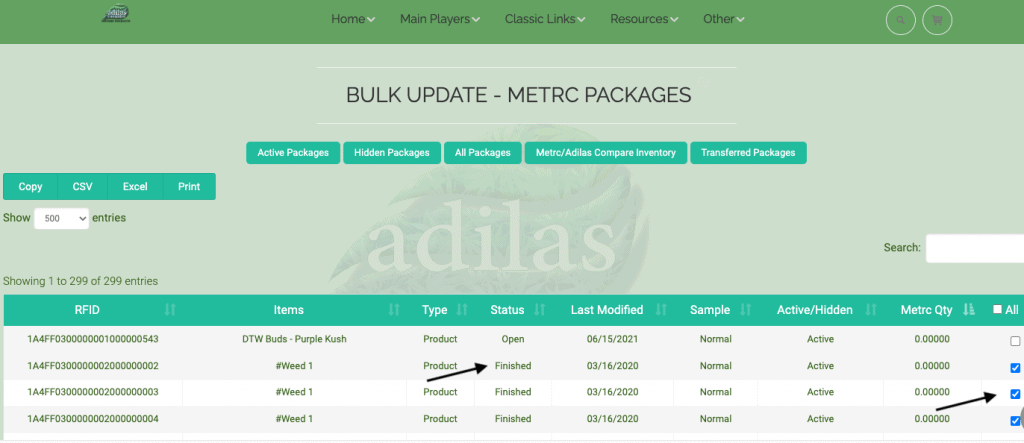 Scroll to the bottom and click on transferred/hidden and hit update.

Once you return to the compare inventory page you will no longer see those packages. If you need to unhide, go to the transferred/hidden link and search for the package that you want to unhide. Click on the box 'unhide package' and it will return to the compare inventory page.

As always, please feel free to reach out to technical support at 720-740-3076, or email support@adilas.biz if you have any questions, concerns, or suggestions.