In an effort to modernize the look and feel of Adilas, we have made some recent changes to the following pages:
Start New Cart
Discount Calc
Checkout/Payment
PLEASE NOTE: There have been no changes to the functionality of these three areas, only the look and feel have been revised. We will continue to revamp some of our pages throughout Adilas and we will be sure to provide more information via our News and Updates as we progress.
From the Classic Homepage, under the Basics tab, select "Start New Cart (Invoice)"

Here you will see a new look to the Start Cart page, where you will select the Location and Cart Type, then select "Start Cart"

Within the shopping cart, select "Discount Calc"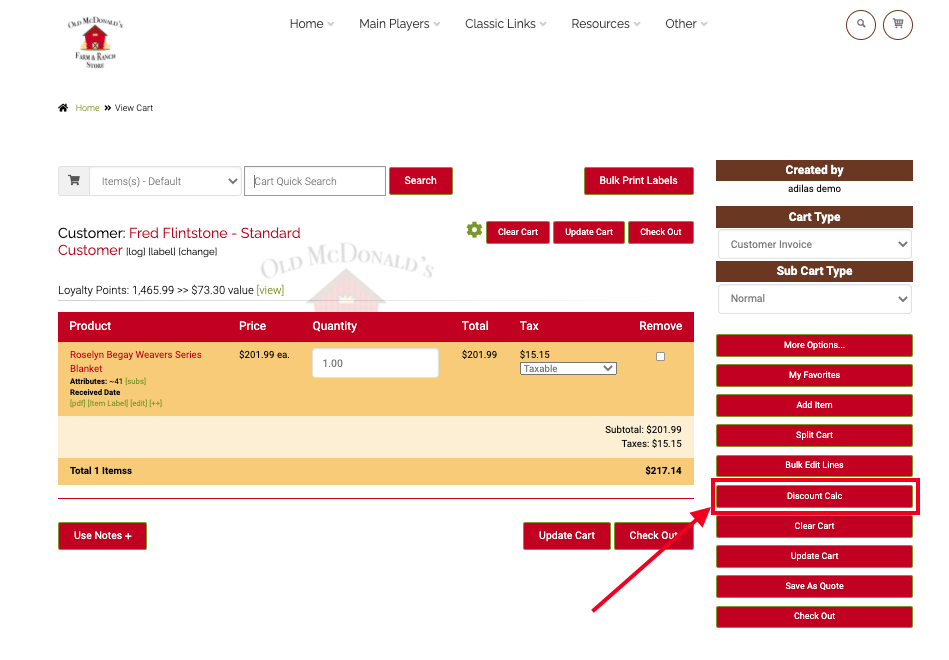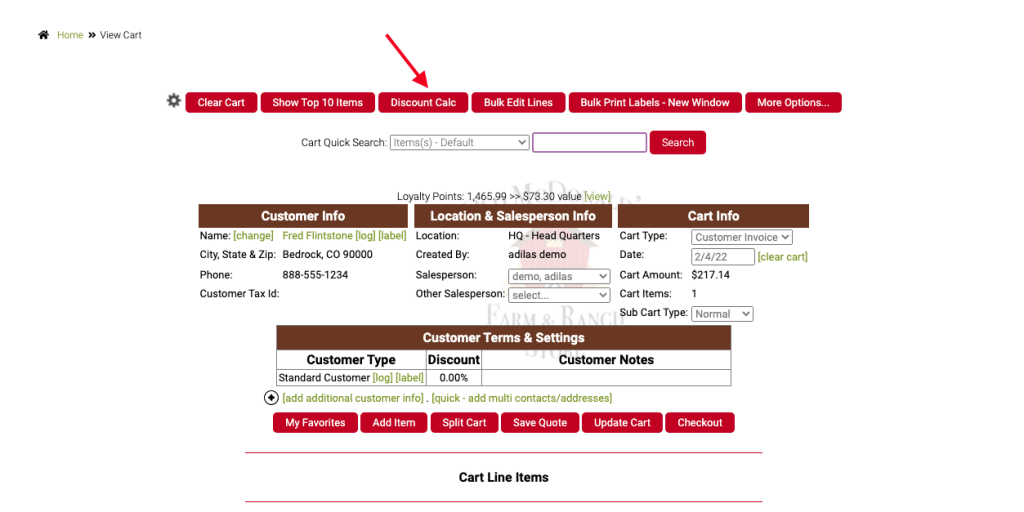 The Discount Calculator page has a new look but you are still able to select which discount to apply using the Preset Discount Campaign buttons (setup within Corp Settings), Discount Type, or Line by Line Discounts. Then select the "Apply" or "Update Line Items" button accordingly.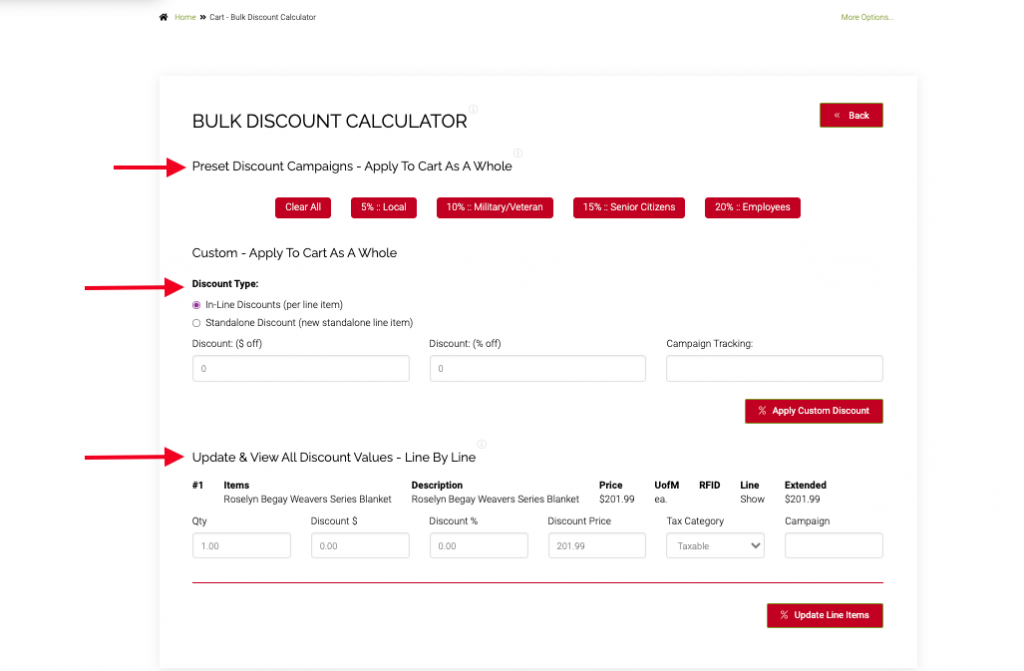 From the shopping cart, select "Check Out"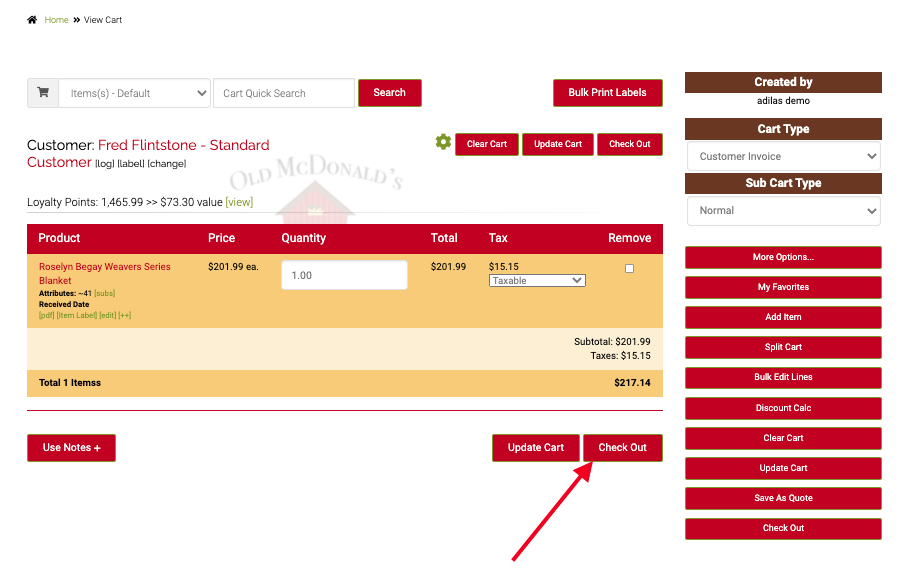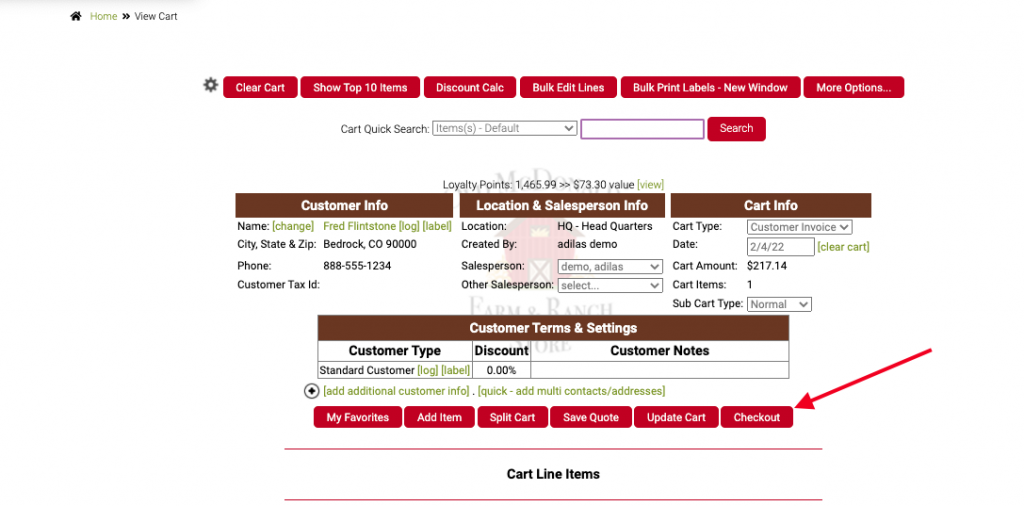 The Cart Payment Options page has a new look but the functionality remains the same. Enter the payment "Amount" and select the "Money Type". To add an additional form of payment, select "Add Payment Type" (if needed). See the "Amount Remaining" field for any change due back to the customer if they paid Cash.
When ready, select the "Create Invoice" button to create, print, or email a copy of the invoice.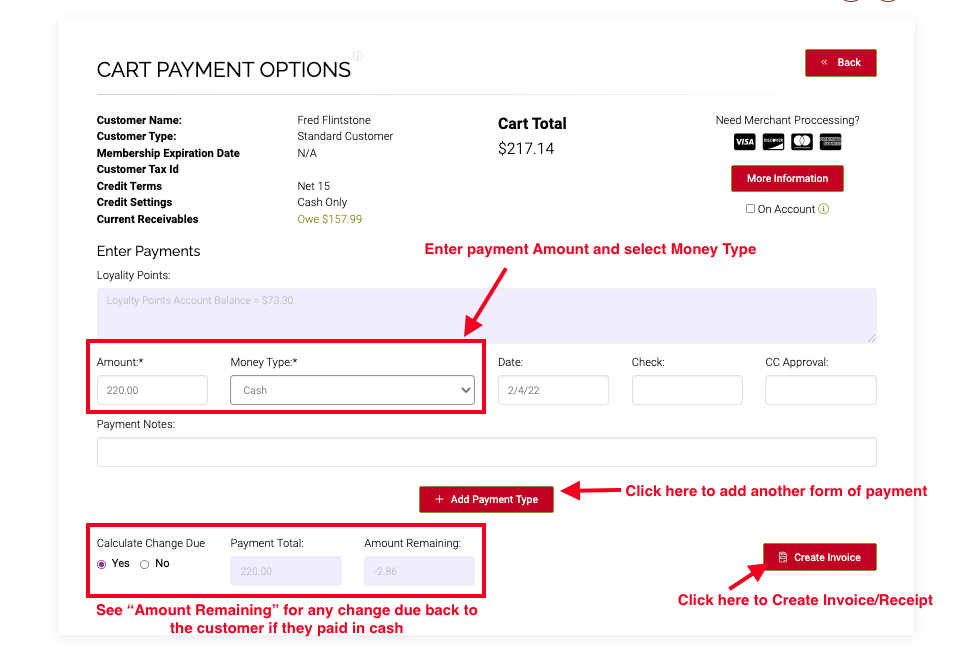 As always, if you have any questions or concerns, please feel free to reach out via phone at 720-740-3076 or via email at support@adilas.biz