Users will notice that their existing user maintained balance sheet items are now in numerical order starting with the number "1." These numbers were system generated when the item was created. All subsequent user maintained balance sheet items will follow suit in numerical order.
If you wish to reorder these items, click edit main to the right of the item.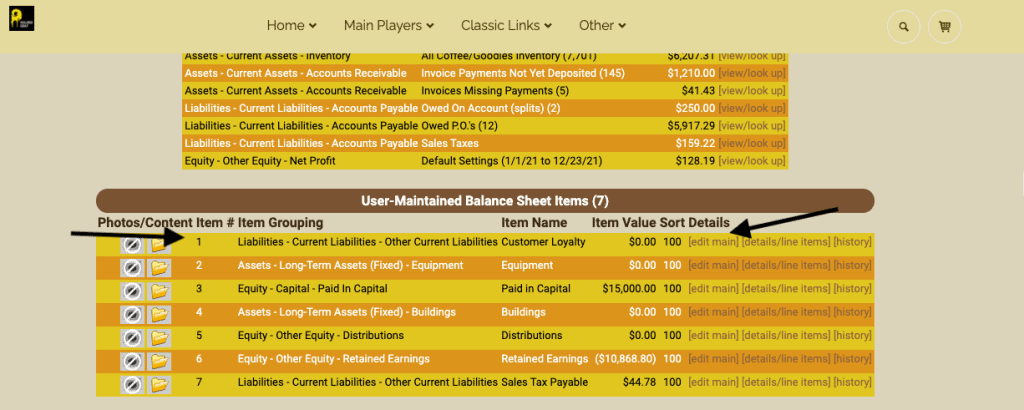 Change the sort field to the number you wish (default value is 100). In this example the sort order was changed to 200, which will push that item to the bottom of the list, since all the others are numbered 100.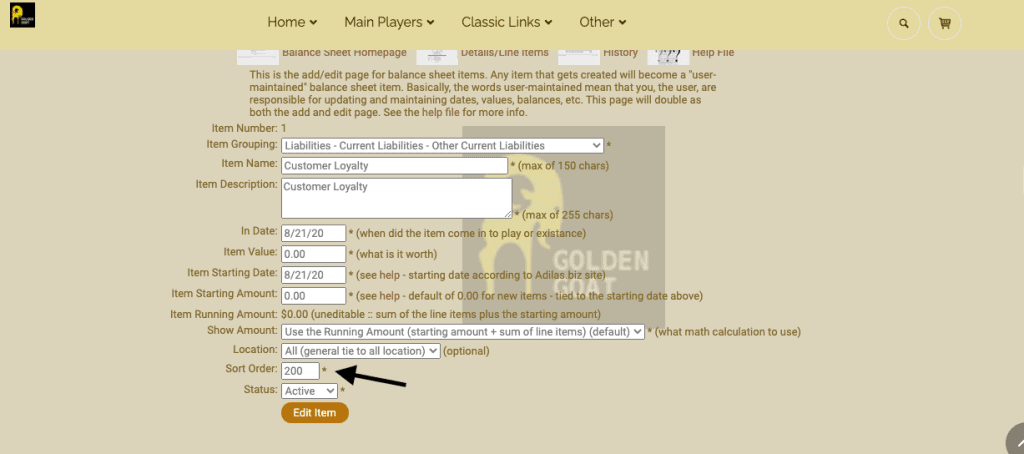 Once you change this number, the item will move to the position you designated.
As always, please feel free to reach out to your consultant, technical support at 720-740-3076, or email support@adilas.biz if you have any questions, concerns, or suggestions.