Now Venmo is available as a money type in adilas. In order to add this money type to your list, you will need to access the money type settings page.
From the Classic homepage, click on Management. Then click on Manage Corp Info & Permissions.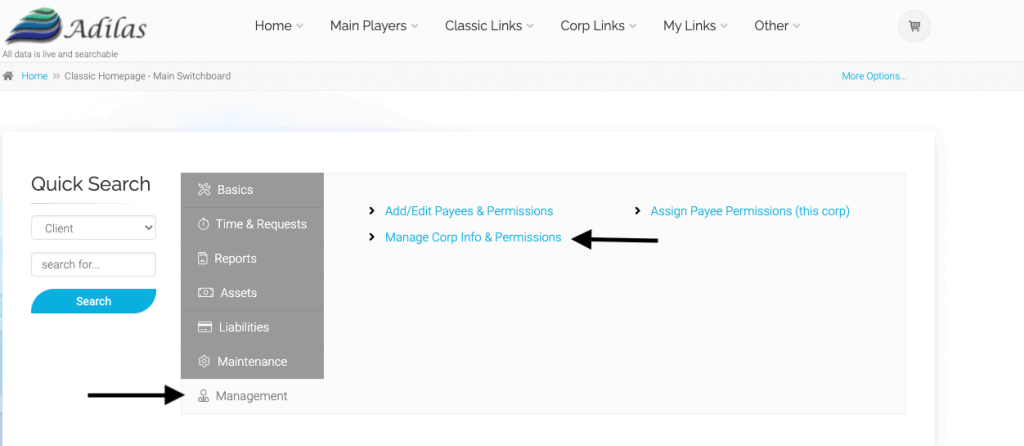 Click on more options. Click on the link for Select Money Type Settings.

Scroll down to Venmo. The default is no boxes checked.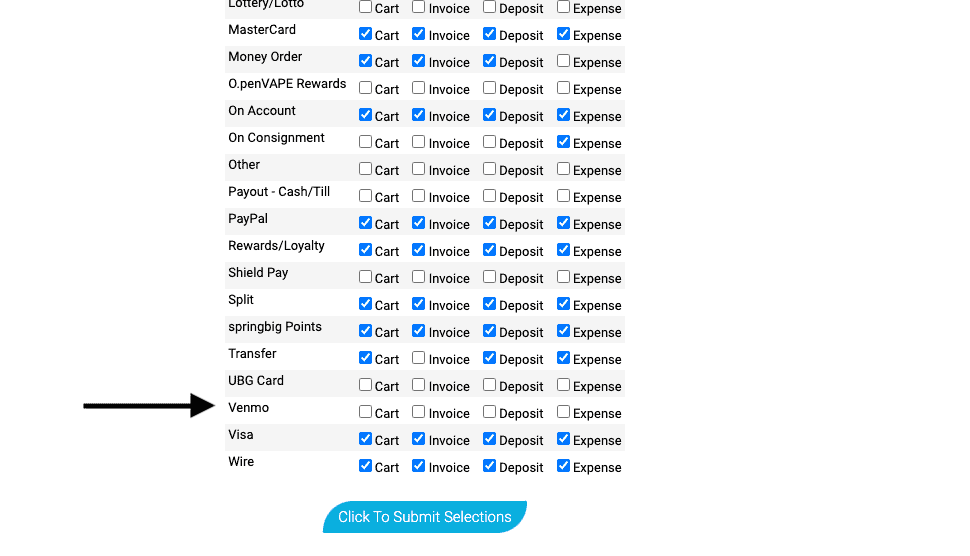 Check the boxes next to the applications you would like to use Venmo in, such as cart, invoice, expense receipt, and deposit. Click button to submit selections.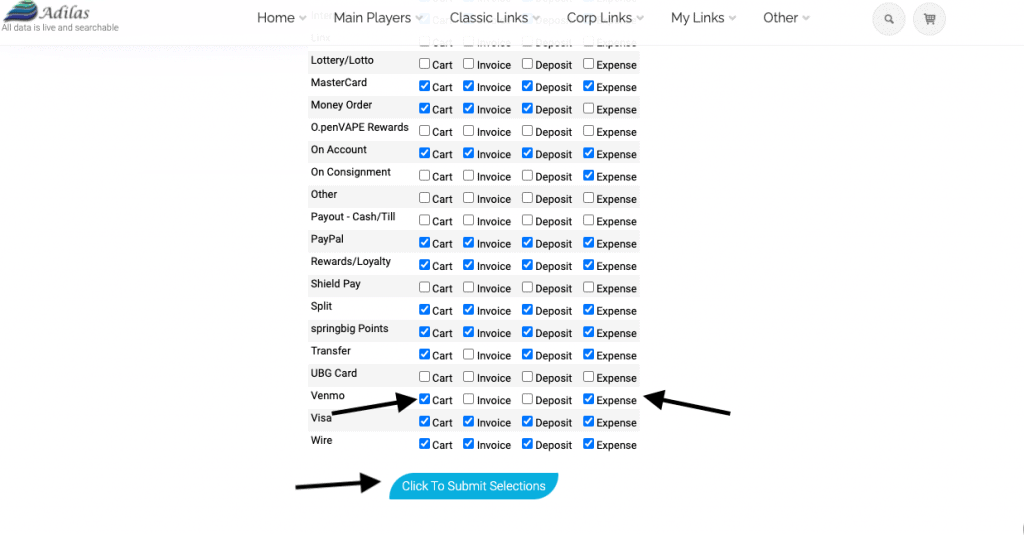 Now when you use the application(s) you will see Venmo as a money type in the dropdown menu. In the example below, Venmo is used as a money type for an expense.
As always, please feel free to reach out to your consultant, technical support at 720-740-3076, or email support@adilas.biz if you have any questions, concerns, or suggestions.