Now you can pre-set holiday dates in adilas. The new feature allows for up to two years of dates to be flagged as holidays. Once flagged as holiday dates, any hours worked on those dates will be separated out from regular hours, which will make it easier to calculate the required pay for those days. Please note: The calculation is not yet automated in payroll…this is only for reporting. (This could be developed in the future)
To access these settings, you must have manager time clock or admin time clock permissions. Once on either one of these pages, click the link for payroll holiday chooser.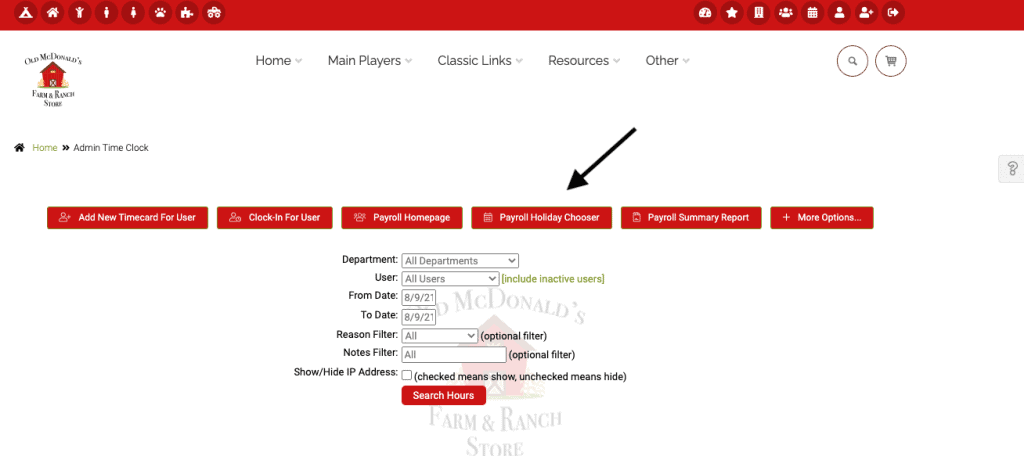 Click on the 'i' to access directions on how to set the payroll chooser. There are some important details in this pop-up so please take the time to review.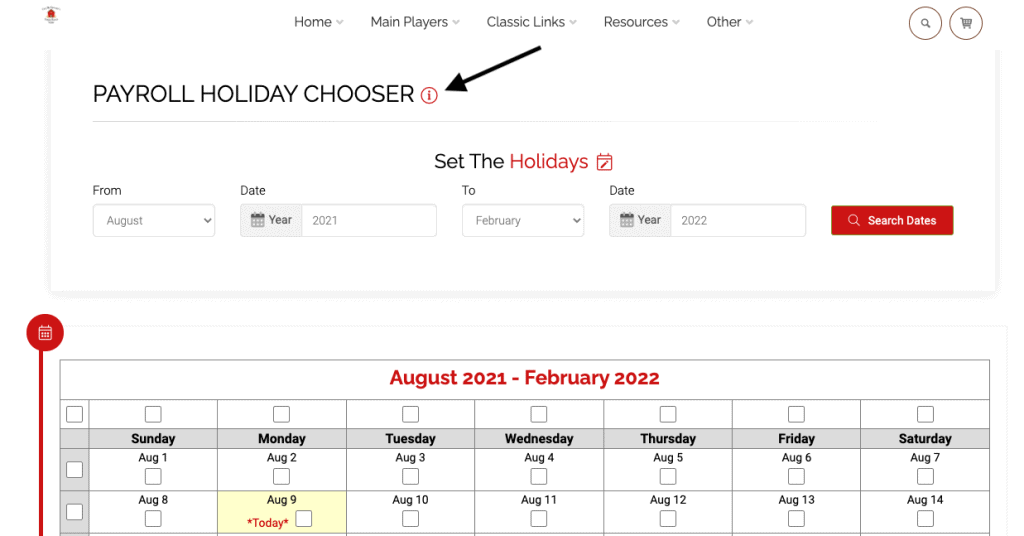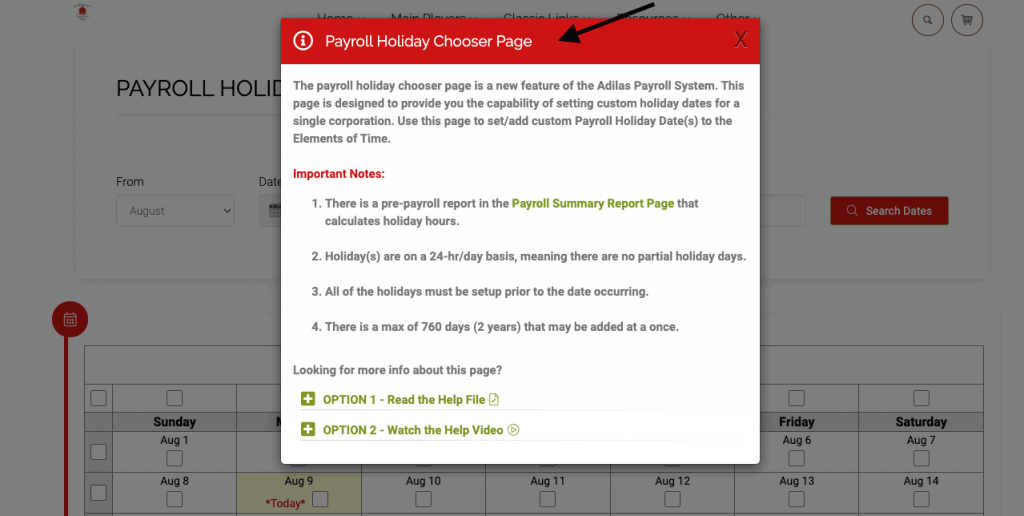 Choose a date range of up to two years and check all boxes that you would like to consider for holiday pay rate.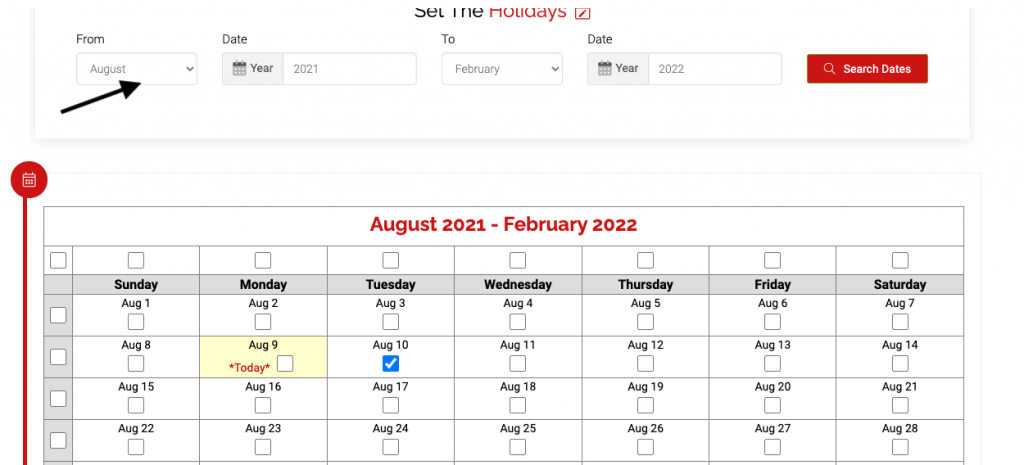 Below you will see some common holiday dates. Please note: If you click on the empty box at the top of a column or at the left of the row, it will select all dates in that column or row. You will need to uncheck any dates that are prior to the current date or you will receive an error.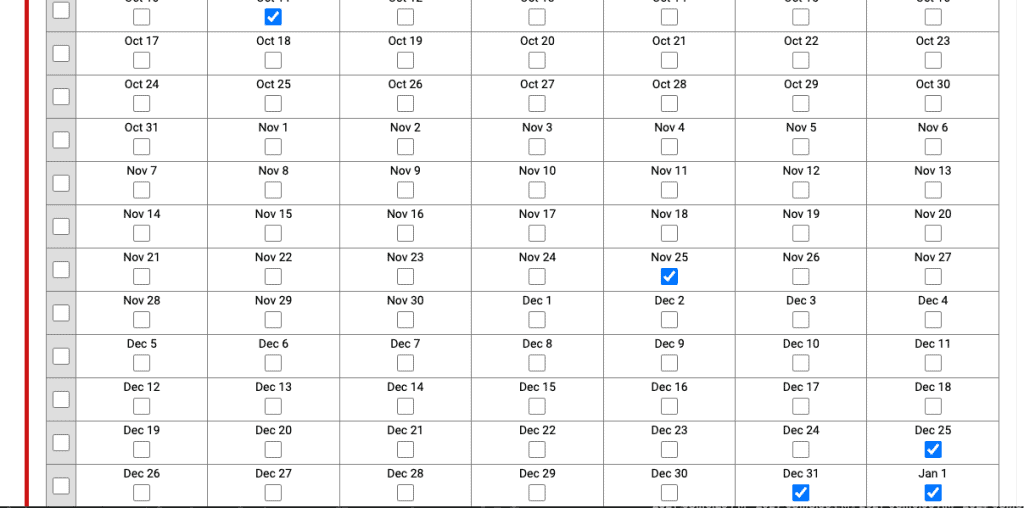 Click the button at the bottom "set dates."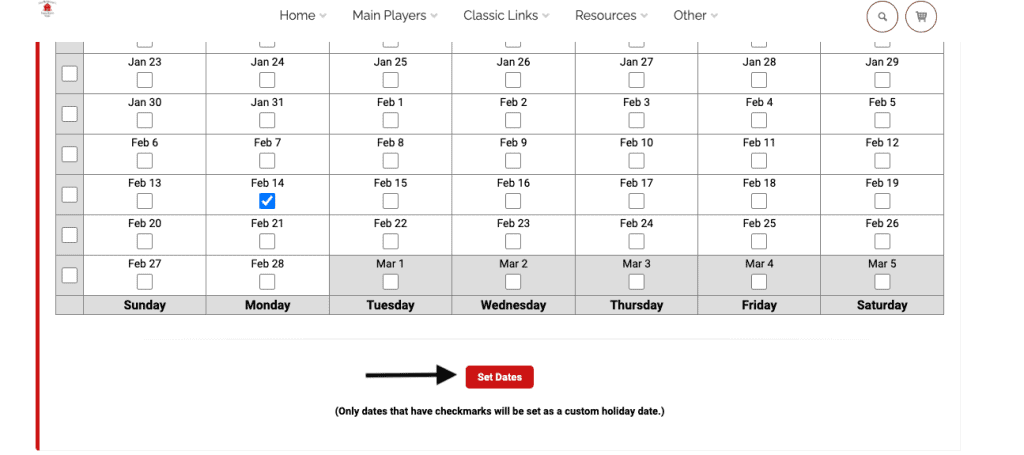 Once you set your dates, you will be directed to a page that gives you a success message.

If you look back on the payroll holiday chooser page, you will see that the dates you selected are still checked and now say 'holiday' in the date box.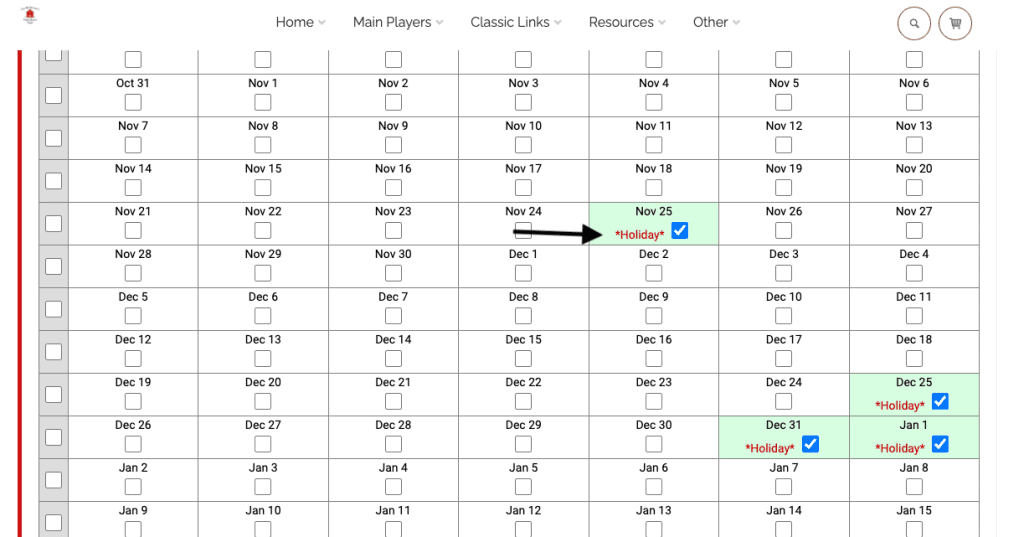 If you need to start over, you may click on the link to 'reset calendar to blank.' There is also a link for more options that will enable you to access the following links: add new timecard for user, clock-in for user, and multi clock in and out.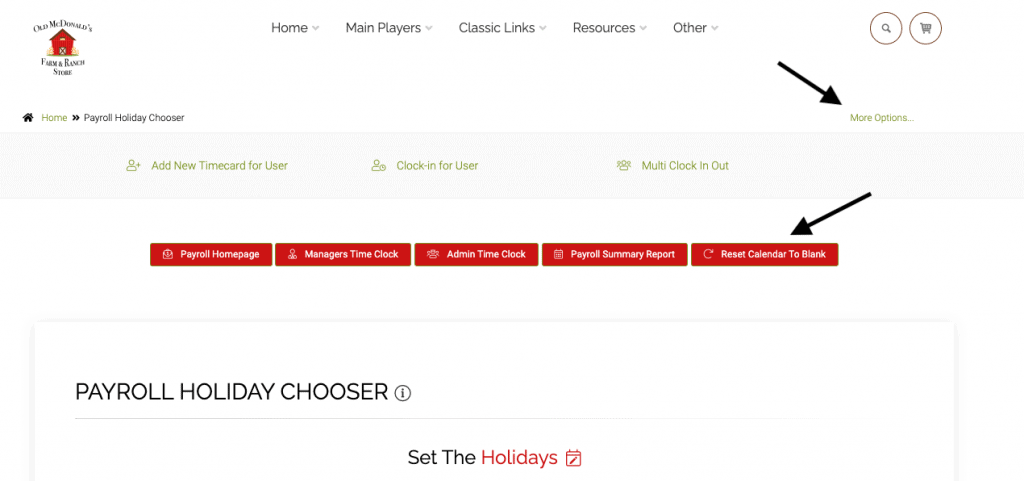 There is another news and update called Pre Payroll Summary Report that will explain this new report and how it can help with reviewing and exporting payroll hours.
As always, please feel free to reach out to your consultant, technical support at 720-740-3076, or email support@adilas.biz if you have any questions, concerns, or suggestions.