Adilas has expanded the functionality for elements of time by adding a flex attribute table. In addition to all of the existing data points that can be tracked and reported in elements of time, these unlimited, dynamic fields are now also at your fingertips.
To access the flex attribute table, go to elements of time homepage. Click on more options and then click on flex attributes. **There is a previously published news and update for flex attributes for customers, (see Flex Customer Attributes) and these function exactly the same way.
To start, click on edit to the left of elements of time.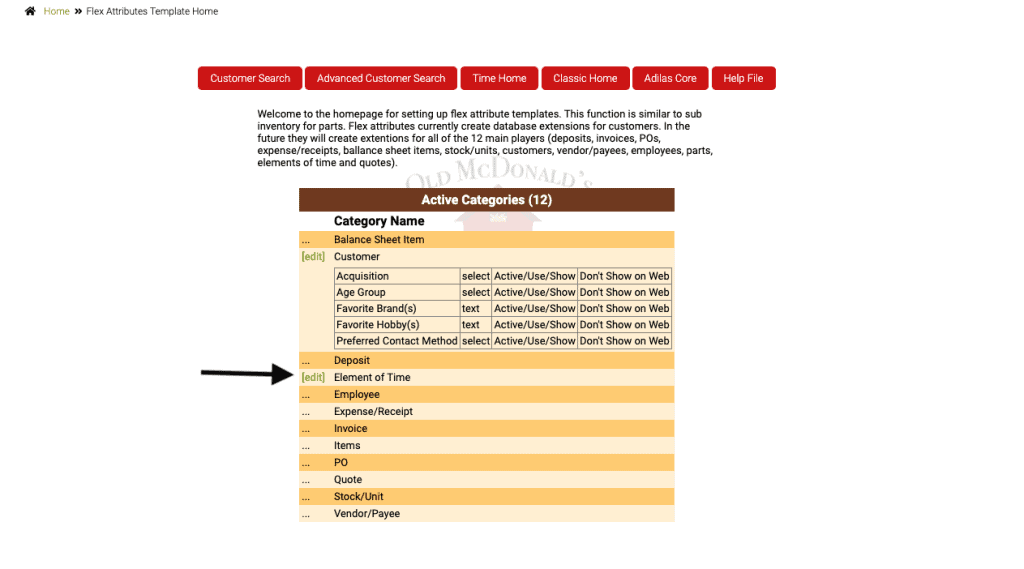 Fill in the field or fields that are needed. You may create a drop down list and choose to require the attribute. **Show on web is not yet an active feature, but may be developed at some time in the future.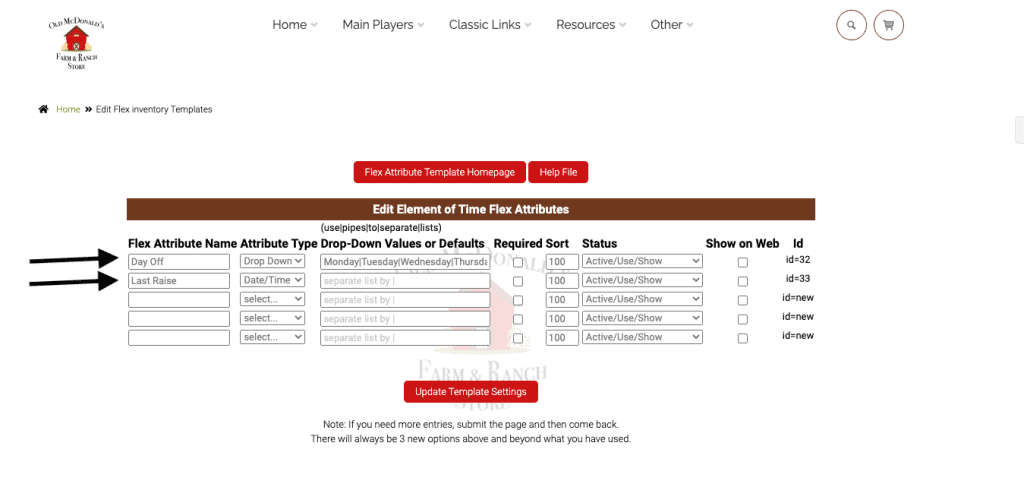 Below you can see the new flex attributes that are associated with elements of time.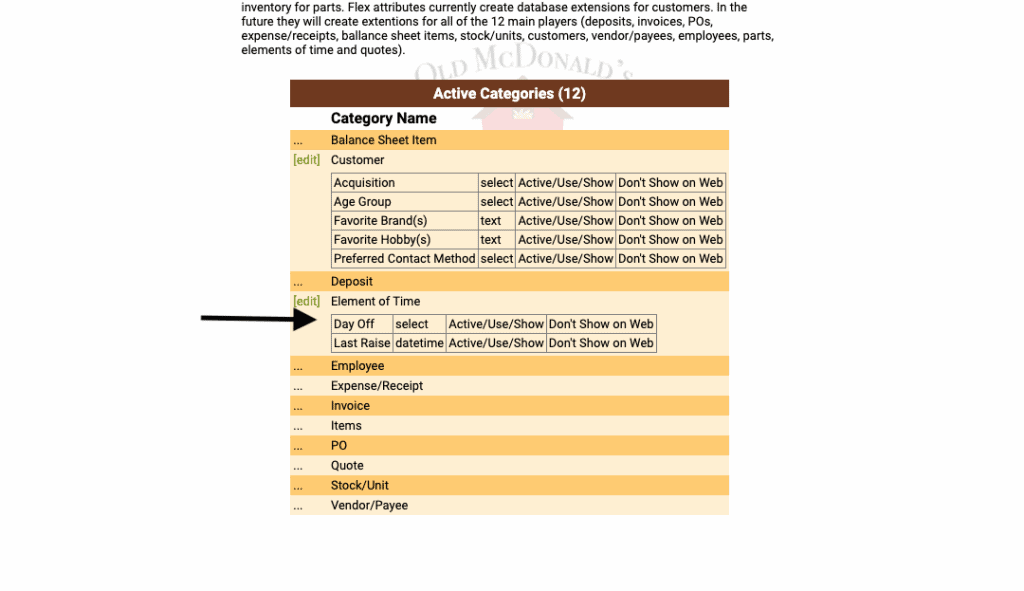 Once you have created the fields, you may go to an existing element of time and click edit to add the new data in, or you can create a new element of time. In the example below, we edit an existing element of time.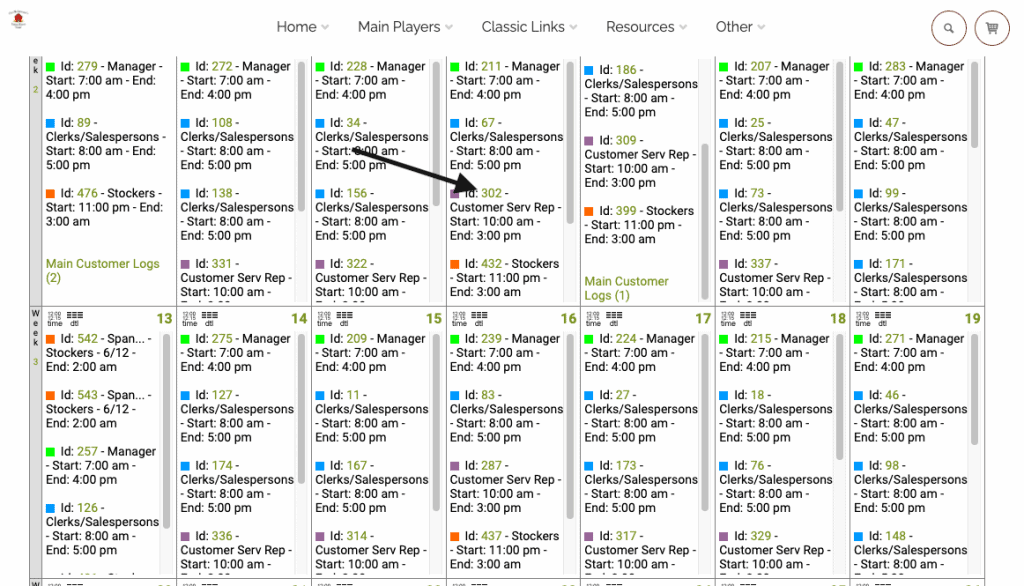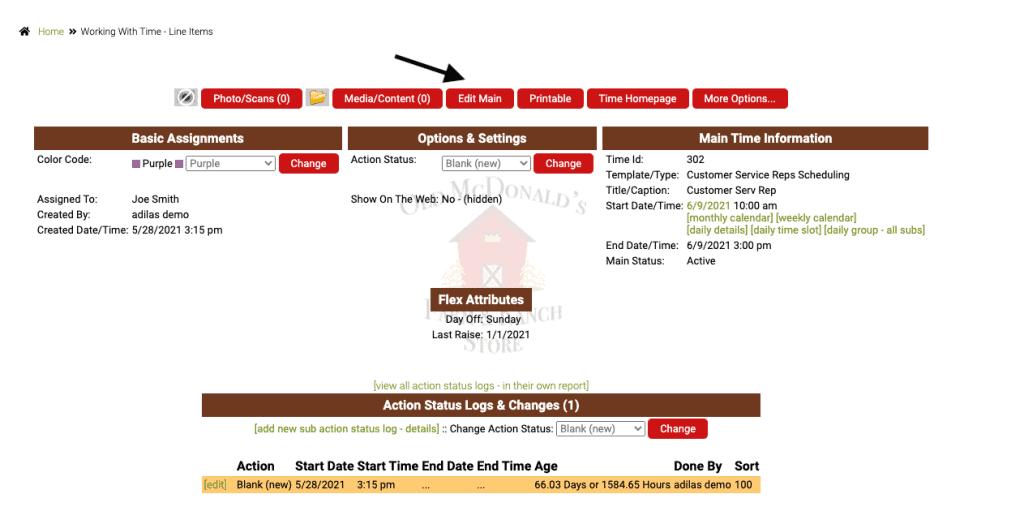 When you click on edit, you will access the existing element of time. Scroll down to the flex attribute fields and enter the data in the flex attributes as needed.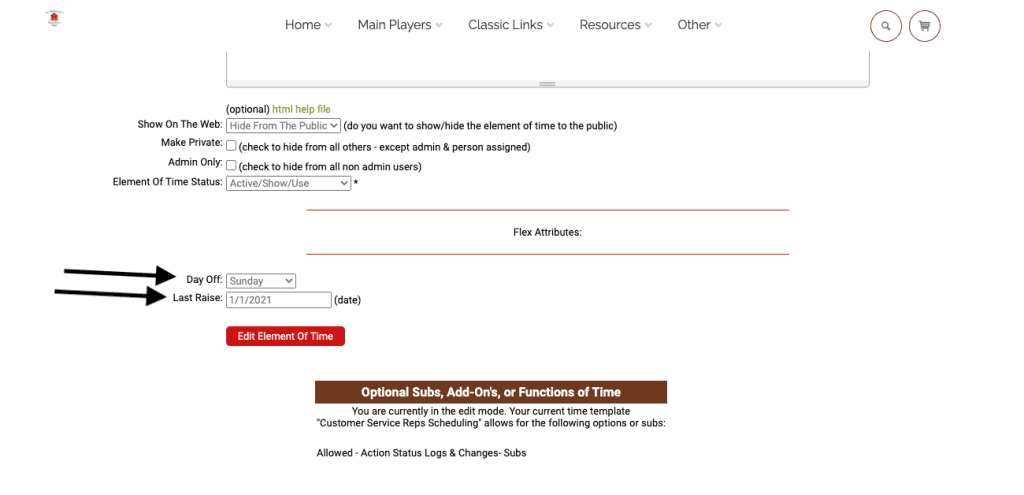 Now you can search for these data points. Go to elements of time homepage and click on advanced time search. Choose from any of the element of time data points you wish to include in the search. Also select which flex attributes you wish to search.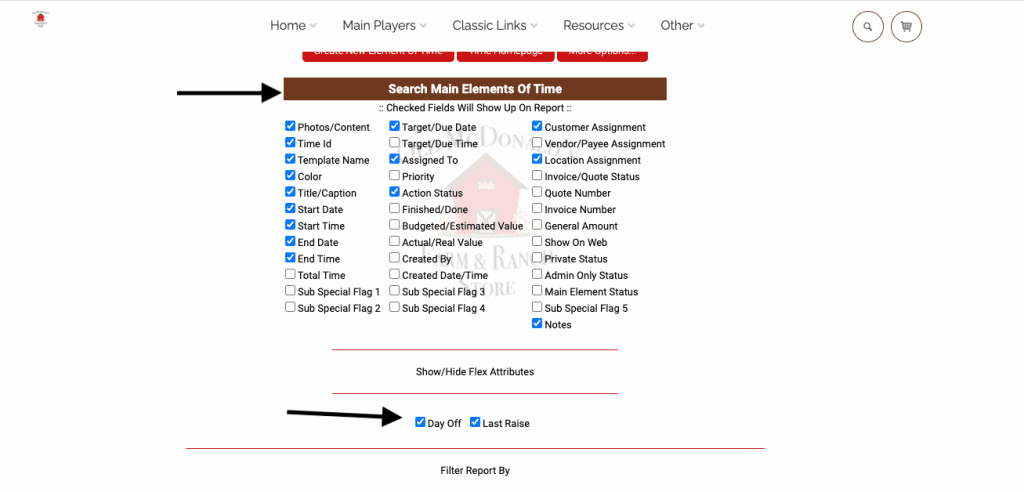 Choose other filters for the report here.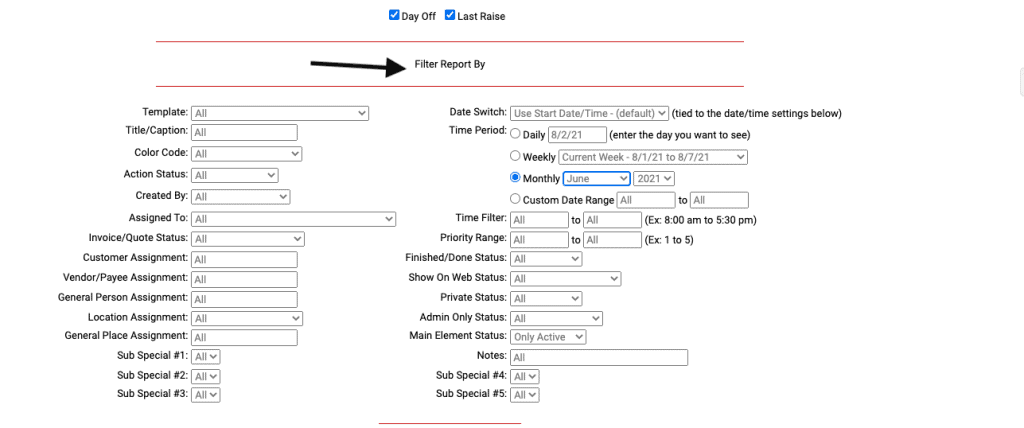 Here is a report showing the flex attribute columns that were created and checked.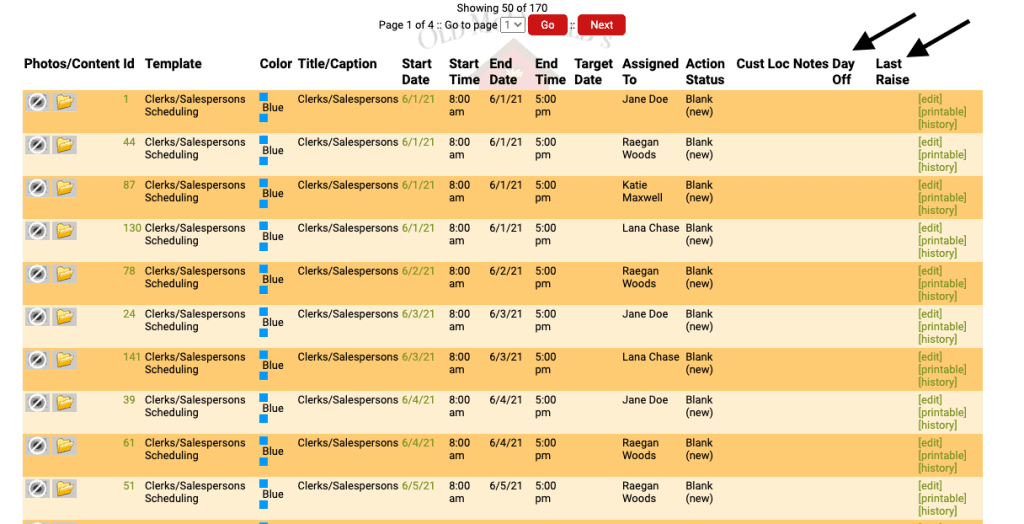 This screenshot shows the element of time that was edited to include these data points. If the data is not added to the element of time, the column will be blank.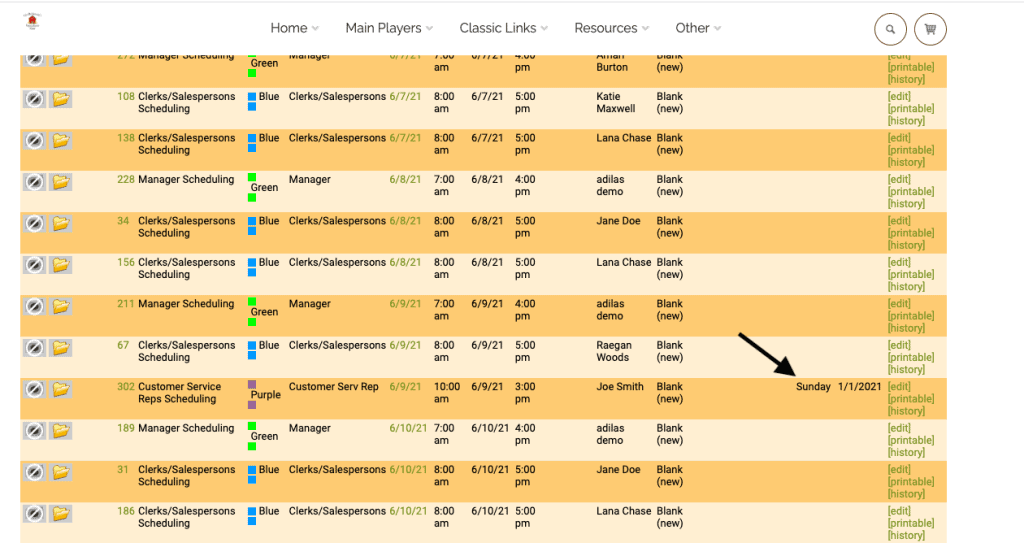 You can also run a report where you search for specific data that was added for the flex attributes.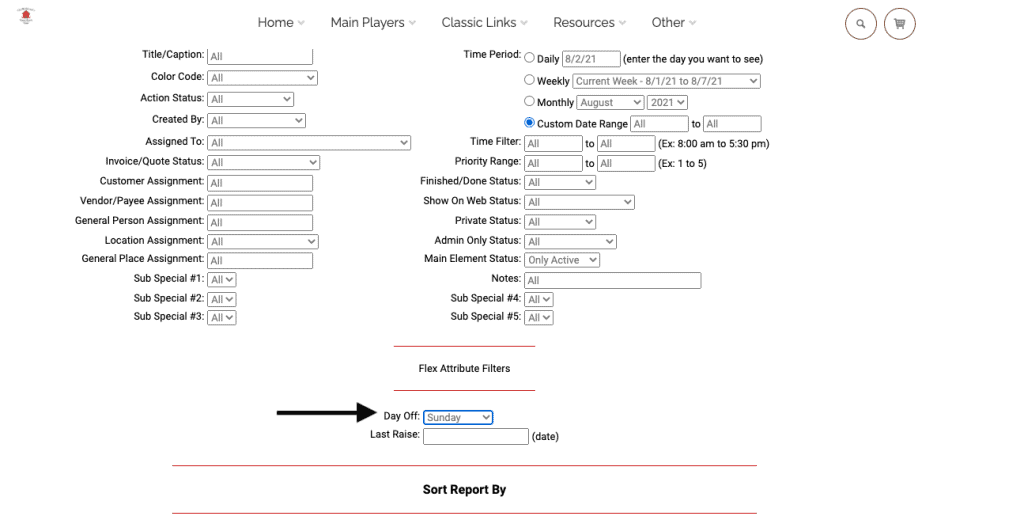 Now, when you run the report, only records that contain the flex attribute selected will show up.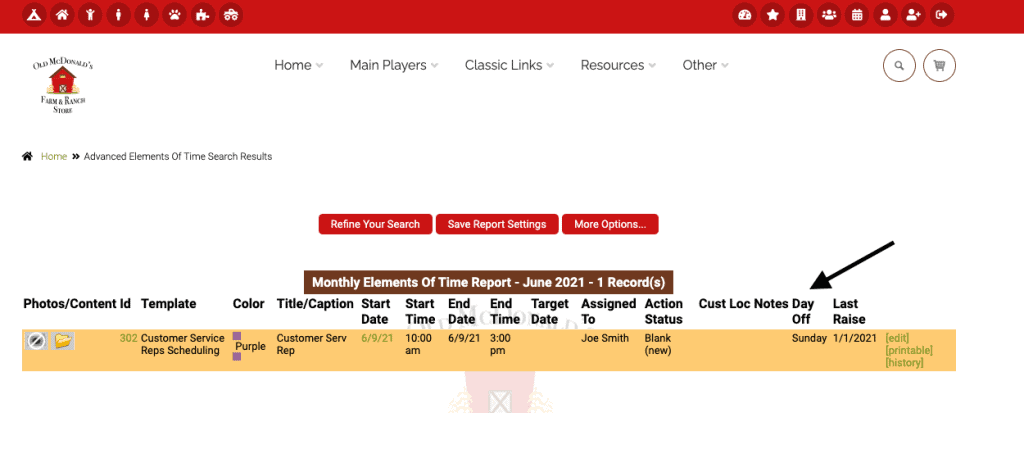 As always, please feel free to reach out to your consultant, technical support at 720-740-3076, or email support@adilas.biz if you have any questions, concerns, or suggestions.