Many of our clients use parent parts/items, and this setting will not pertain to them, as the "default" default for parts/items will still be "active". For those clients who use sub inventory, the new default for "Allow Subs Only" will be helpful for designating any future parent item's default status. Additionally, choosing the "Allow Subs Only" default setting when first starting a new Adilas system, all parts will default to the "Allow Subs Only" status. To reiterate: If you will be selling sub inventory, the default for "Allow Subs Only" MUST be selected and saved prior to creating new parts/items. Otherwise, the default will be "Active".
This setting is found on the Corp-wide Settings page. From the Classic homepage, click on System Management.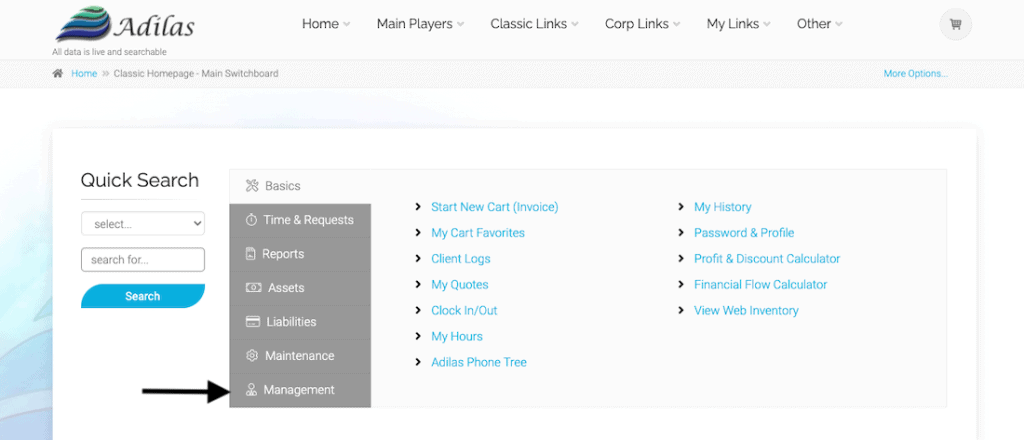 Choose Manage Corp Info and Permissions.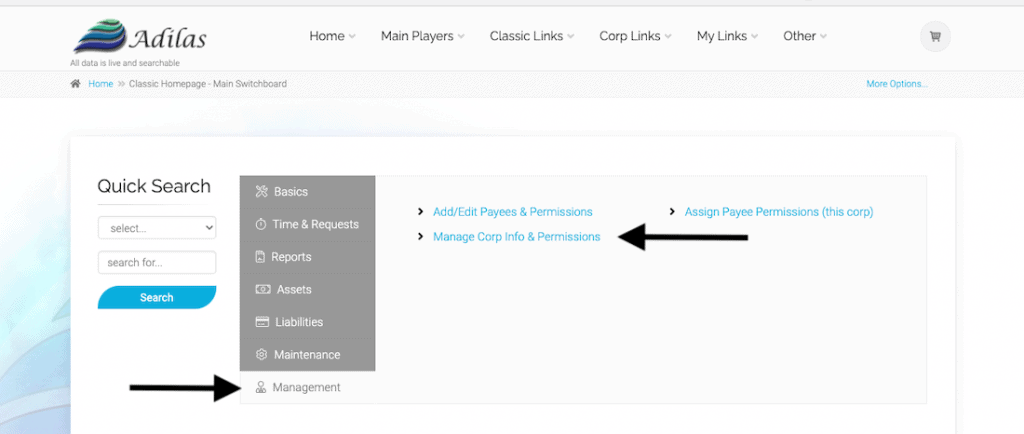 Click on Corp-Wide Settings link.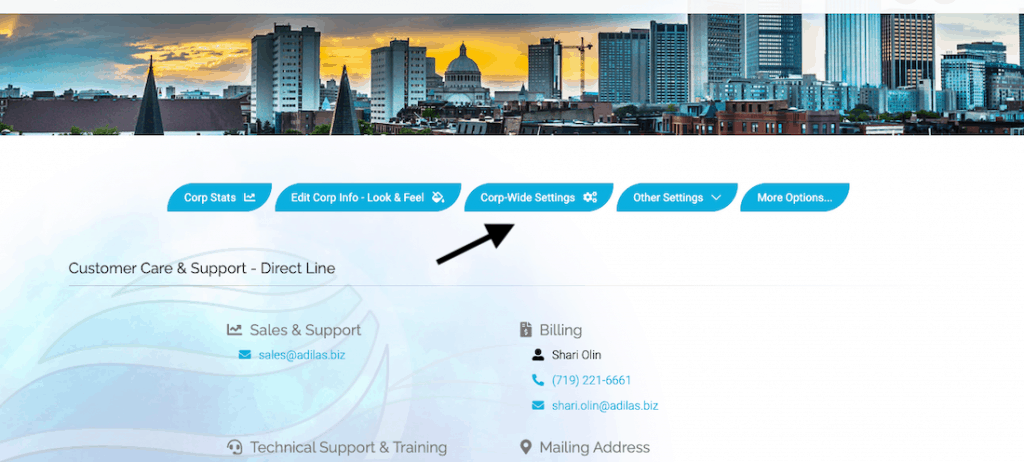 On the right side of the page, click on Inventory to automatically scroll down to the Inventory Tracking setting. As previously mentioned, the default is set to "Active" and all parts/items will be set to "Active" unless this setting is changed before creating parts/items.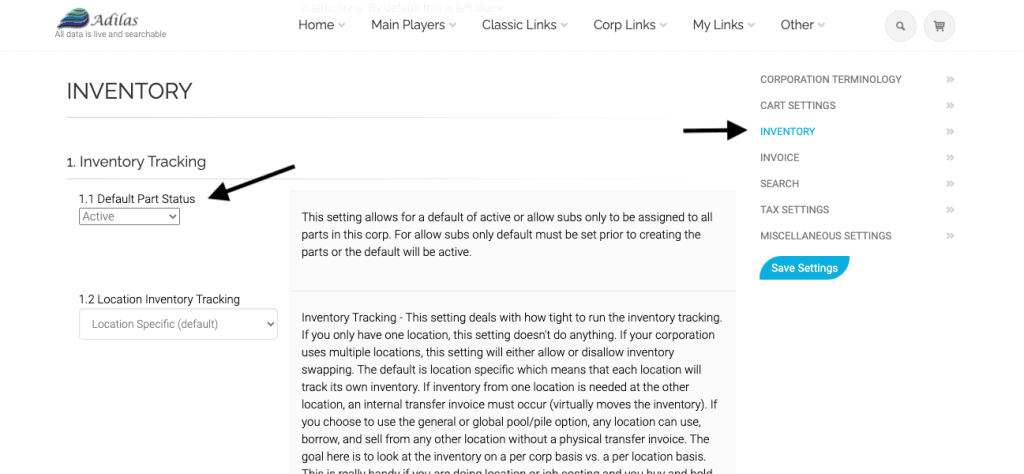 In the screenshot below, the user switched the default setting to "Allow Subs Only" so any part/item created afterwards will default to "Allow Subs Only."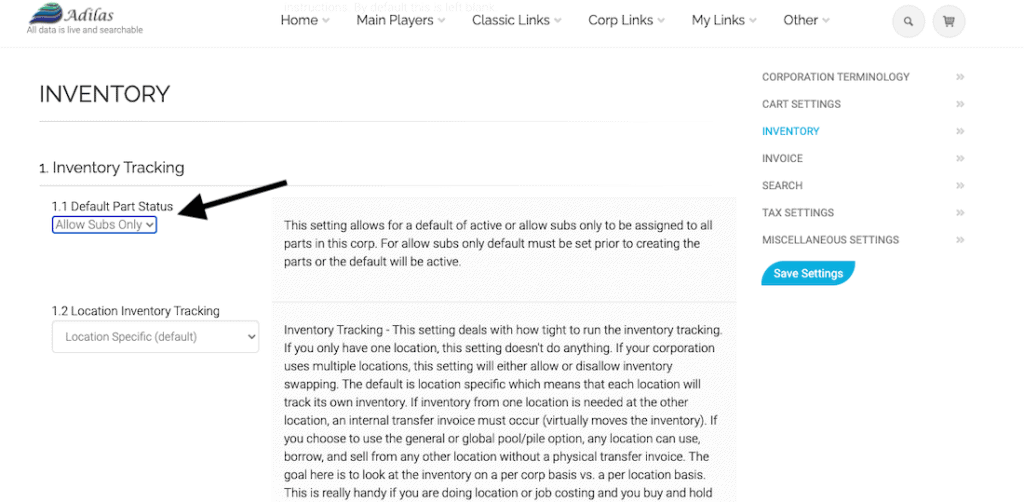 Please note: If the user is creating new parts/items and adding inventory simultaneously, it is still necessary to click edit on the line item from the PO in order to check the "Add Sub Inventory" box. If parent items are created prior to creating actual inventory, then the box will be checked automatically.
As always, please feel free to reach out to your consultant, technical support at 720-740-3076, or email support@adilas.biz if you have any questions, concerns, or suggestions.