Adilas users can now run their 2020 W-2's. Please note that we have added a new function so that you may now enter your state and your employer state id number in Adilas and it will auto-populate in the W-2.
To locate the page with these new fields, click on Liabilities from the Classic Homepage.
Click on Payroll Homepage.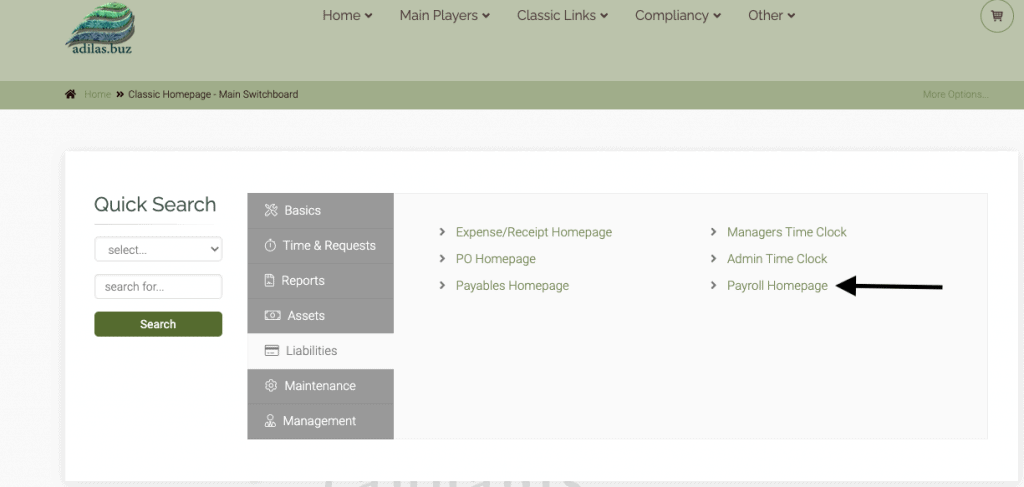 Click on More Options and click on "Setup Federal/State Withholding and Payroll Taxes."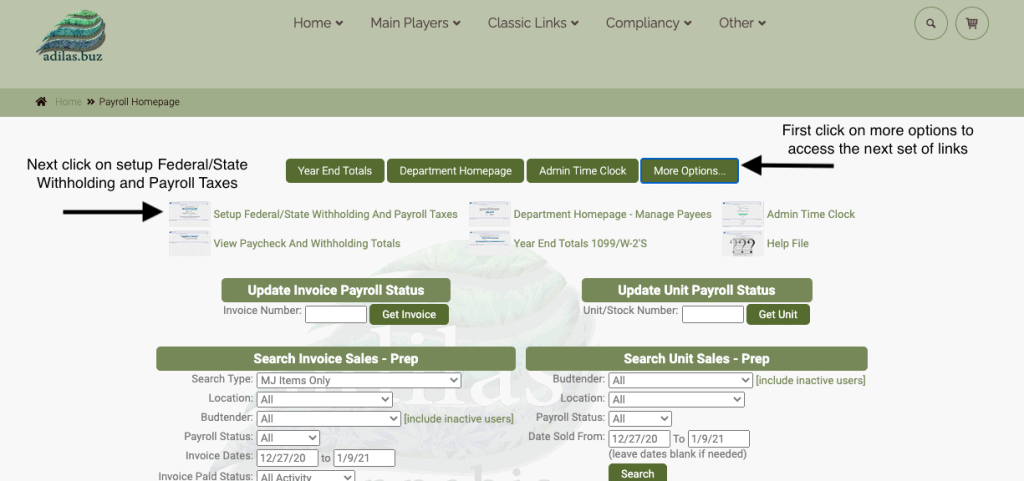 Enter your State and your Employer State ID number and click submit.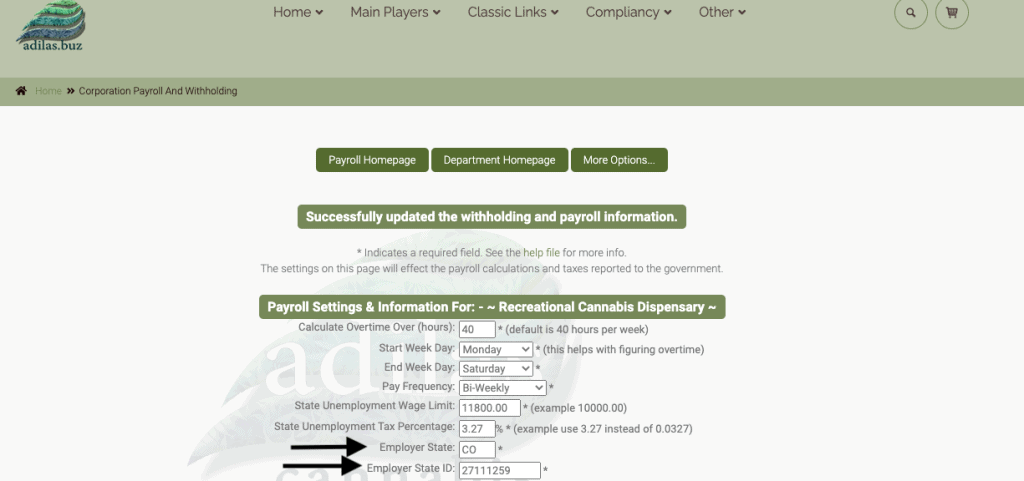 To generate the W-2 for your employees, click on the Payroll Homepage.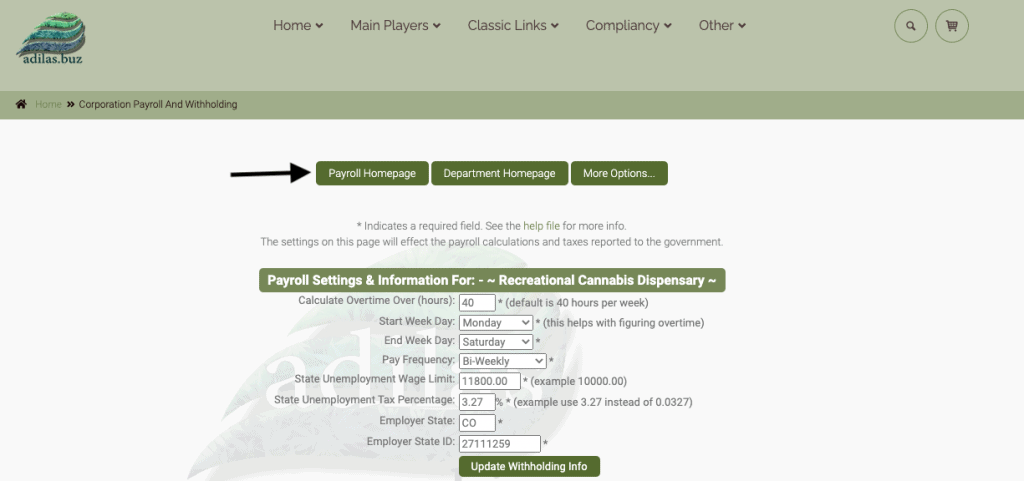 Choose the Year End Totals Report button.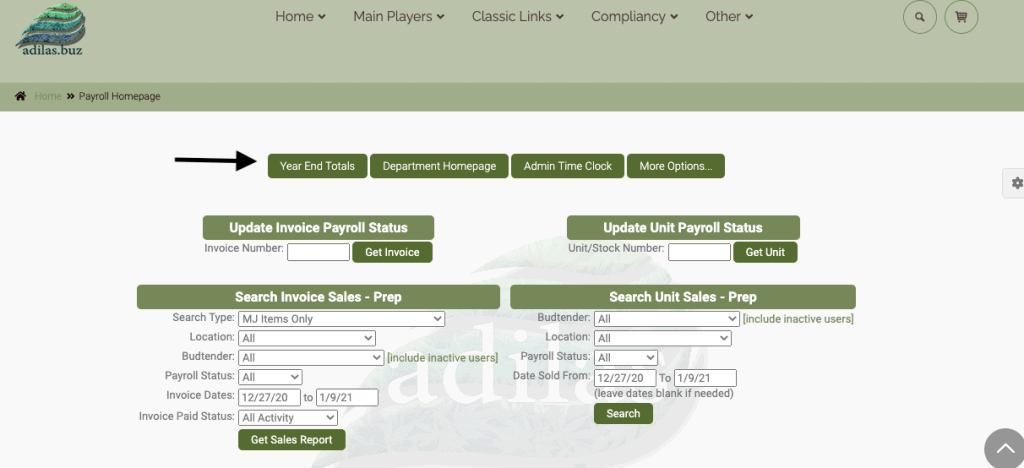 Choose the year 2020 from the drop-down and either select one employee at a time or "Get All Employees".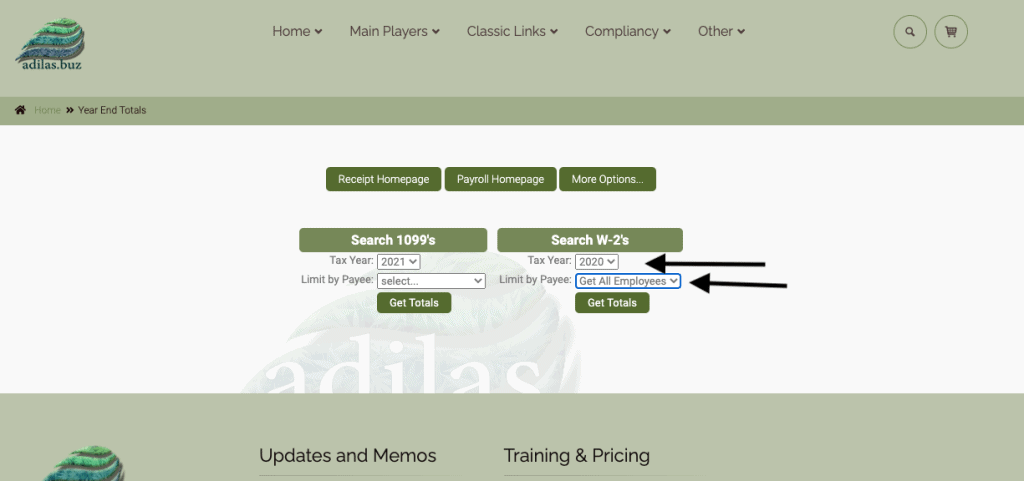 Click "Get Totals."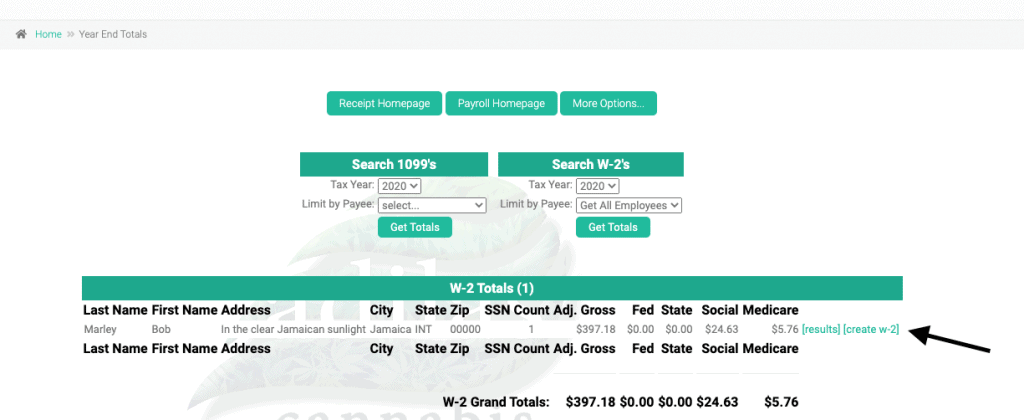 Click "Create w-2" link to review the employee information. Scroll down and you will see the State and the State Employer id number are populated on the review screen.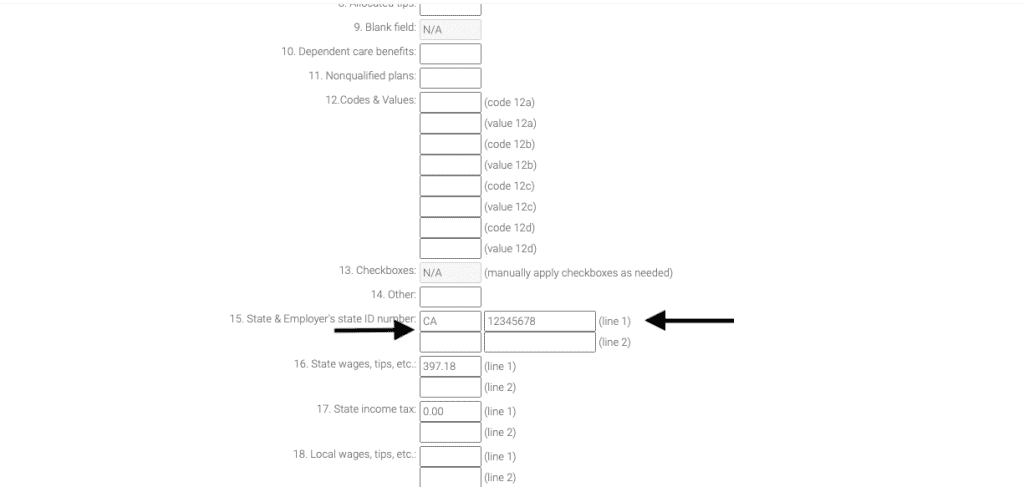 Once you have reviewed all the data, select "Populate PDF Form." On the pdf these two fields have also been auto-populated.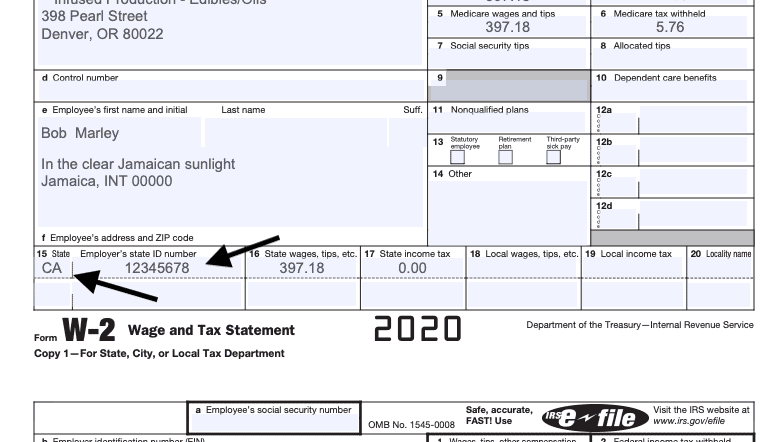 Please note that the 2020 1099- NEC and 1099 MISC are in production and will be available soon. Please check back for updates.
As always, please feel free to reach out to your consultant, technical support at 719-966-7102, or email support@adilas.biz if you have any questions, concerns, or suggestions.