Now Adilas users can take advantage of corp-wide settings that allow them to scan/type a barcode into the shopping cart to add items directly AND scan/type barcodes for items connected to smart group buttons, add weight, and have it entered correctly into the shopping cart.
First there are a couple of settings that are admin level and need to be checked. Go to the Classic Homepage.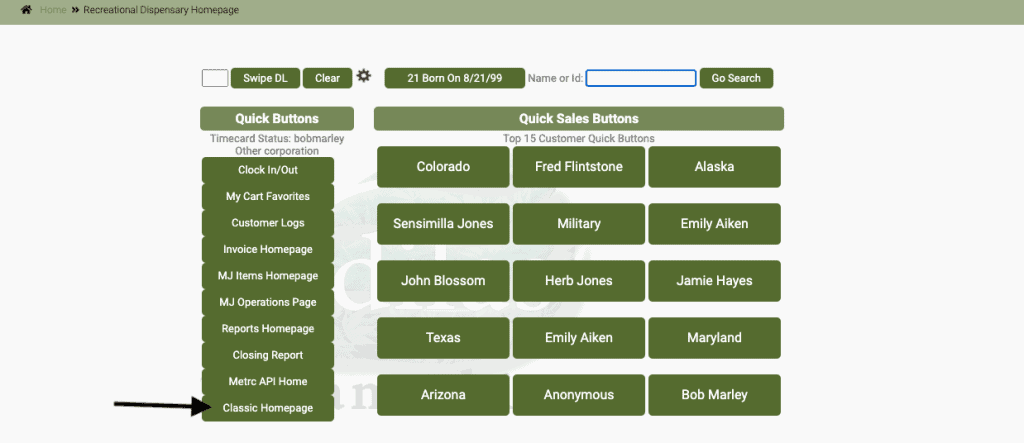 Navigate to Management link.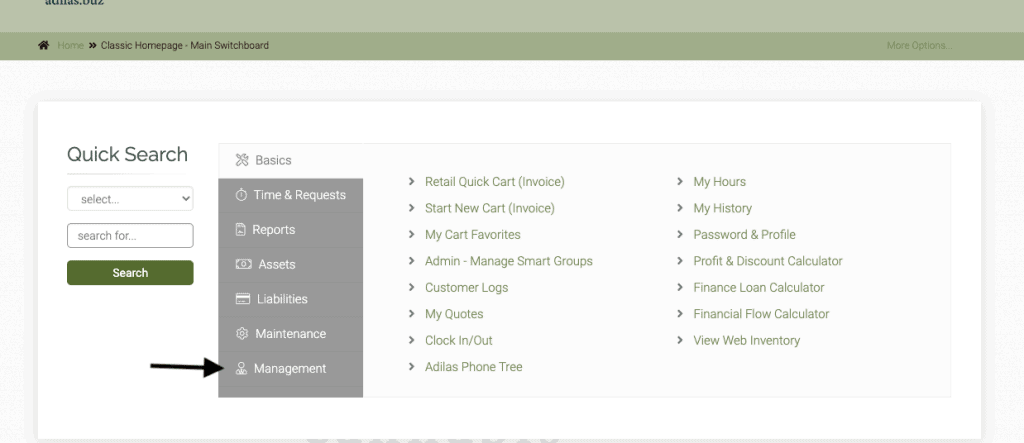 Click on link for Manage Corp Info and Permissions.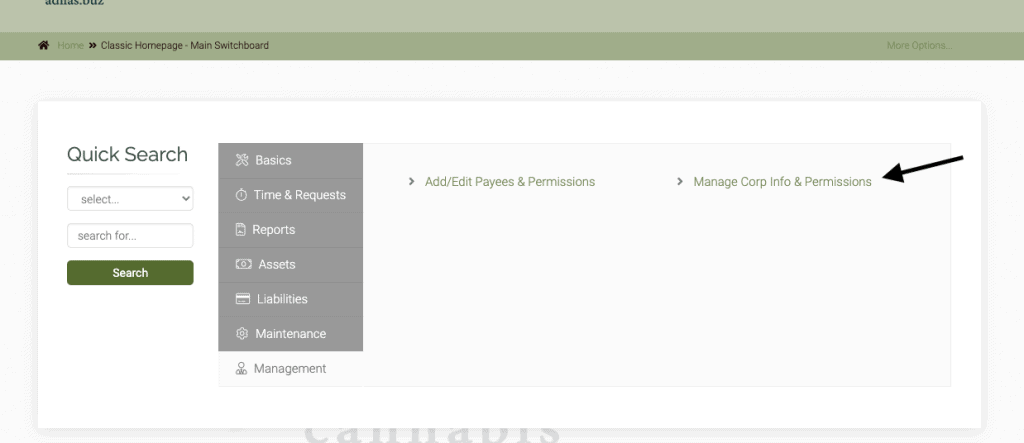 From there choose the link for Corp-Wide Settings.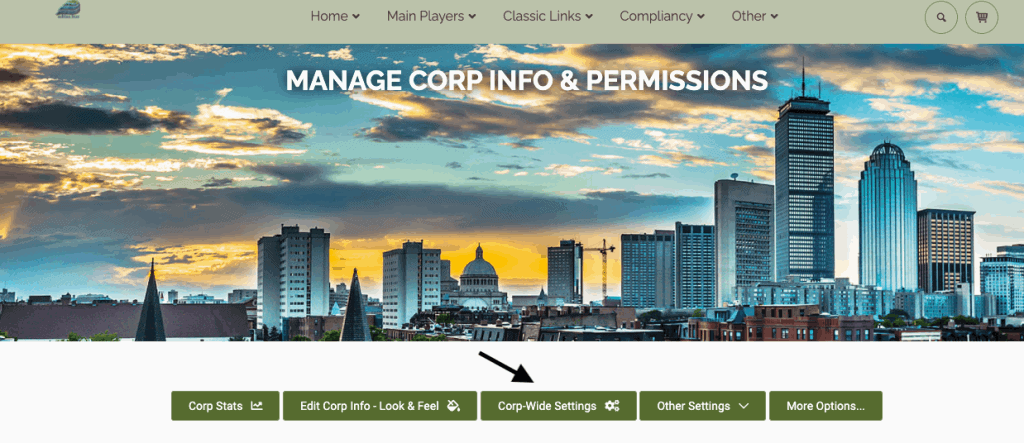 Scroll down to Enable Barcode Quick Cart.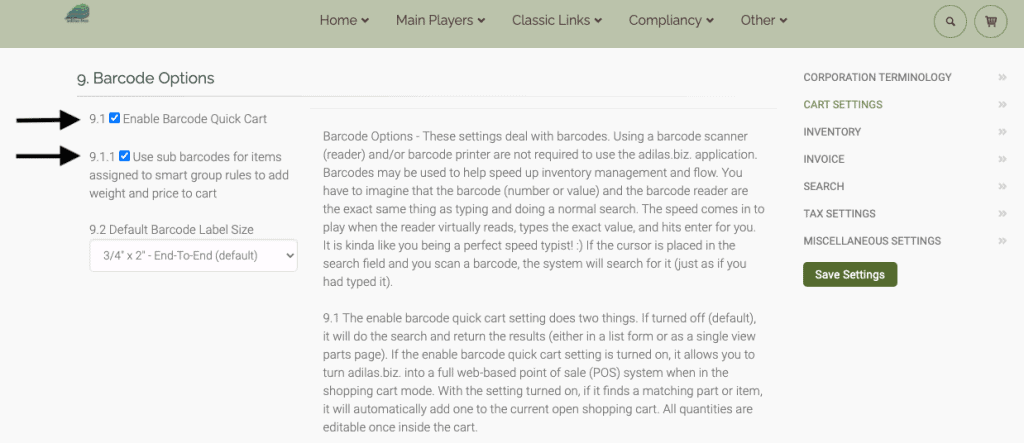 If you don't currently use 9.1, then 9.1.1 will not add any new features to your database. If you do wish to scan and directly add to cart, then 9.1.1 will allow for you to sell items by weight with pre-set rules for pricing.
Once the user checks both boxes and clicks the "Save Settings" link, the new functionality will be ready to use. Remember, the system must be set up to use Smart Groups in order to take advantage of this new 9.1.1. feature. Please refer to news and update "Assigning Parent Items to Smart Buttons" if you need more help with this setup.
The following screenshots will demonstrate the new functions.
Start a shopping cart and type/scan a barcode for an item that you want to add directly to the cart (the item already has its own pricing attached to it).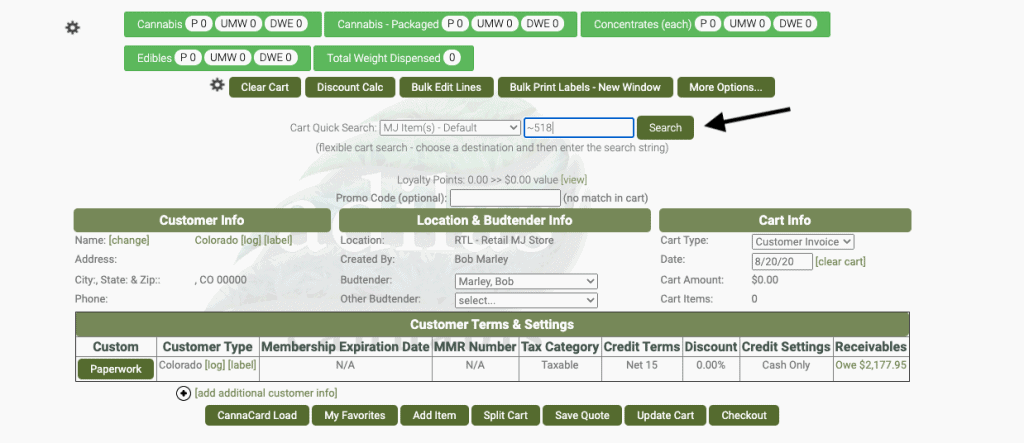 As seen below, the item was added automatically to the cart once it was scanned, along with the quantity '1' and the price associated with the item itself.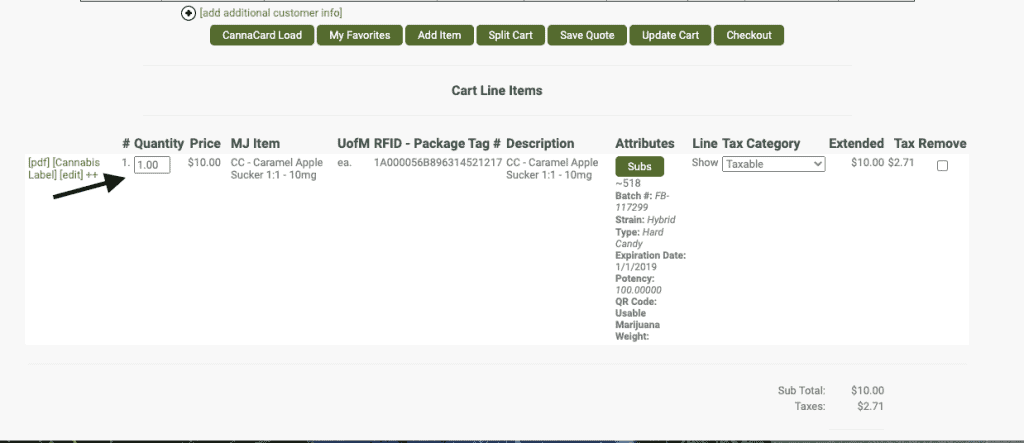 Now add a barcode for an item that is assigned to a Smart Group, where the item gets its pricing from the preset pricing dictated by the rules of the Smart Group.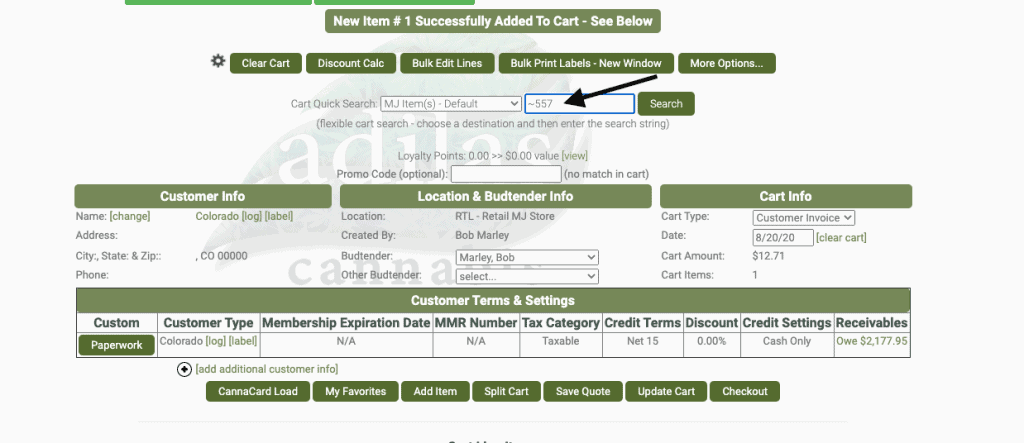 As seen here, when scanned, the two Smart Groups that the item is assigned to popped up.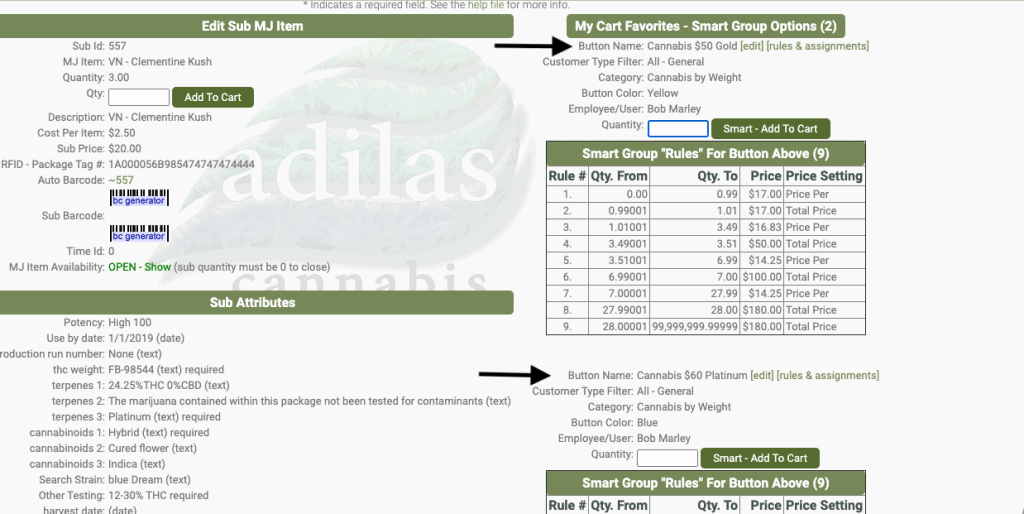 The user can now add the weight/quantity they wish in the field that is connected to the correct Smart Group. If your item is only assigned to one Smart Group, then only that choice will appear.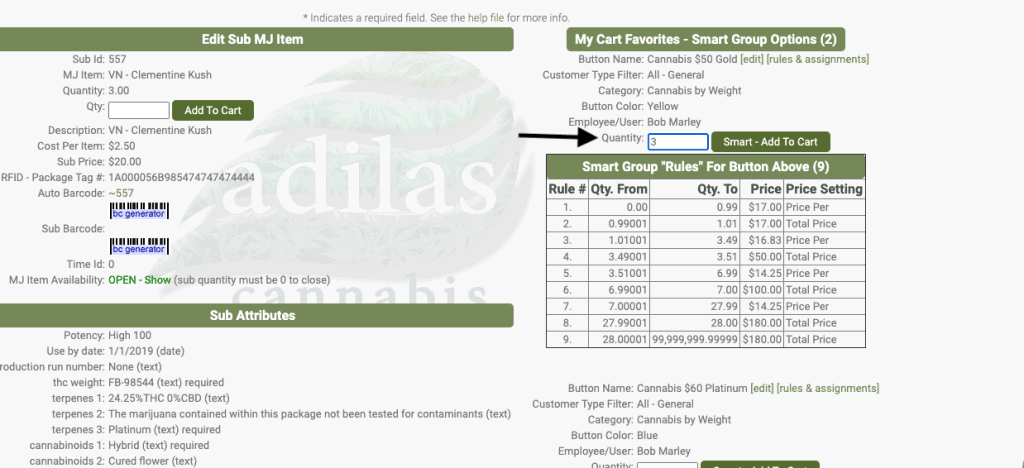 Once the user clicks "Add to cart" the weight/quantity will be added at the preset price.

As always, please feel free to reach out to your consultant, Technical Support at 719-966-7102, or email support@adilas.biz if you have any questions, concerns, or suggestions.