User Permission Templates will allow a corporation to create templates of permissions for users such as Admin, Teller, Accountant, etc. Each permission template can contain any number of permissions available within the system. A permission template can then be applied to any user. Templates can be applied in succession to a user for those users who perform multiple sets of tasks/jobs.
In order to create a permission template, the user must have permission "id=76"
New Permission Template Page: Here you can create a new template and assign the permissions to the template.
"Add/Edit Employee/User Permission Templates" page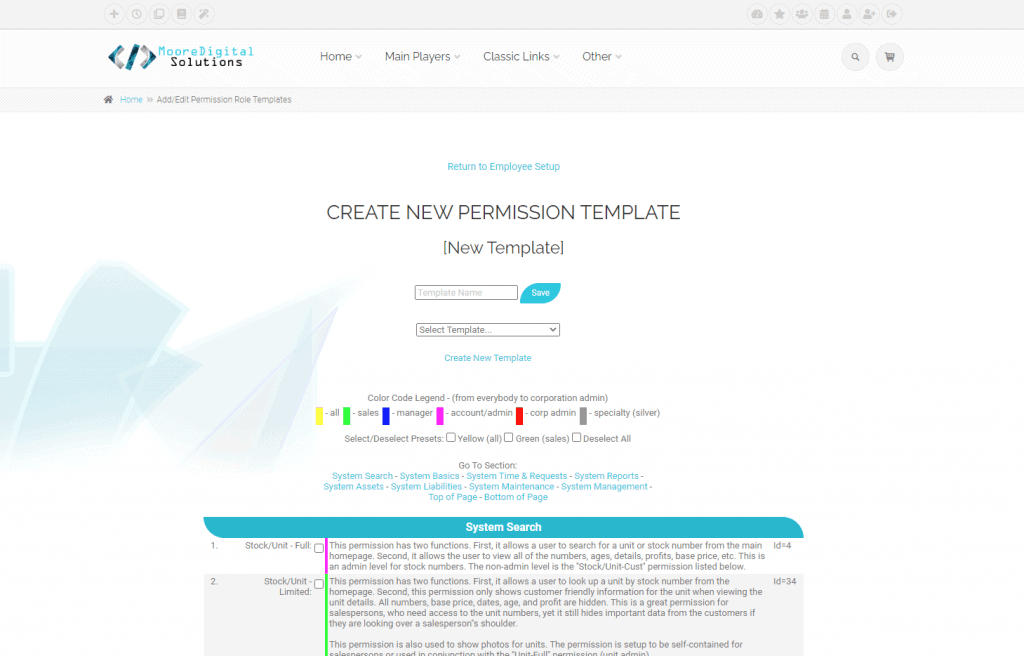 Utilizing Permission Templates on the "Add/Edit Employee/User Permissions" page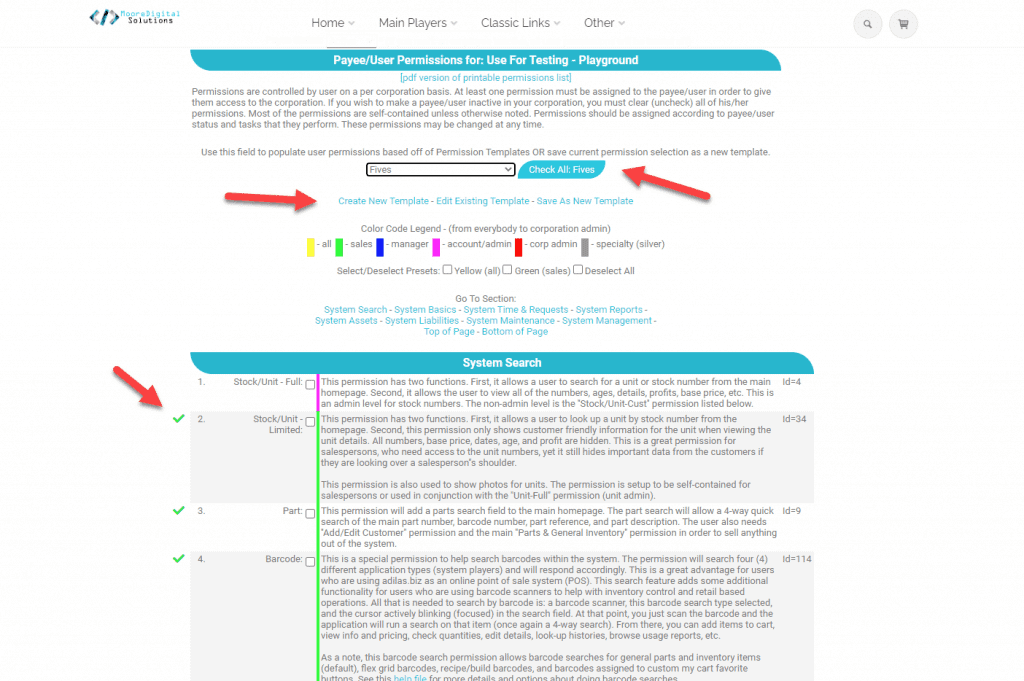 **Some features may look different when pushed live.
This page and new features should be going live between August 3 and August 8.
Upon launching or shortly thereafter this page will receive a dedicated help file and video training.
As always, please feel free to reach out to your consultant, Technical Support at 719-966-7102, or email support@adilas.biz if you have any questions, concerns, or suggestions.