This new look is scheduled to launch end of day on Thursday, June 18, 2020.
It is the first of many pages that will be getting a makeover. The new Classic Home Page removes the three click process down to two clicks or less. It also features a more slimmed-down version of the quick search and a 'more options' header button.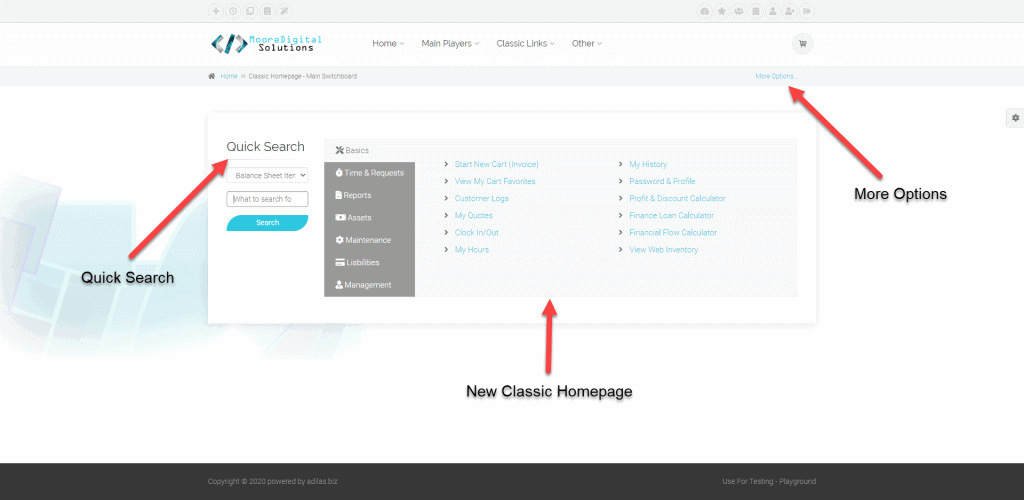 This update also comes with a new 'switch corporation' button. This button allows you to switch between corporations with greater ease than ever before.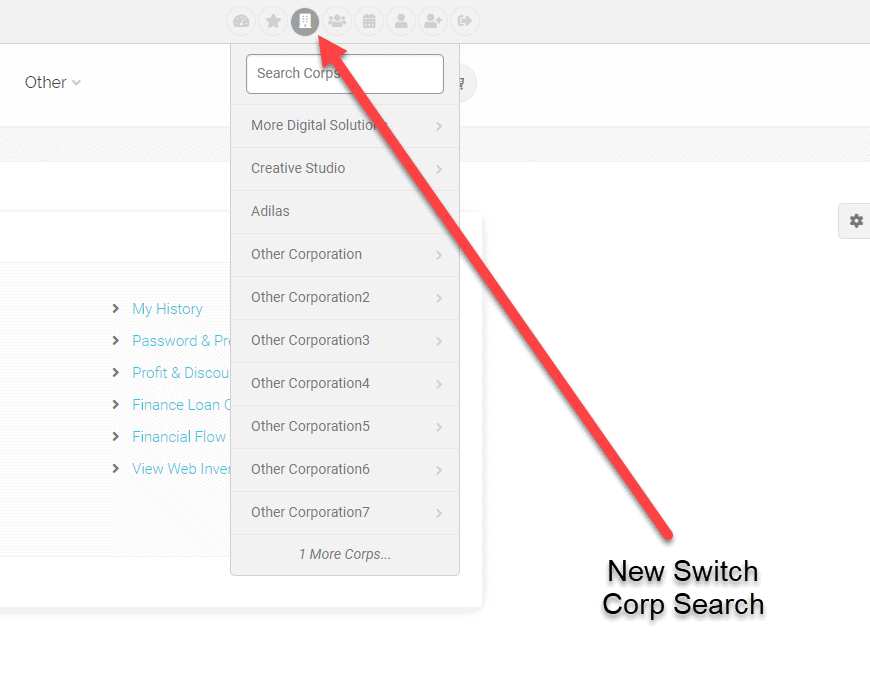 If you have over 10 corporations, the first 10 will show up in the drop down. To access others just start typing in the text field, and it will narrow down your search results.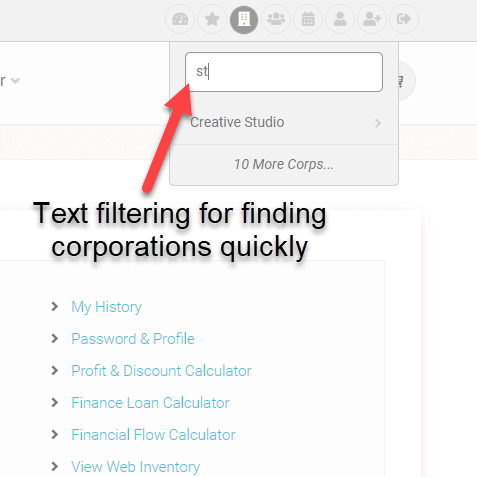 As always, please feel free to reach out to your consultant, Technical Support at 719-966-7102, or email support@adilas.biz if you have any questions, concerns, or suggestions.