Now you can easily view your customer list and sort all of the information.
Start at the classic homepage and navigate to the customer homepage via system maintenance.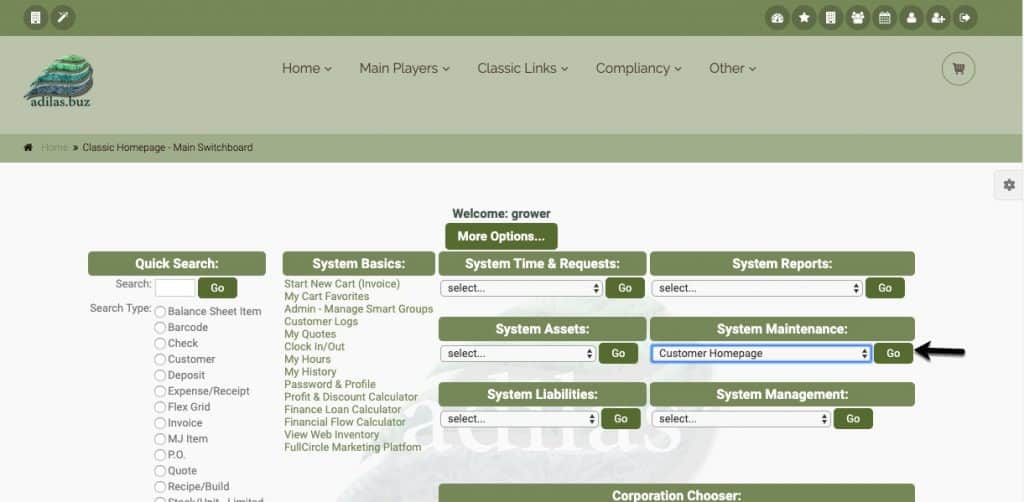 Click on More Options and choose the Printable Customer List.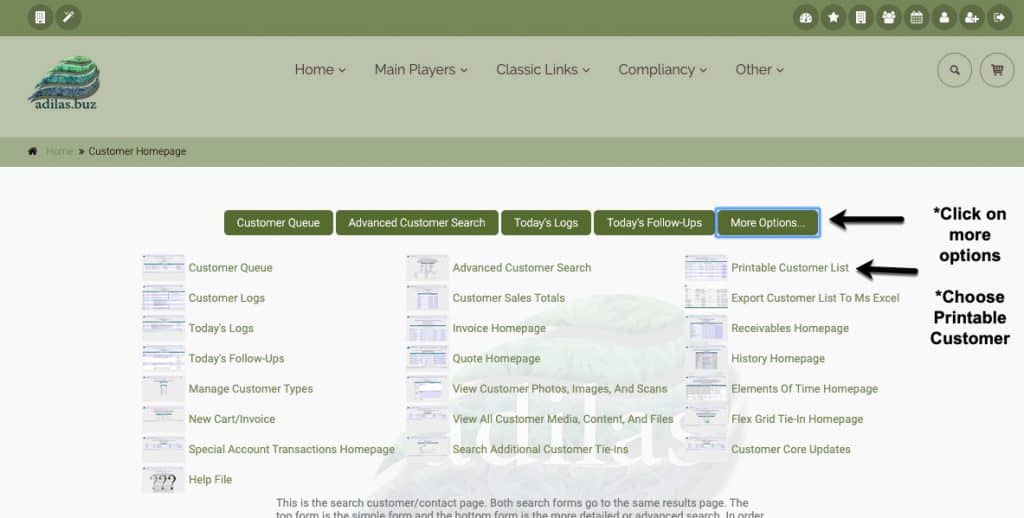 Now you can choose how many records you view, export your data to csv file or excel, sort the data by column, or search for a particular customer.
As always, please feel free to reach out to your consultant, Technical Support at 719-966-7102, or email support@adilas.biz if you have any questions, concerns, or suggestions.