In addition to the existing setting of choosing where you want the cursor focus to default to (patient name field or drivers license field), now there are two additional settings that control how data is displayed on the dispensary homepages. For Medical Dispensary Homepage only, there is the option to add an orange highlight that cautions the budtender that the patient is under 21. This orange highlight is seen when the patient is added to the queue. The other new setting makes it optional to remove the "Closing Report" quick button from both the Medical and Recreation Dispensary Homepages. These settings will be enhanced in the near future.
To access these settings, make sure you are on either the Medical or Recreational Dispensary Homepage interface. Click on the gear at the top of the page. **Please note: in order to access the gear the user must have a high level permission= id#126.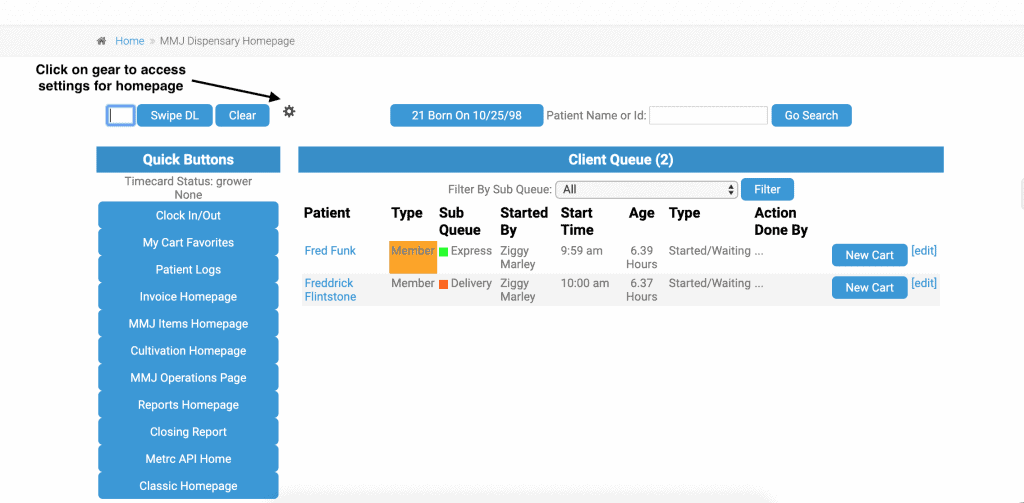 Deciding where you want to focus the cursor depends on how you scan customers/patients into the database. If you use their name, it is best to choose the name field. If you scan their drivers license, choose the focus for drivers license.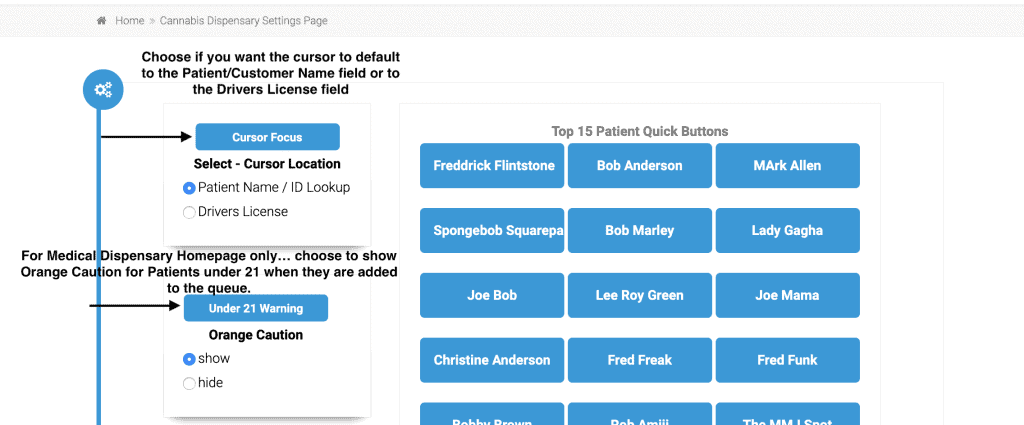 If you are in a Medical Dispensary, you can choose to show or hide the orange highlight that denotes the patient is under 21 years old. This is helpful if patients under 21 are subject to different laws. Please note: this setting shows up in the Recreational Dispensary Homepage settings but is not active, as it is illegal to sell to customers under 21.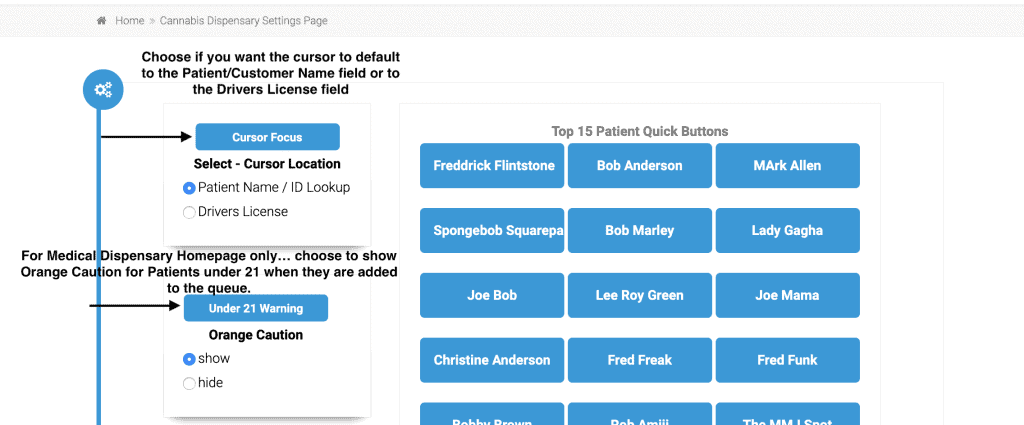 Finally, the third setting allows owners to remove the closing report quick button from the POS interface. Once you have made your selections, click submit at the bottom of the page.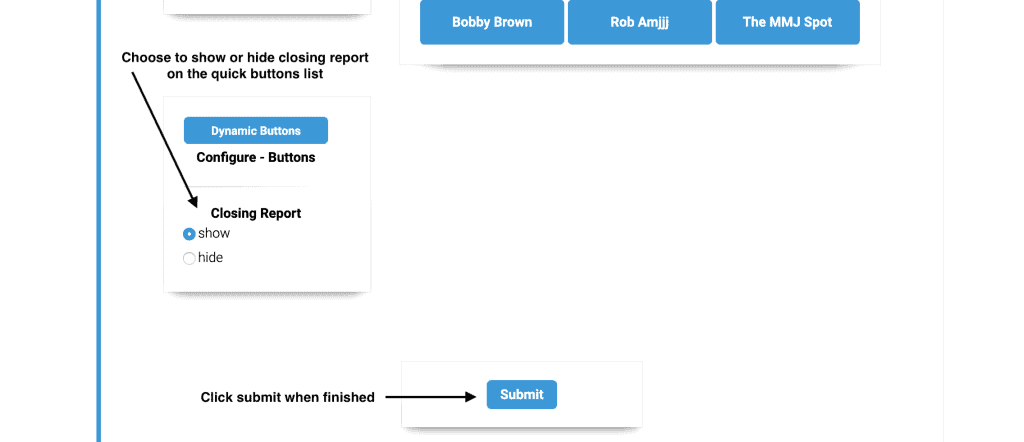 As always, please feel free to reach out to your consultant, Technical Support at 719-966-7102, or email support@adilas.biz if you have any questions, concerns, or suggestions.