With adilas's new Cultivation Homepage functionality, it is easier than ever to track your plants from seed to sale.

Once you have started your plant batch, you can change their phase and move them to a new location one at a time, or by entire batch, with just a few clicks.
First, to change the phase of your plants, click on the Phase link from within the strain. It will prompt you to choose from Propagation, Vegetative, or Flower. You will pick the phase that the plant is currently in.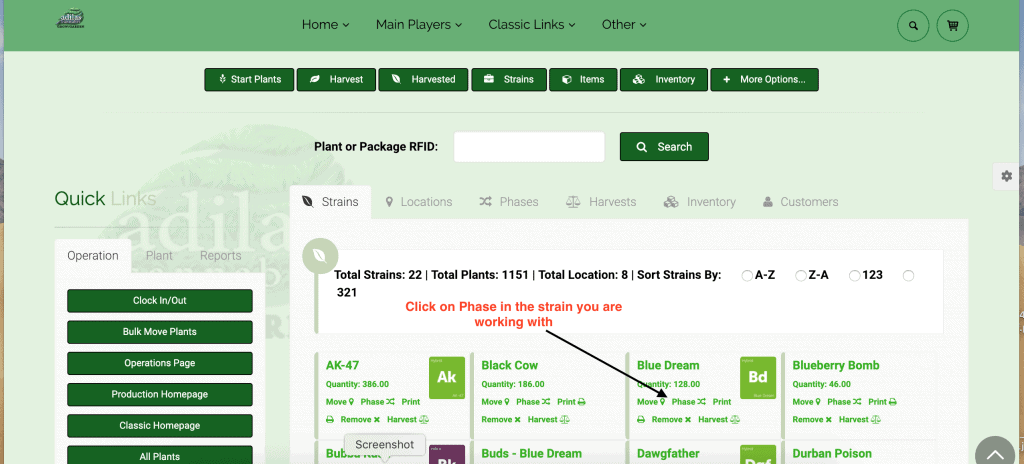 This will take you to a list of all of your plants of that strain currently in that phase. You can use the Search field at the top on the right to search by Batch Name/Number to make the list shorter. You can also increase the entries on the page by choosing a larger number on the top left.
Check the boxes to the left of the plants you want to change to the next phase, or check All to change all of the plants on the page.
Click on Change the phase on X plants (X will be the number of plants you have selected).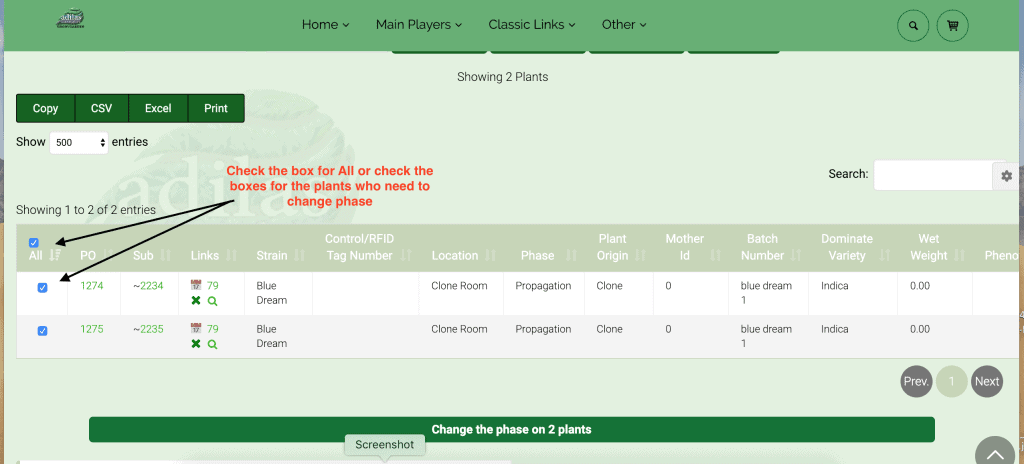 Scroll to the bottom of the page and fill in the fields below. ** If you aren't connected to METRC then you won't have a field for "Starting Tag."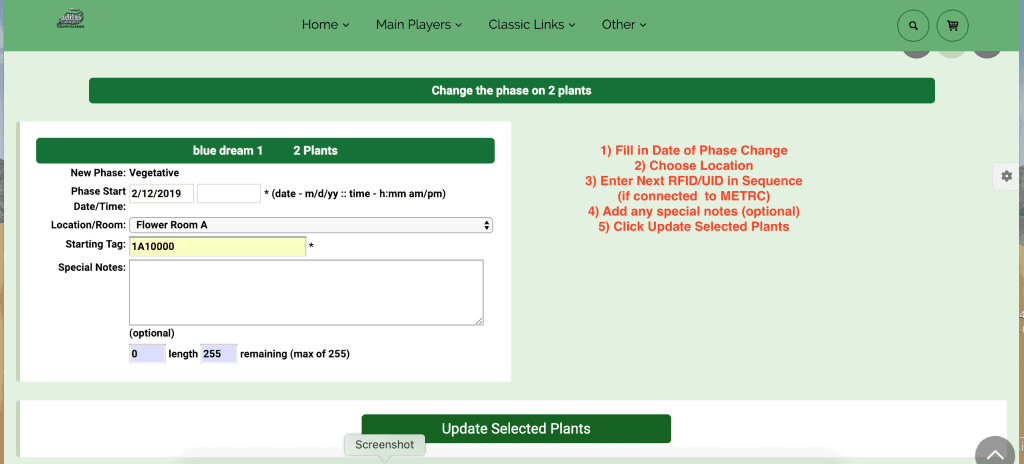 Here is a short video that demonstrates changing phases.
Now for Moving Plants….
Moving plants follows the same steps as changing the phases EXCEPT instead of clicking on the phase link, you will click on the move link. This still happens from the cultivation homepage from the strain you wish to move.
Select the plants you wish to move, and fill in the fields at the bottom of the page.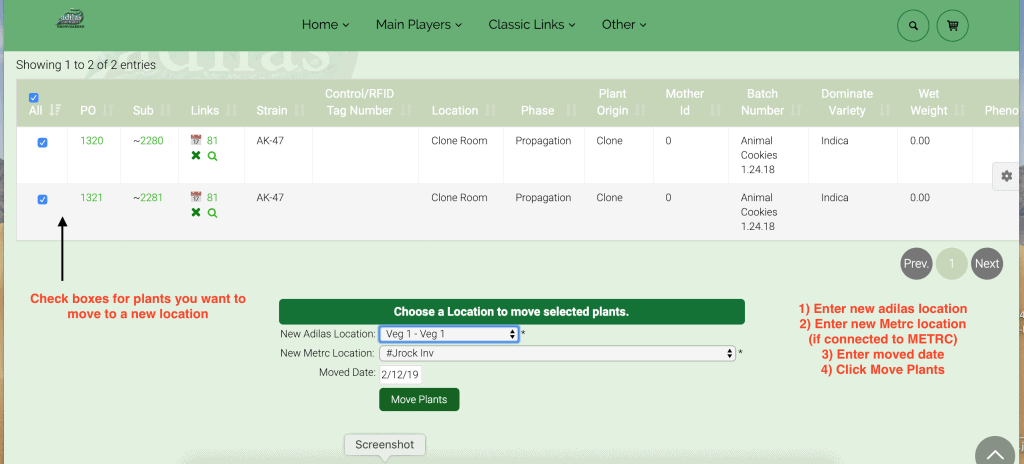 Then your plants will be in their new location.
As always, please feel free to reach out to your consultant, technical support at 719-966-7102, or email support@adilas.biz if you have any questions, concerns, or suggestions.