Multiple payment types exist and consumers use these daily. The main types include cash, debit cards, credit cards, and reward programs.
Check out how adilas has made things a little easier on you 🙂
Allowing you to set what types of payments that your company will use, and hide the ones you will not. We have given you the option to pick and choose company wide, from the Corp Wide Settings. Here's how:
From your links at the top, choose "Classic Links": "System Management": "Manage Corp Info and Permissions", or from the Classic Homepage choose the System Management Dropdown, and select "Manage Corp Info and Permissions".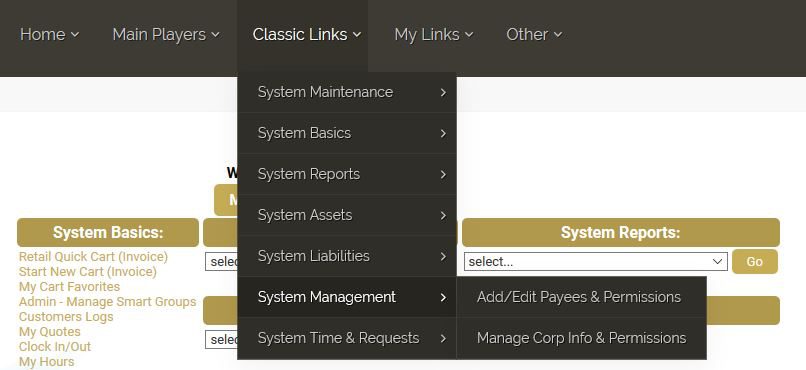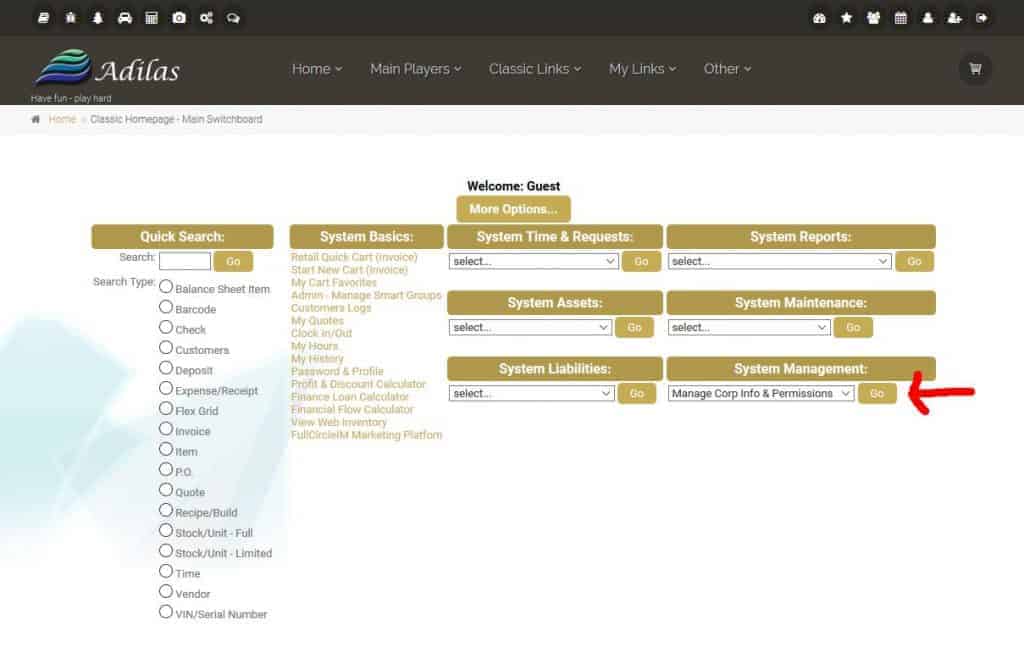 From here, you will select "More Options", then "Select Money Types". There, you will choose how each type may or may not be used within your corporation. After selecting each option needed, "Click to Submit Selections".

As always, please feel free to reach out to your consultant, Technical Support at 719-966-7102, or email support@adilas.biz if you have any questions, concerns, or suggestions. We love to hear your feedback on our new updates, please keep them coming!