Parent Attributes – Dynamic Naming, Unlimited Categories and 1000's of Icons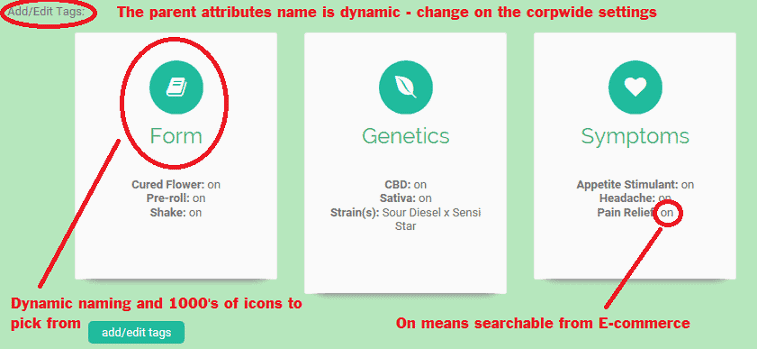 Available from the Inventory Homepage and other options.
Also available when you edit a Parent.
There are links that add or edit attributes.
This functionality allows searching by attributes on the e-commerce and the POS.
Drop downs, Select boxes, Text fields, et cetera can be added. Limit by Categories, Colors and Icons can be selected.
When you select a check box, this value is available for searching.
These cards are visible under the parents with the category selected.
There are 1000's of Icons to choose from.
Colors are controlled within the Snow Owl settings.
Dynamically name the Parent attributes in the Corpwide settings.