Metrc – Manifests

Transfers/Manifests available.
From the Metrc API Home, click on transfers.
Metrc/Adilas – Transfers Update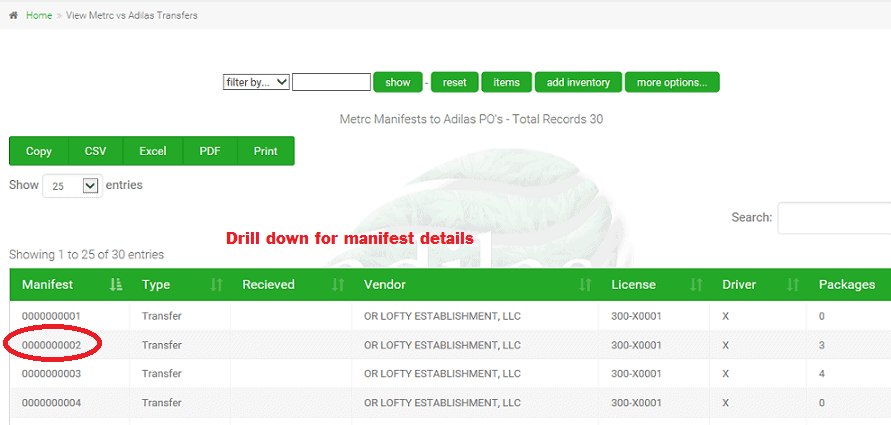 Click on the Manifest number to see details of all packages.
Manifest number is auto populated on Adilas PO as new inventory is added.
Please let us know if there is additional information you would like on this report.