Metrc – Update Inventory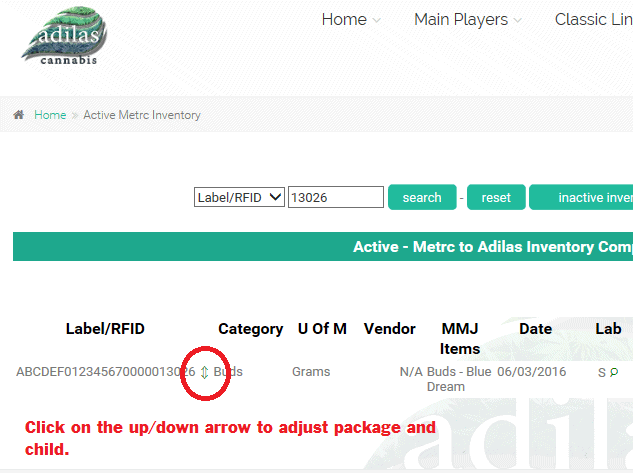 Adjust Inventory.
From the Metrc Inventory Comparison, click on the icon.
Updates both Metrc and Adilas.
Note:

In Colorado, submit sales via the API prior to viewing the inventory comparison.
Metrc/Adilas Inventory Update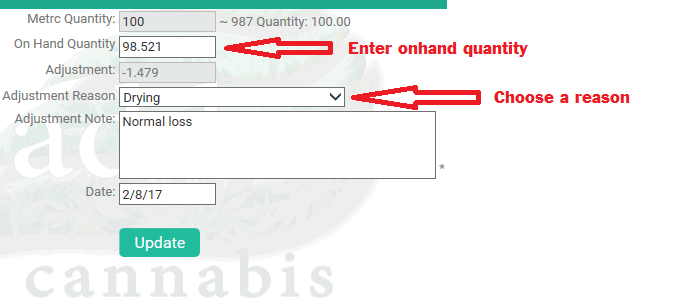 Displays both package and child current quantity.
Add or scale in the onhand quantity.
Shows the adjustment quantity that will be submitted.
Select a reason.
Add a note and Update.