Now you can choose what fields show up in a part search and a part export. Please note that the word 'part' is dynamic and may be named 'item' or 'mj item' or 'inventory item' in your system. It is the generic term for inventory.
From any page in adilas, click on the magnifying glass and choose parts/items/mj items/inventory items(your corp's dynamic name) from the dropdown list. In this demo corp, the word for 'parts' is 'items.' Type 'adv' (for advanced) in the field and click on 'go.'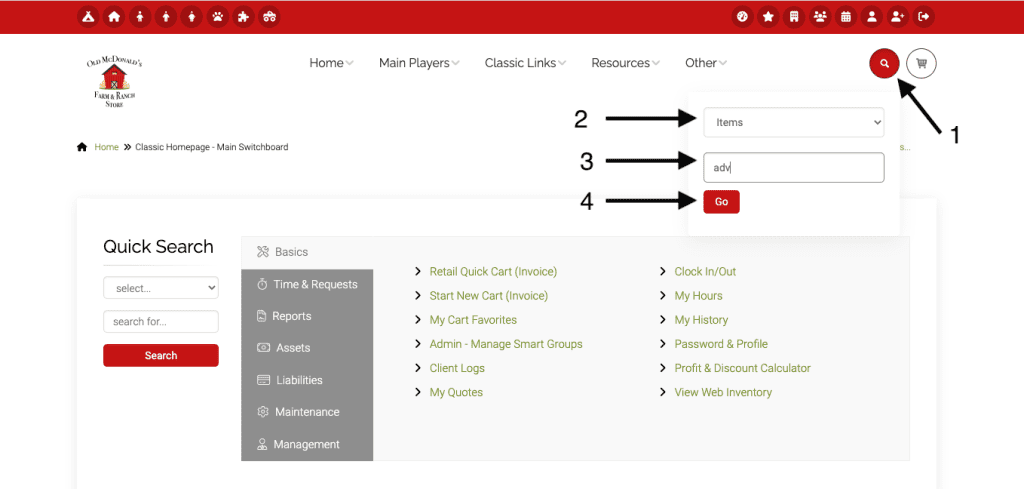 This search takes you directly to the advanced part search. Click on the ? on the right side of the page to access the page specific settings.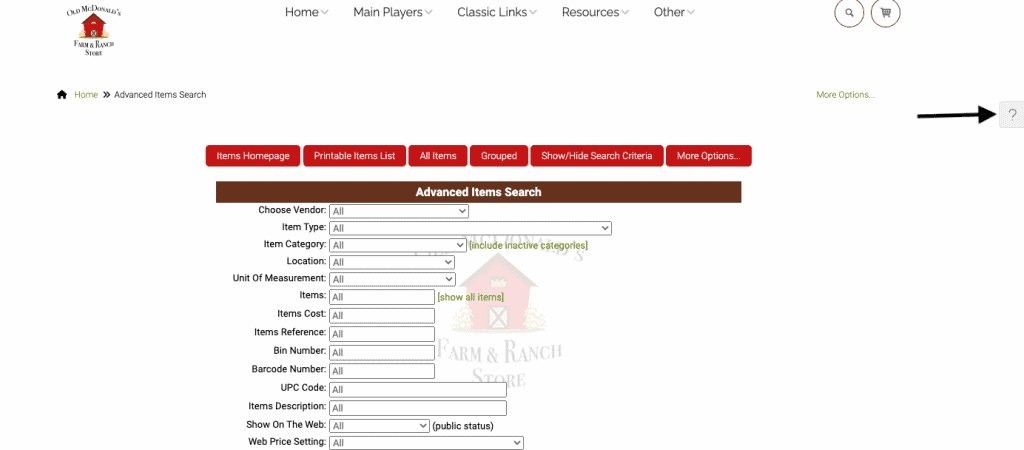 Click on the button for settings. Then click on the link for Advanced Item Report/Export Layout Settings.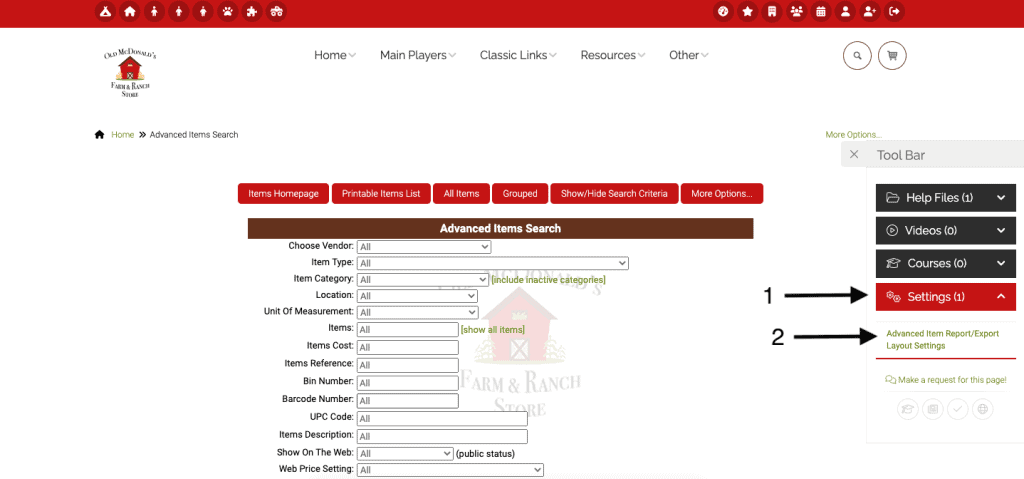 You can choose a filter for how you view sub inventory (include open, include disabled, include closed). If you uncheck, those subs will not be included in your report. Once you have made your selections or deselected boxes, you must scroll down to the bottom and click submit in order for the settings to be activated.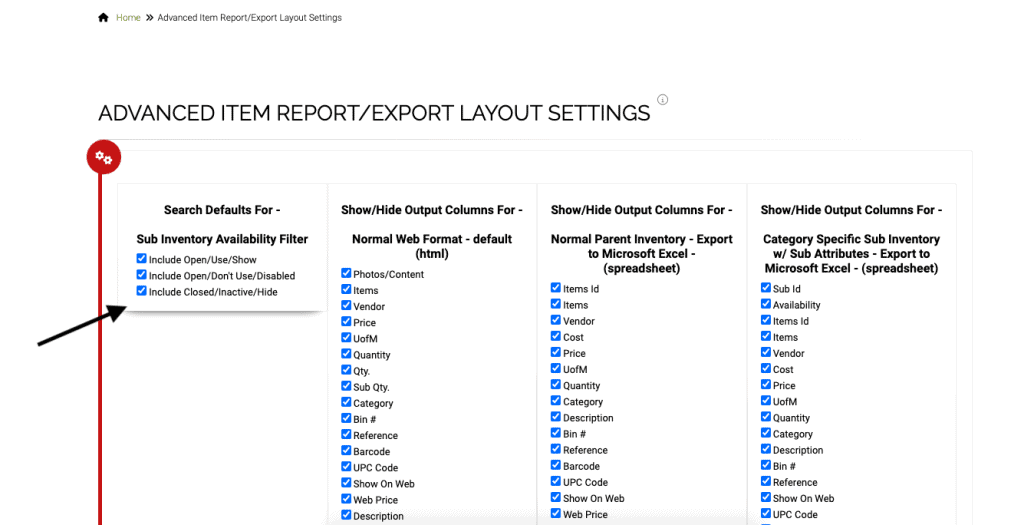 You can also set what shows up both in html searches and in the exports. All boxes are checked by default. Uncheck any boxes for data you do not wish to see in the particular reports (normal web format, normal parent inventory-export to excel, category specific sub inventory with sub attributes-export to excel, and general sub inventory without sub attributes-export to excel).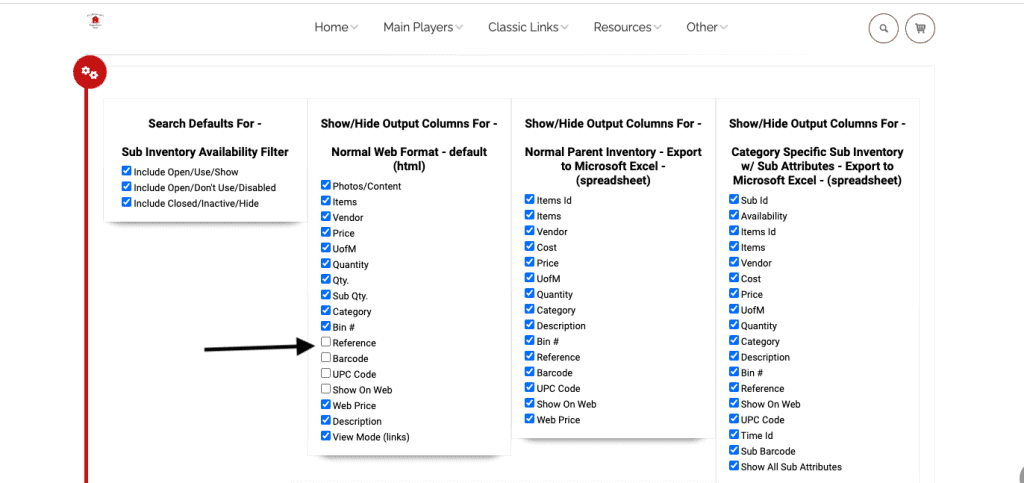 Once you click submit, the settings are in place for all future searches, unless you choose to change them. As shown above, reference, barcode, upc code and show on web were deselected for the web format report. In the following screenshot, those data points are not included in the report.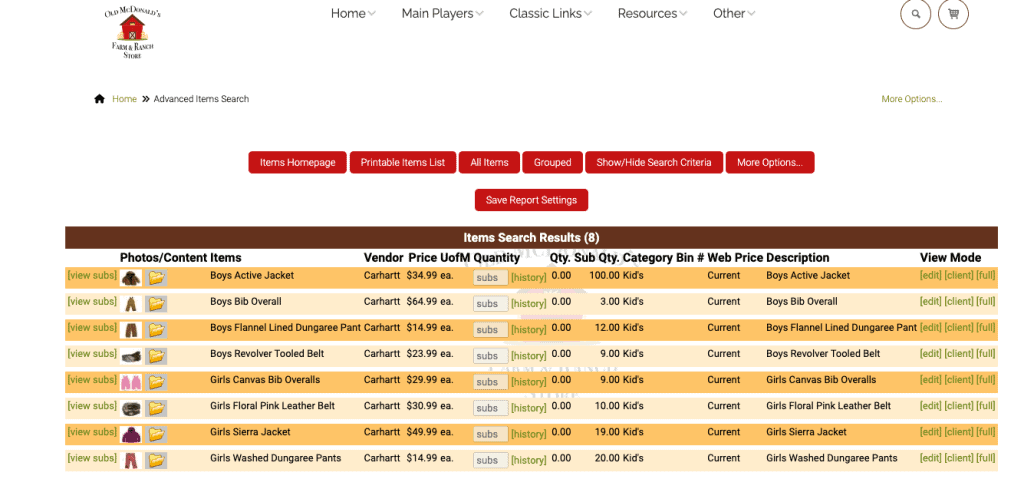 To add them back in, simply return to the settings (see directions above) and check the boxes.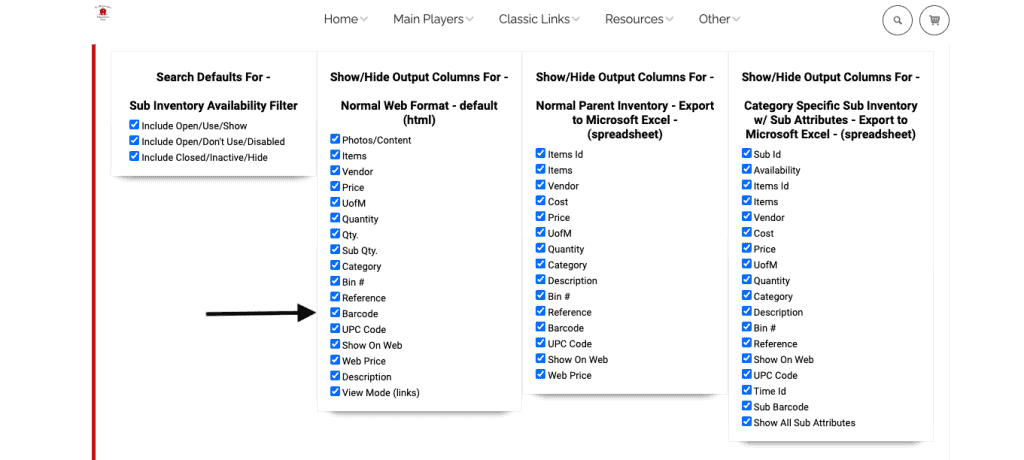 Now when the same normal web report is run again, those data fields are included.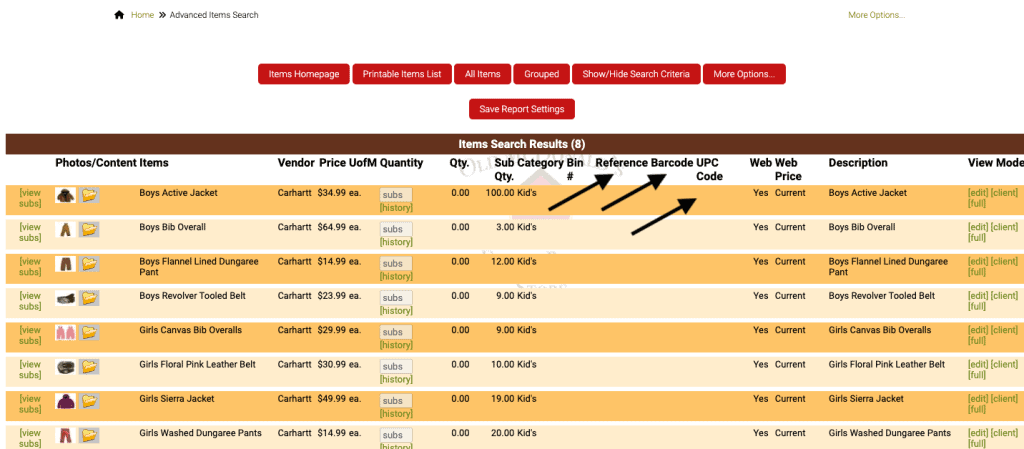 The settings function the same for the exports. Uncheck whatever fields you don't want to include in your export. Don't forget to click submit after each edit to settings.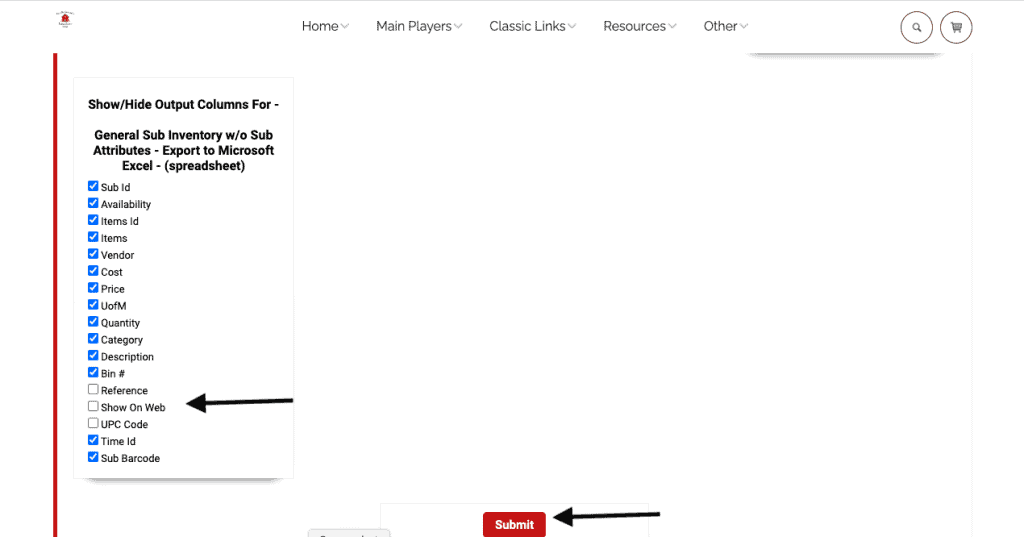 Now the general sub inventory without sub attributes export will exclude the three fields deselected above.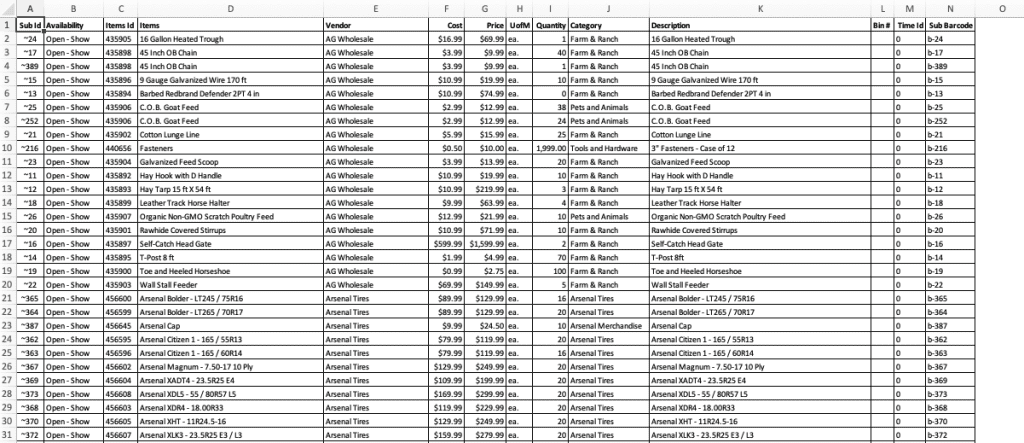 Now we will add the fields back in by checking the boxes.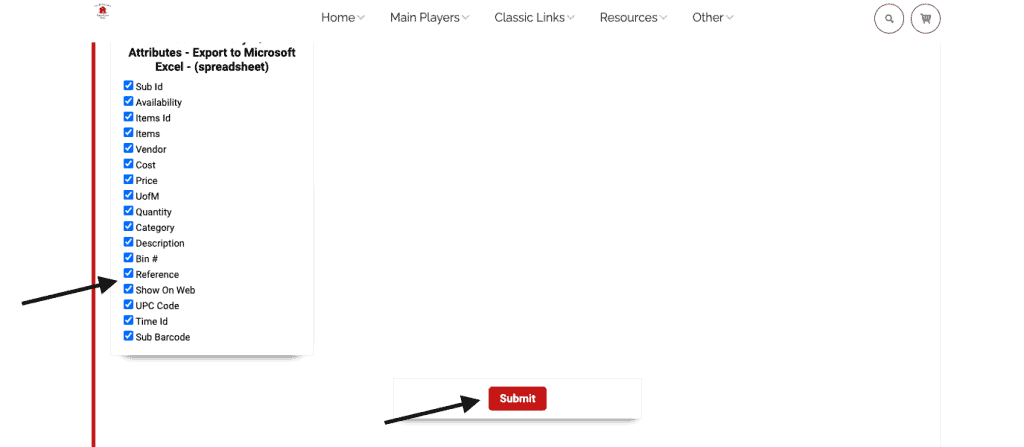 As you can see below, the fields have been added back into the export.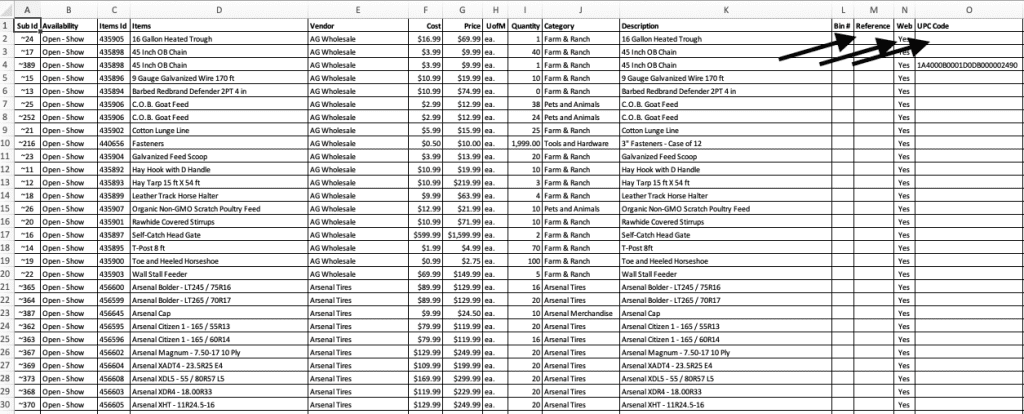 As always, please feel free to reach out to technical support at 720-740-3076, or email support@adilas.biz if you have any questions, concerns, or suggestions.