Using Parent Attributes (also known as Parent Tags), users can create tiered pricing for pre-packaged cannabis to be sold through the Adilas e-commerce platform.
Navigate to the Items Homepage and click on more options.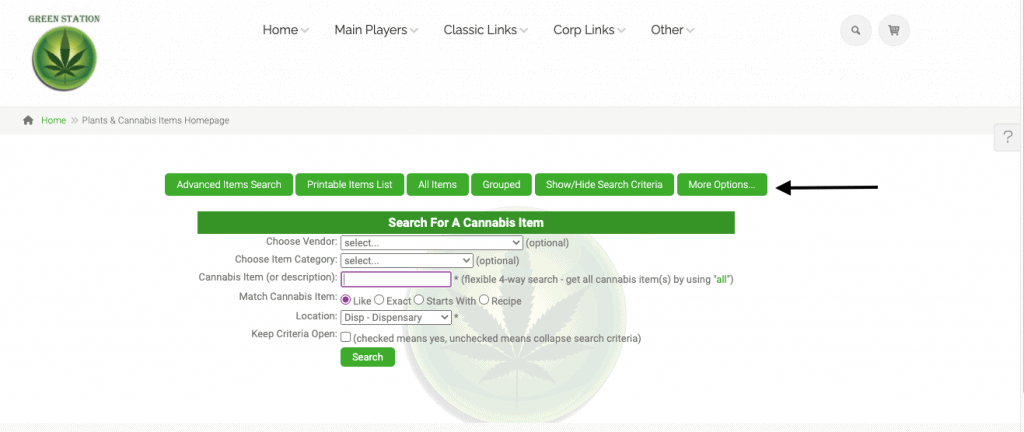 Select "Add/Edit Parent Attribute Categories"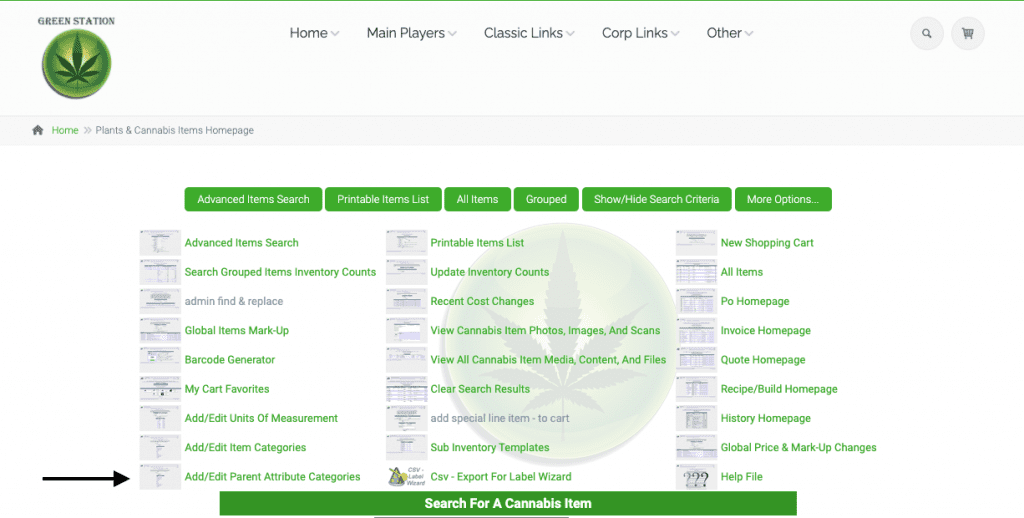 Select "Add New Parent Attribute Category"

The name of this category must be labeled as "Tiered Pricing". If you would like this pricing to be available on your e-commerce, select "Show On Web". You can also assign specific Category List(s), Color, and Icon variables as well. To set the pricing, be sure to navigate to the "Parent Attribute Numeric Entries" section.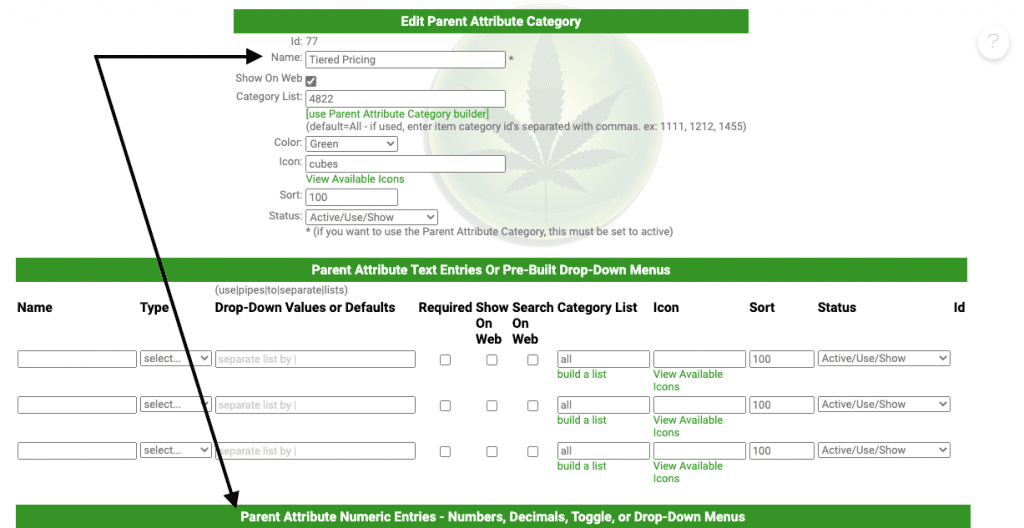 Under the "Parent Attribute Numeric Entries" section, enter your Parent Attribute Name. In this example, we have Emerald and Gold level pricing.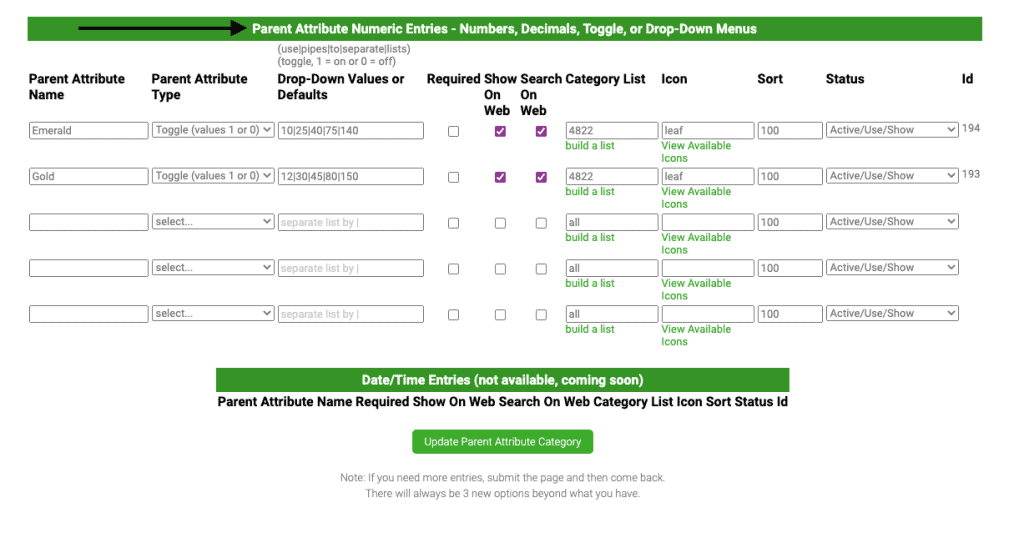 Under the Parent Attribute Type, select "Toggle". In the Drop-Down Values field, type your various levels of pricing using a pipe (verticle line on keyboard) to separate the list (IE: 10|25|40|75|150)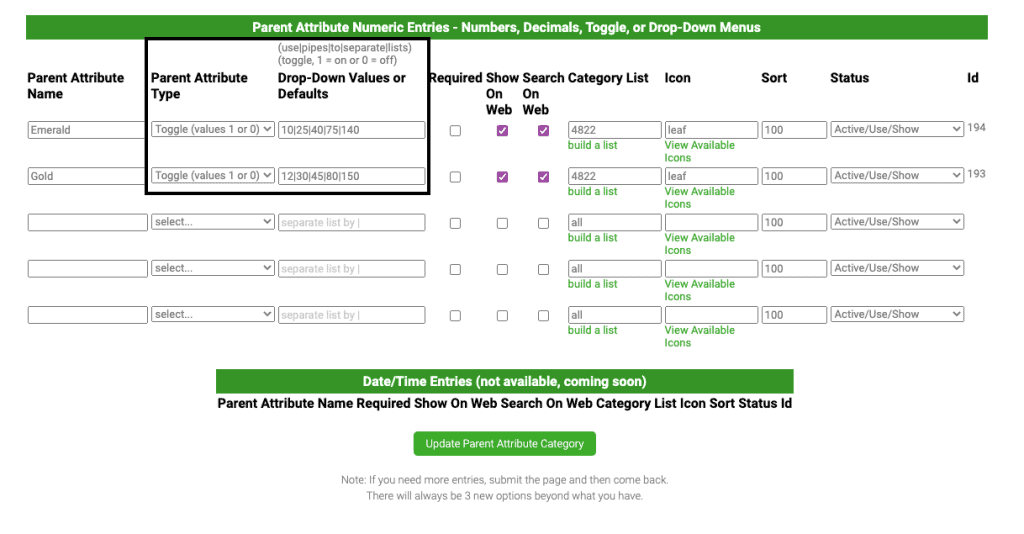 Select "Show on Web" and "Search on Web" e-commerce functionality, and designate specific Category Lists and Icons. Make sure the status is set to "Active/Use/Show". Then select "Update Parent Attribute Category".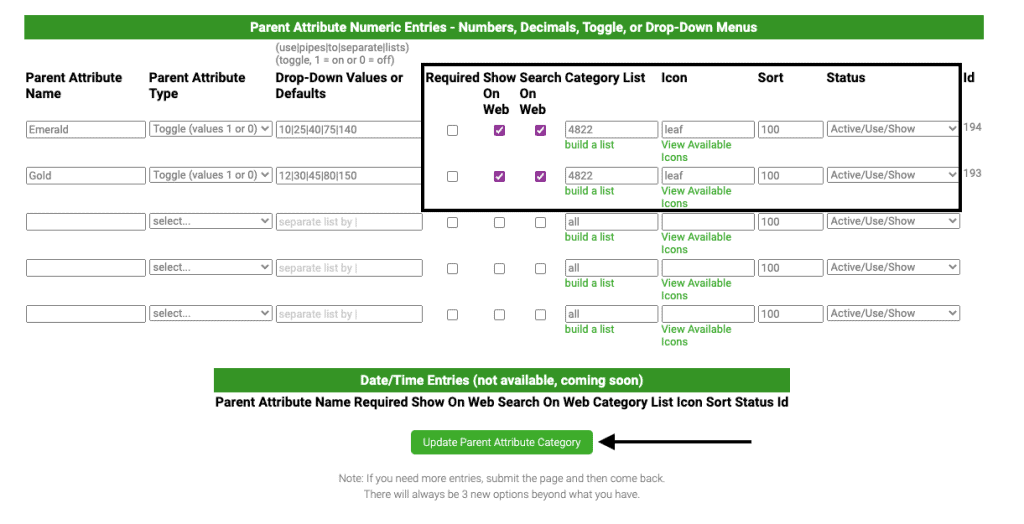 To assign tiered pricing to your items, search for the desired parent item and select "Edit"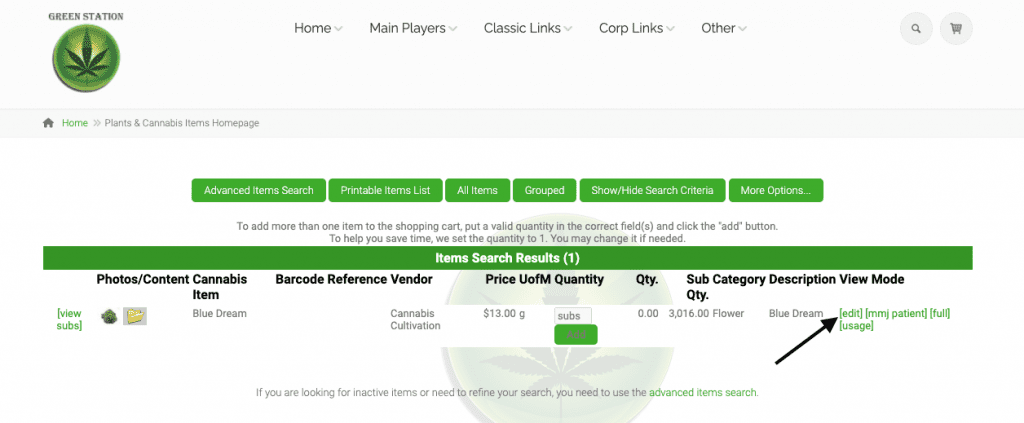 Select the "Parent Attributes" tab. Then select "Add/Edit Parent Attributes".
Select the applicable tier for the item, and then select "Submit Changes".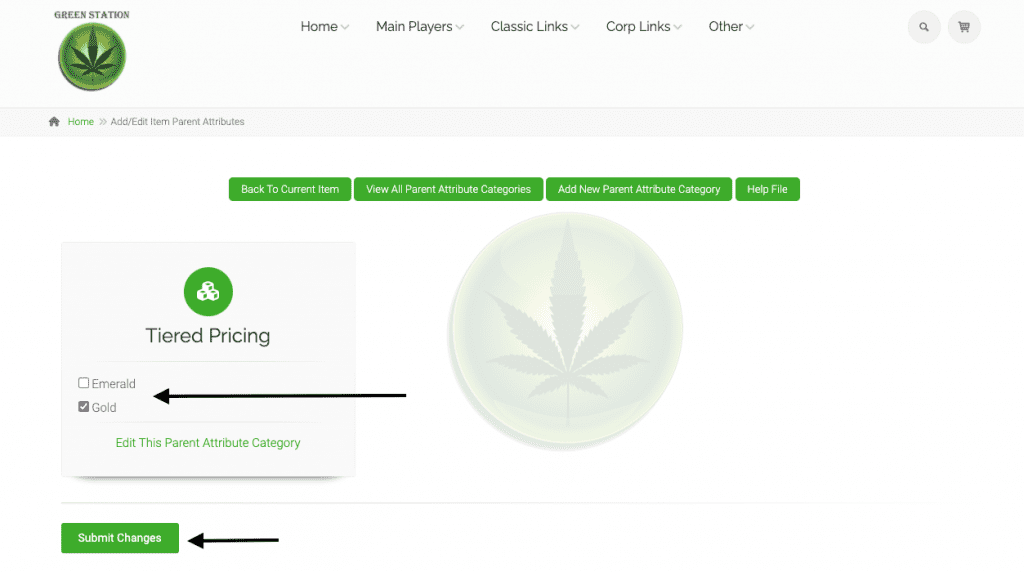 Navigate to your e-Commerce, and select the Category for your tiered pricing.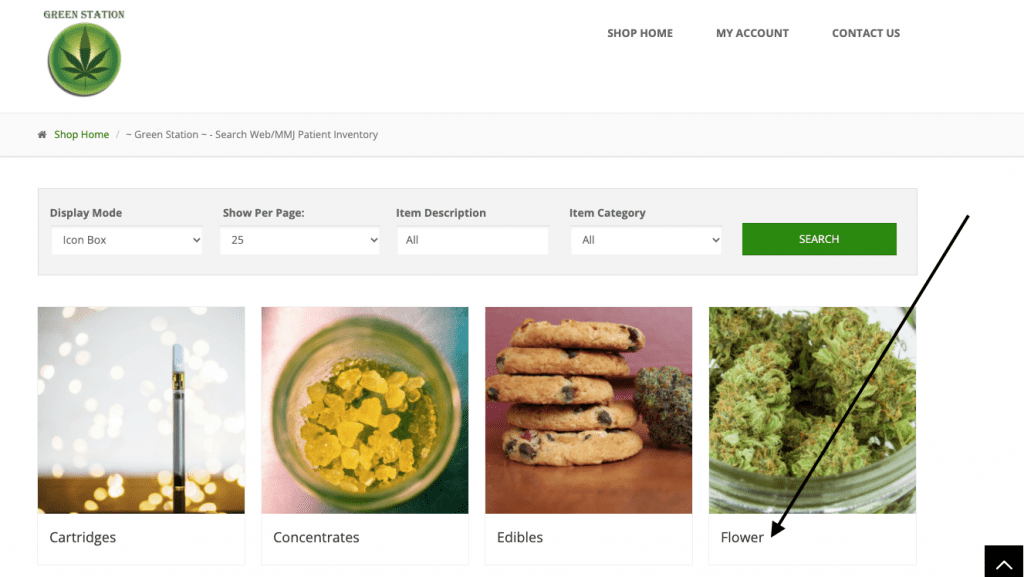 Within the specific category, you are then able to select the Tier and click "Submit" to filter your search criteria based on the Tiered Pricing attributes. In order to see the tiered pricing on the item, select "See Options".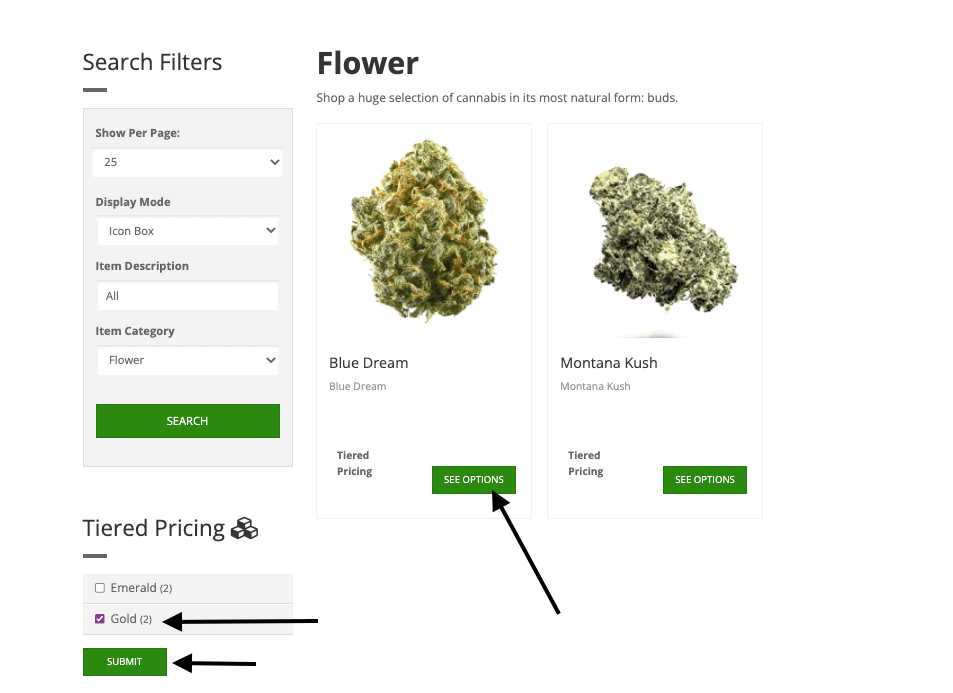 You are then able to Add Items to the cart based on the tiered pricing.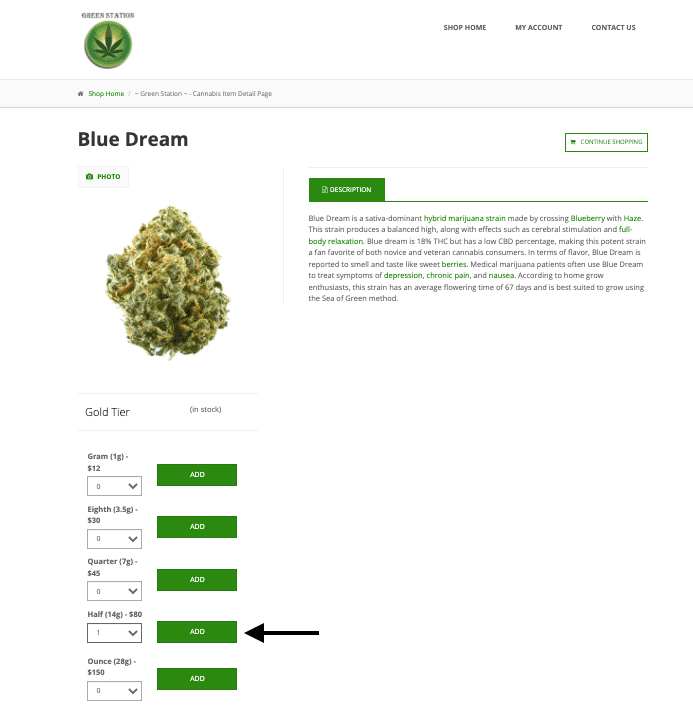 If you do not sell certain packages or run out of packages, you can disable or "hide" the package option by typing "0" in place of the price. Example: You do not have any Quarter (7g) packages weighed out or are sold out for the Gold Tier, type |0| in place of the |45| in the Drop-Down Value field for that attribute.

Within e-Commerce, you will now see that Quarter (7g) is not an available shopping option.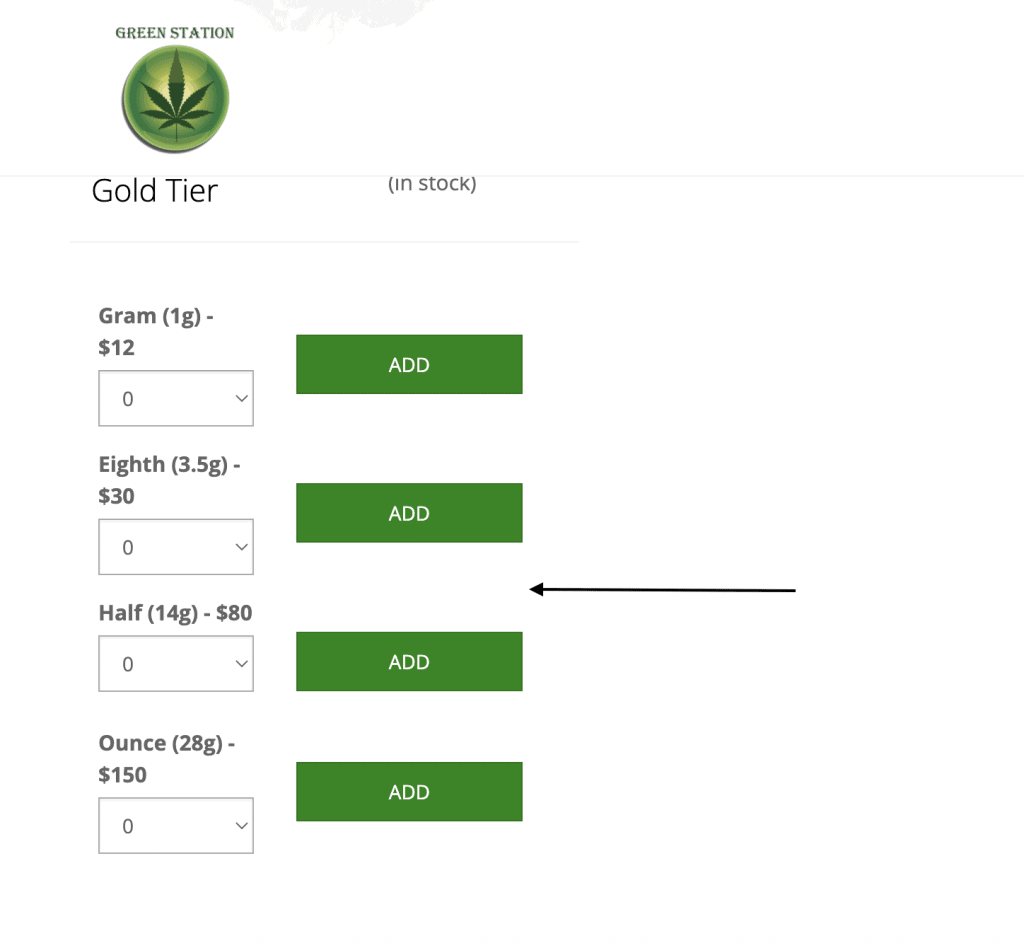 As always, if you have any questions or concerns, please call us at 720-740-3076 or email us at support@adilas.biz