As we close out the year 2020, Adilas would like to take this time to listen to our customers and receive feedback about our software and how it pertains to your business. We would greatly appreciate it if you would take a moment to complete this brief, 10 question survey.
To say "Thank You" for submitting this survey, you will automatically be entered to win a $100 E-GIFT CARD!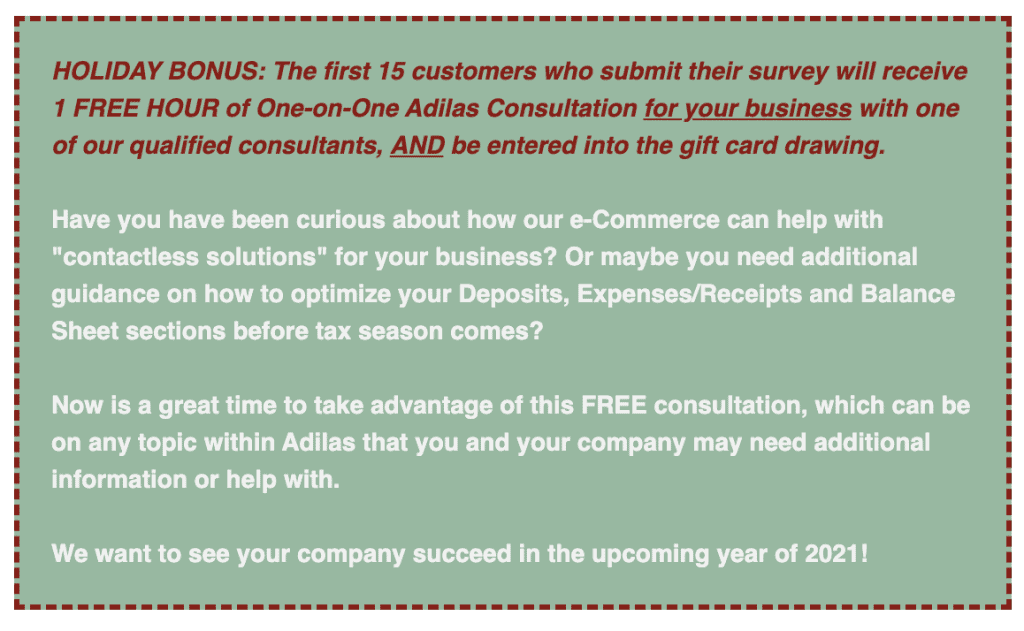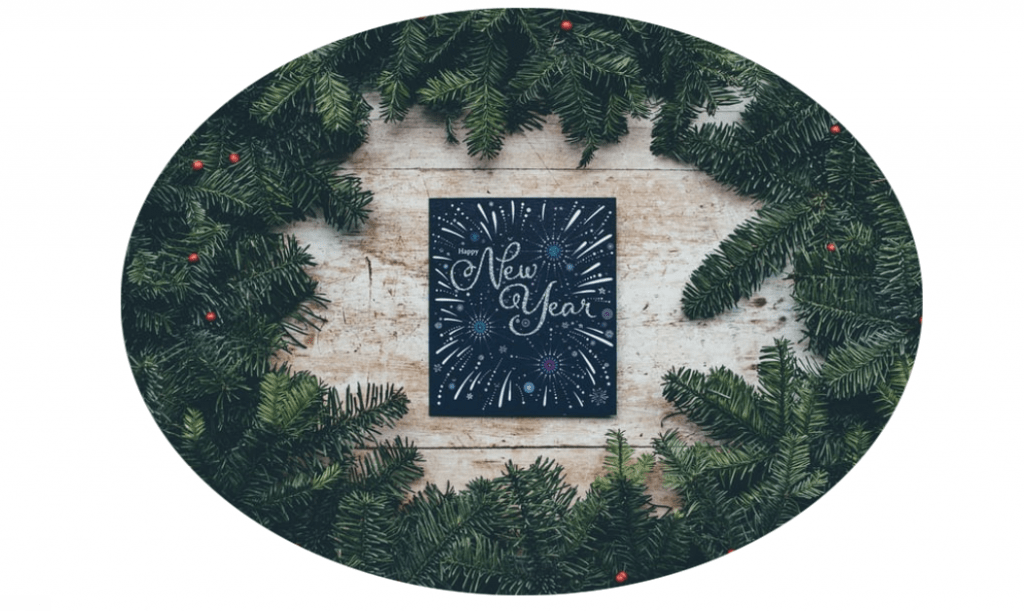 **To qualify for entry, all submissions must be received by Friday, December 18th, 2020 by 11:59 pm MST. We will announce the winners on Monday, December 21st, 2020 by 11:59 pm MST.
****The winner of the $100 gift card will be able to choose from a selection of companies that offer e-gift cards, such as Best Buy, OfficeMax/Depot, Amazon, Home Depot, OR Vanilla Visa Gift Card (great to help "Shop Small" this holiday season!)
******Limit 1 entry per person. Limit 1 FREE HOUR of One-on-One Adilas Consultation per Corporation.
We appreciate your feedback and look forward to receiving your responses!
Happy Holidays from the Adilas Team!
CUSTOMER SURVEY
This form is closed for further submissions.