The Production functionality in adilas is up and running, with additions being added frequently. Here is a general overview of its current abilities.
**These steps assume that you have already created your vendor, categories, and initial Basic Live PO with items that you will be manufacturing with, as well as all finished product items.
From the Production Homepage, click on the link to "Extract" from the item you wish to use for extraction.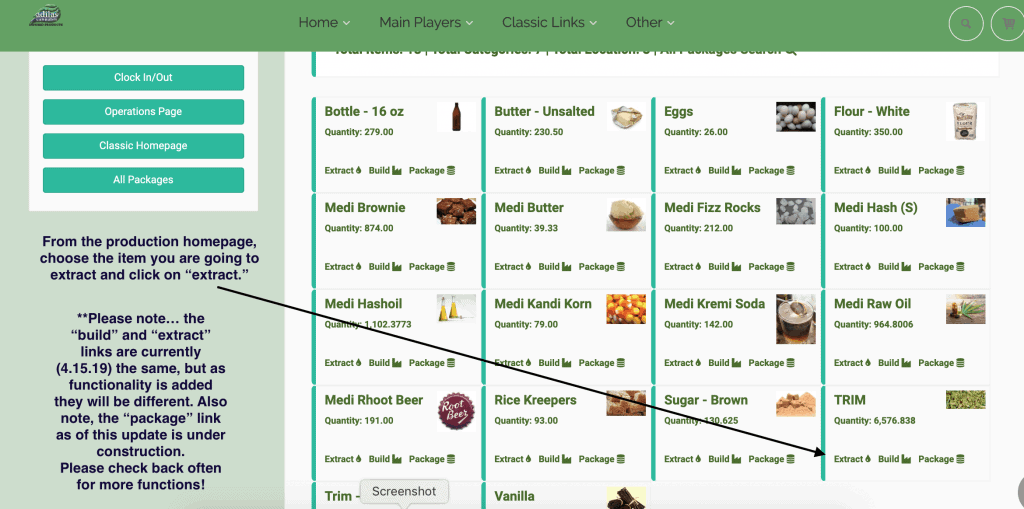 Add the quantity of grams to the field next to the trim package batch you are using for extraction.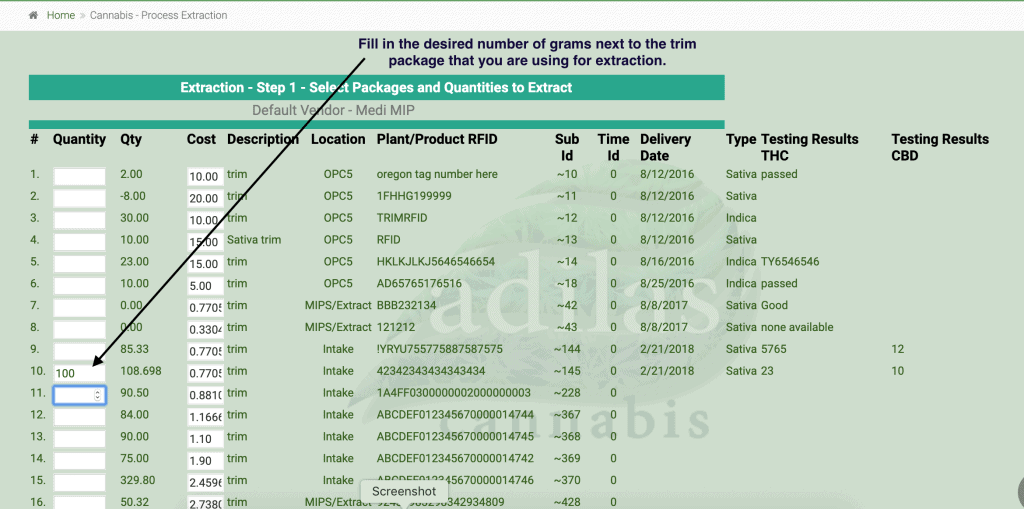 Next fill in all fields with extraction data.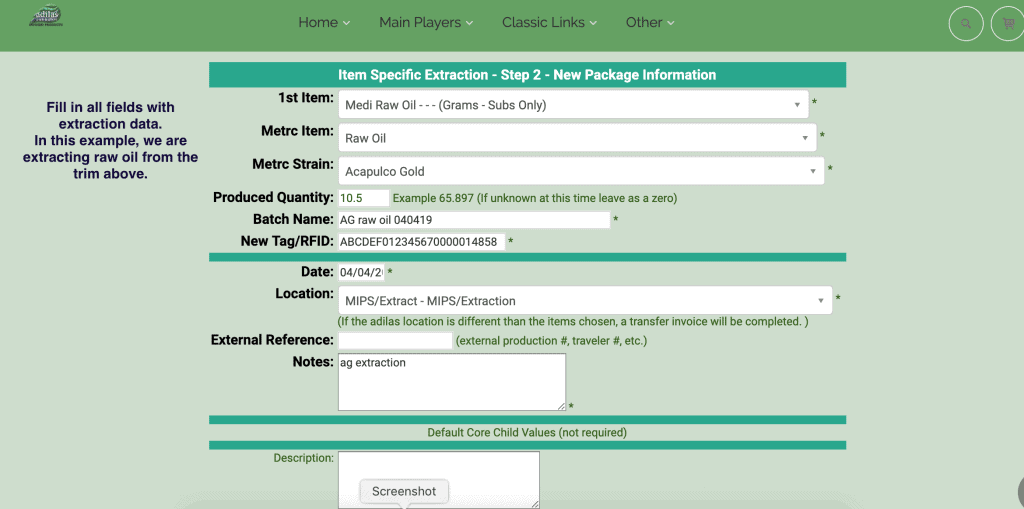 Now you will see you have completed your extraction- from trim to raw oil.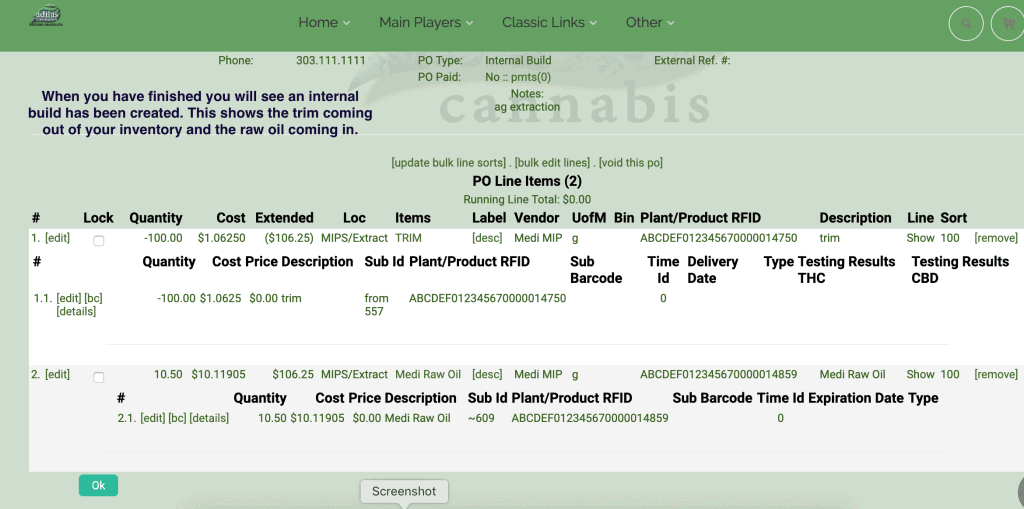 You can also use the Categories tab on the Production Homepage, if you need to produce an item from more than one parent item. Once you switch to Category view, you will follow the same steps as you did using the Item tab.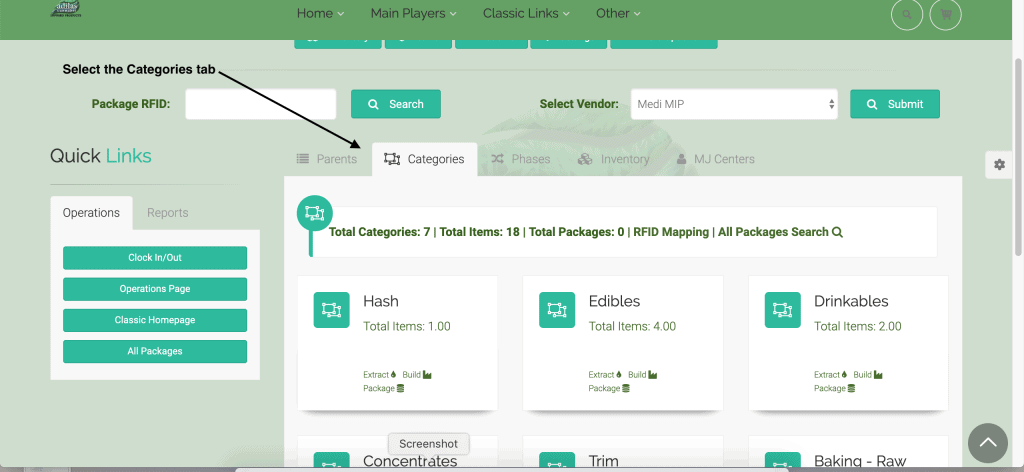 Add quantity to each item you need to use for production.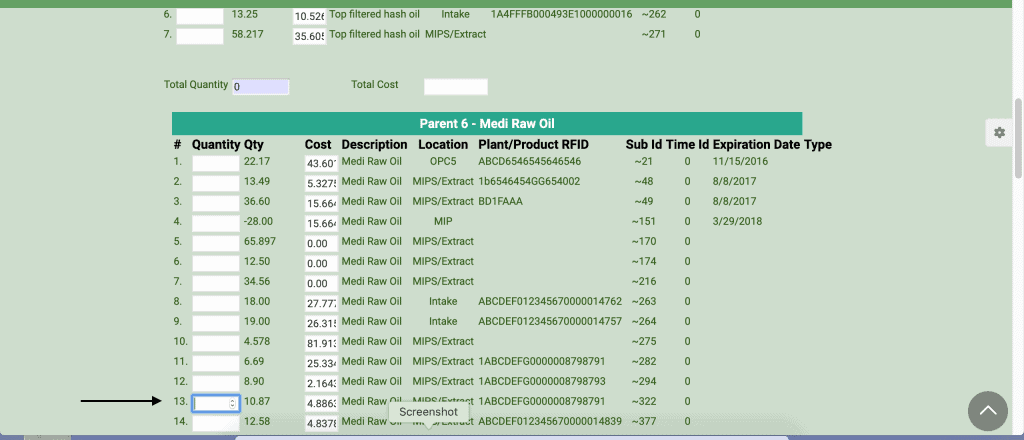 Enter production information in the fields below.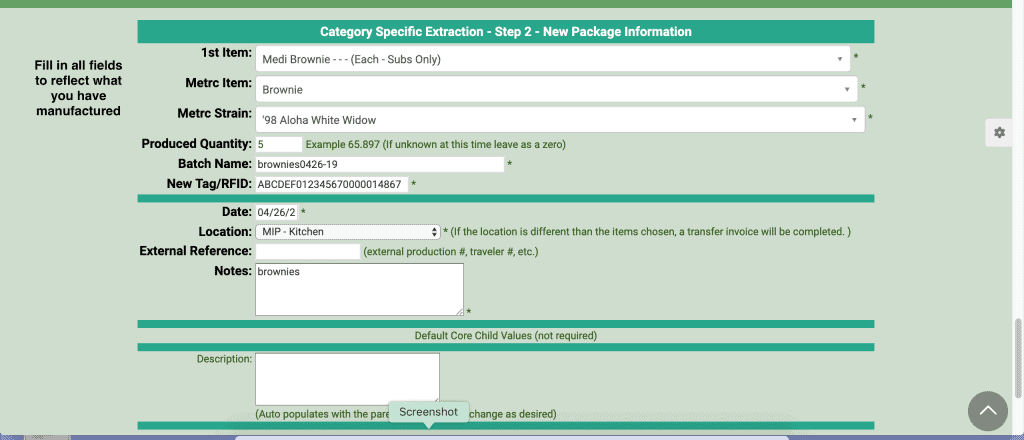 Your new internal build PO reflects your production process.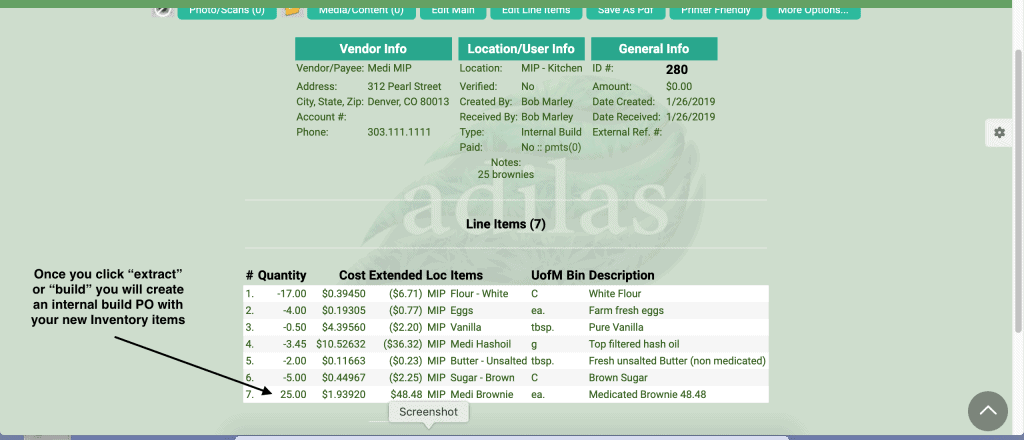 One new feature you may have noticed… you may now manufacture under another vendor's name. This works well for branding. Just choose the vendor from the drop down list on the Production Homepage.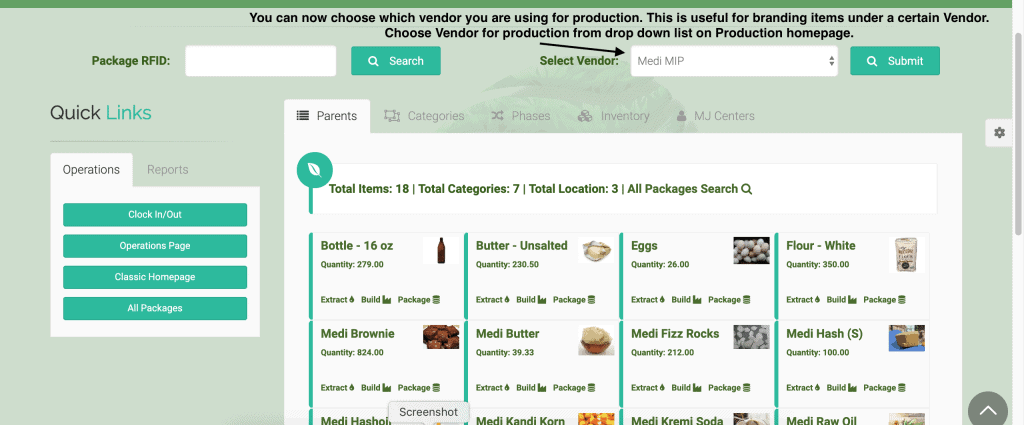 Once you choose the Vendor and click on Submit, only their items will show up on the page.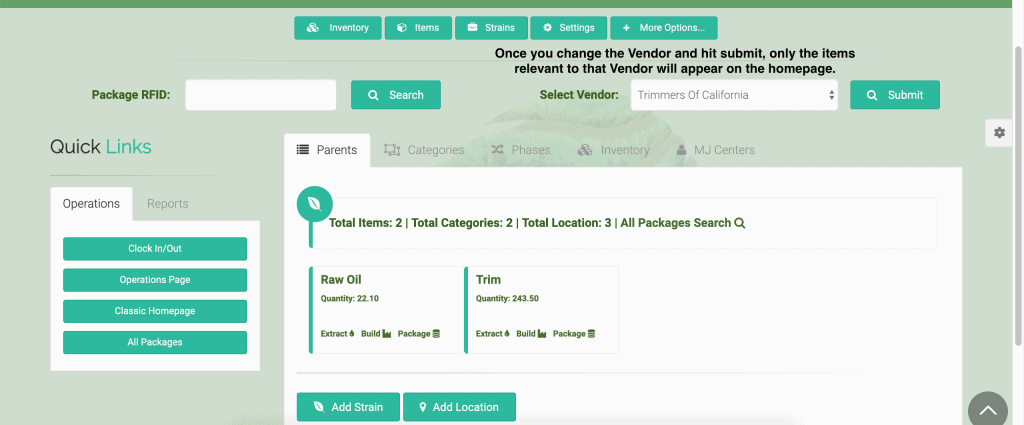 Now you are ready to start your production for this Vendor.
As always, please feel free to reach out to your consultant, Technical Support at 719-966-7102, or email support@adilas.biz if you have any questions, concerns, or suggestions.