This is a feature that can help you collect receivables more quickly. Please note that your corp has to have online bill pay turned on (this is done in the admin corp-wide setting) and must have a valid merchant processing account (be able to accept credit cards). Once these things match up, the new link will appear.
Navigate to the Receivables homepage to view any customers who have outstanding balances. To the right of their name, click on the "log" link to access their information.


You can use this link to quickly make a payment towards a customer's account. You may also email this link to a customer so they can pay online. Simply copy and paste the link into an email. When your customer clicks on it, they will automatically be logged in and directed to the screen below to make a quick and easy payment online.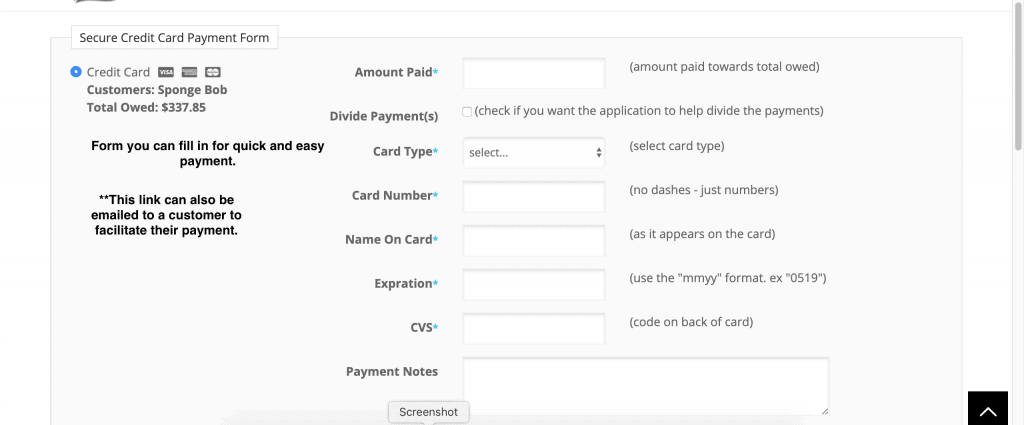 As always, please feel free to reach out to your consultant, Technical Support at 719-966-7102, or email support@adilas.biz if you have any questions, concerns, or suggestions.