To access this dashboard, click on the reports link and then go to the reports homepage.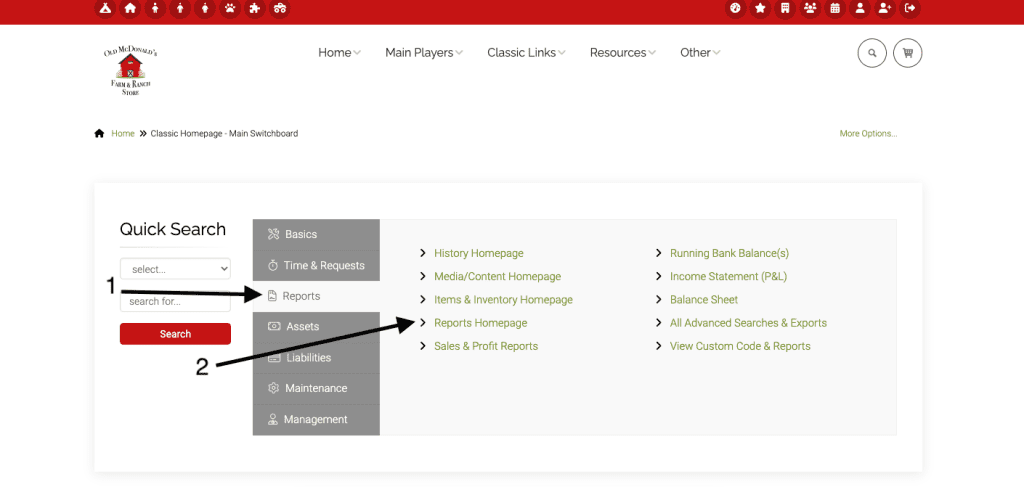 Then click on KPI report under the invoice column.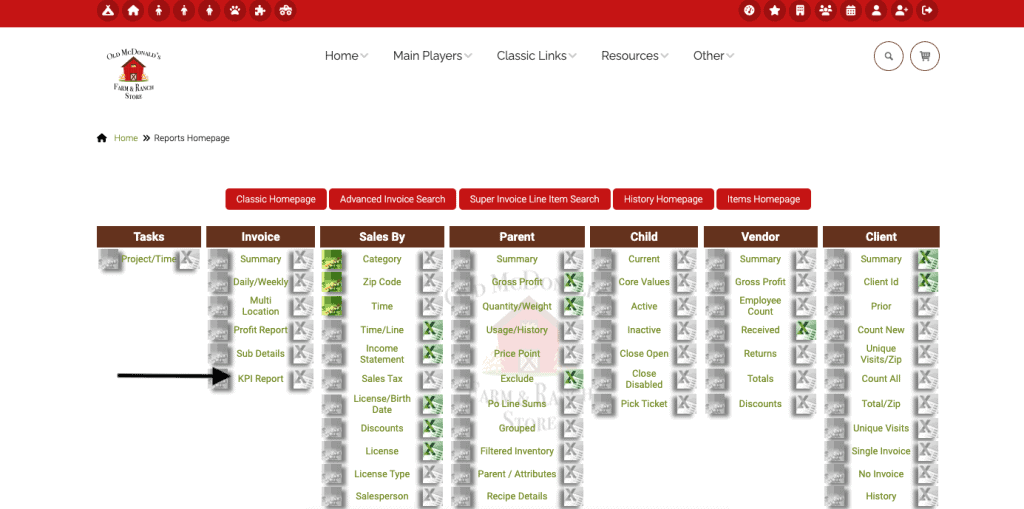 You will see a snapshot of the current date. You may also search for a different date.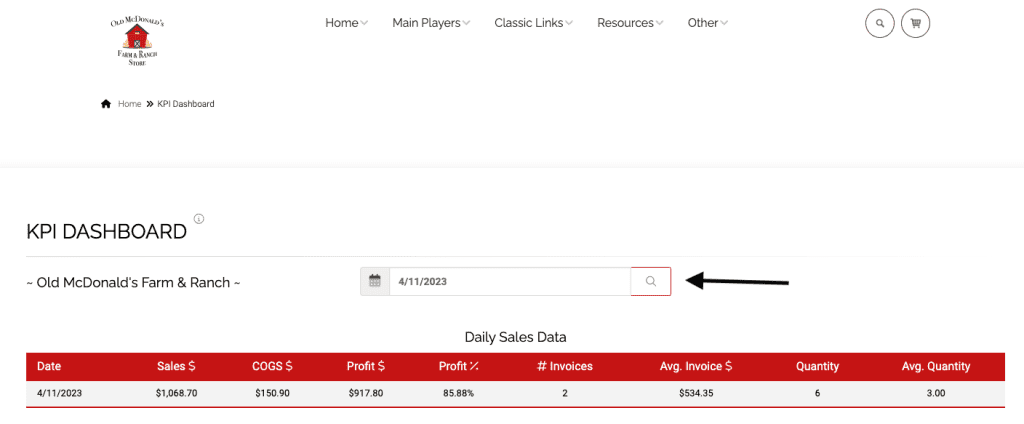 If you are using the Dispensary home Med or Dispensary home Rec as your sales interface, you may also add this as a link to your homepage. From either of these two pages, click on the question mark on the right side of the page to access the page specific settings.
**Access to this page requires a high level permission (id=176) so you may need to add this permission in order to reach this page. Once this is set, it will show for all users, so it isn't necessary for everyone to set this.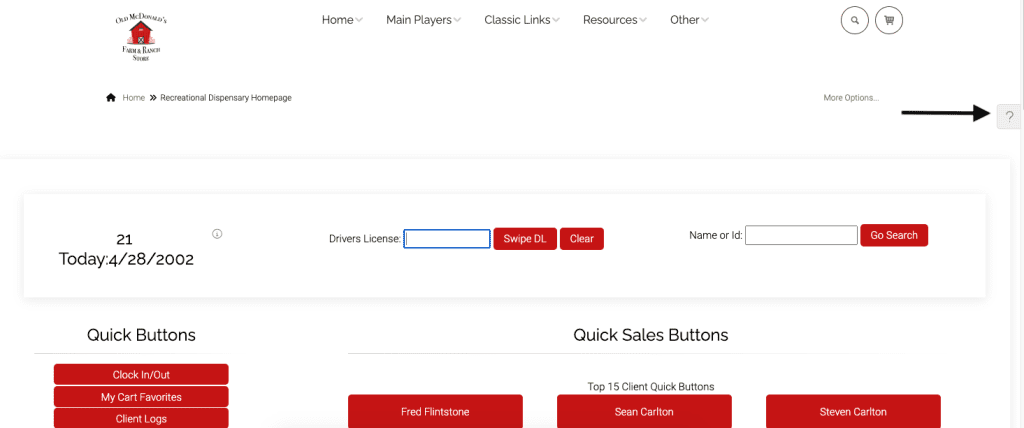 Click on settings, and then click on dispensary homepage settings.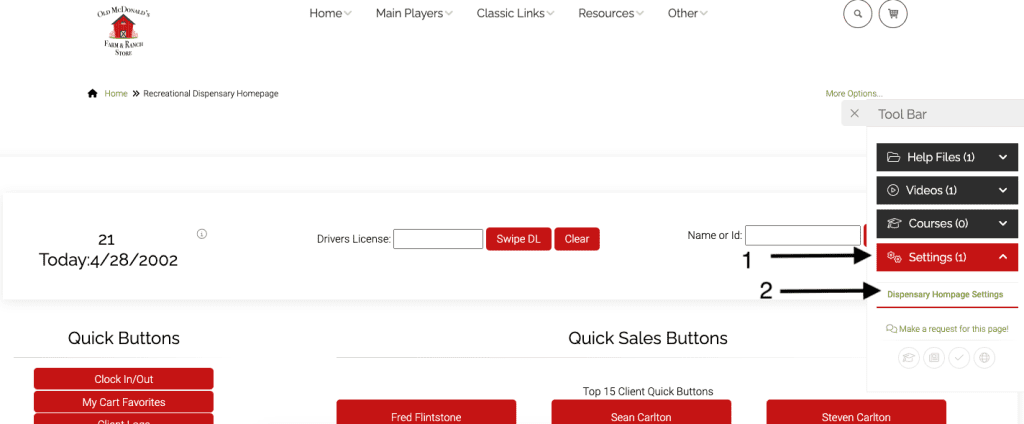 Select the show KPI link and click submit at the bottom of the page.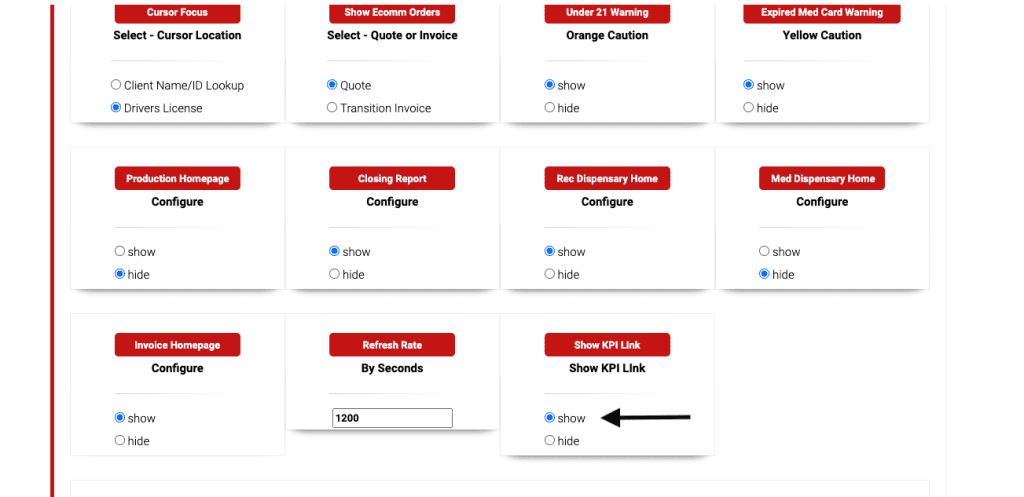 Now click on your logo and you will see the link for the KPI dashboard at the bottom of the quick buttons on the left side.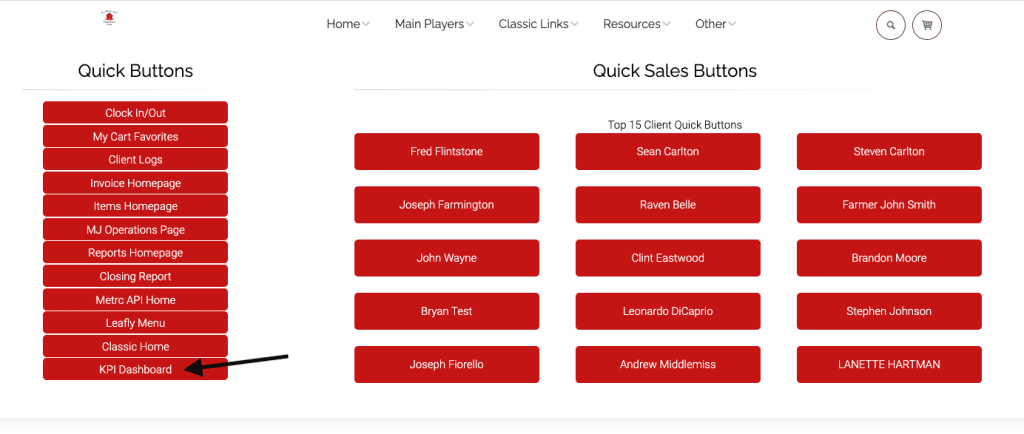 As always, please feel free to reach out to your consultant, Technical Support at 719-966-7102, or email support@adilas.biz if you have any questions, concerns, or suggestions.