Now you can view your invoice due date and credit terms on your invoice. There are several settings that need to be configured in order to see this information on your invoices. From the classic homepage, click on management, then manage corp info and permissions.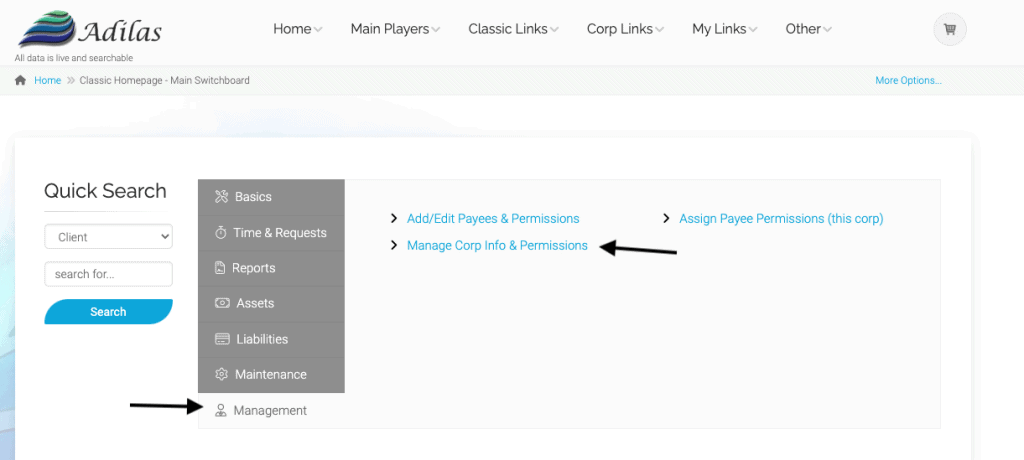 Click on corp-wide settings.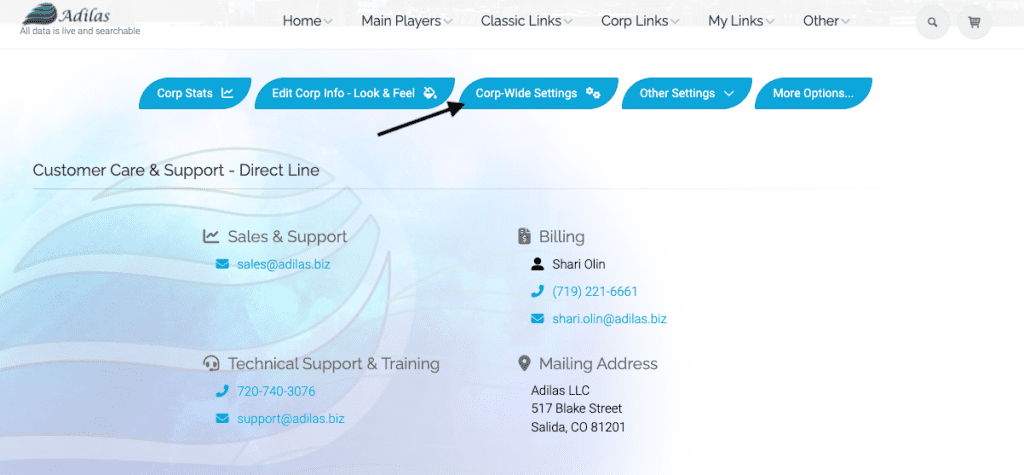 Then click on the navigation link on the right for invoice. Scroll down to #13: Invoice Due Date Settings.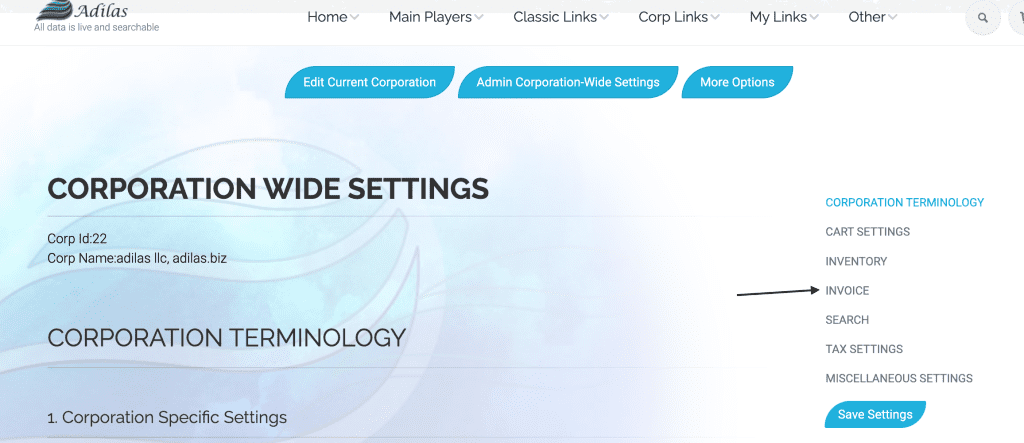 Check the box for 13.1 (Use Invoice Due Date). You can add a default value in the box, which will add that number of days to the date of the invoice and use that as the due date. Ex. If today is the 1st and you add the number 14 to the box, then it will add 14 days to today's invoice, so it would be due on the 15th.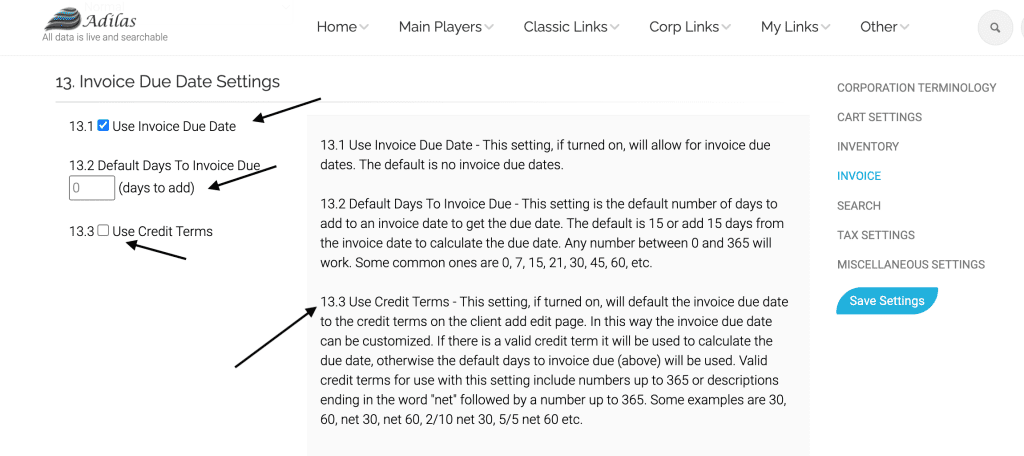 The other option is to keep it at 0 and check box 13.3 (Use Credit Terms). This will invoke the setting that correlates to each client/customer/patient in your business. The credit terms will be set by going to the client profile and clicking on edit, and adding a value to the field for credit terms. Please keep in mind that this field is dynamic and your corporation may have it named something different. In order for this field to be used to calculate a due date, this value must be a number or it can have the word 'net' in it. Please read the description in the corp-wide settings for more examples.
Just below this setting is one for surfacing the "Credit Terms" on the invoice. Should you wish to see these, check the box for 14.1 (Show Credit Terms). These settings can be used separately (they do not rely on one another to function).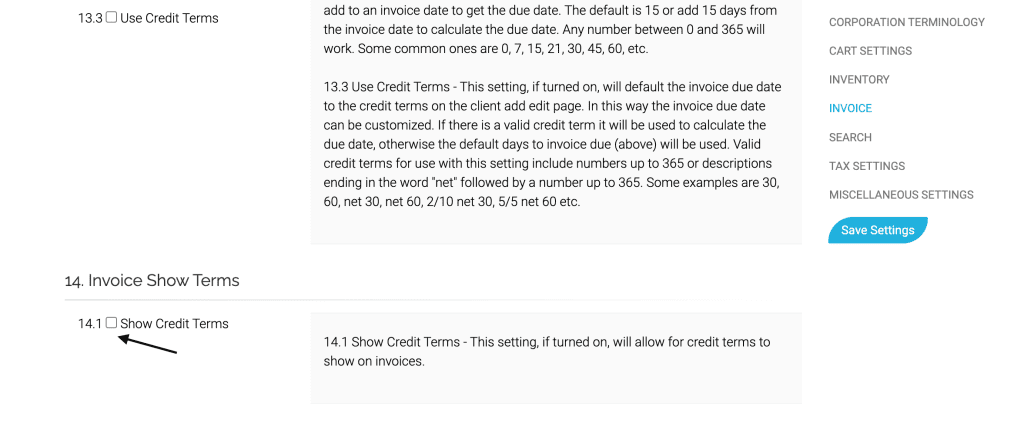 Once these settings are activated, you can open an existing invoice and see these data points.

As always, please feel free to reach out to technical support at 720-740-3076, or email support@adilas.biz if you have any questions, concerns, or suggestions.