There is a new look for the Working with Time page. When you click on an Element of Time that you have scheduled on your Elements of Time Homepage, the new layout will look similar to the screenshot below. This is completely based on how your time template is set up, so yours may differ from this example.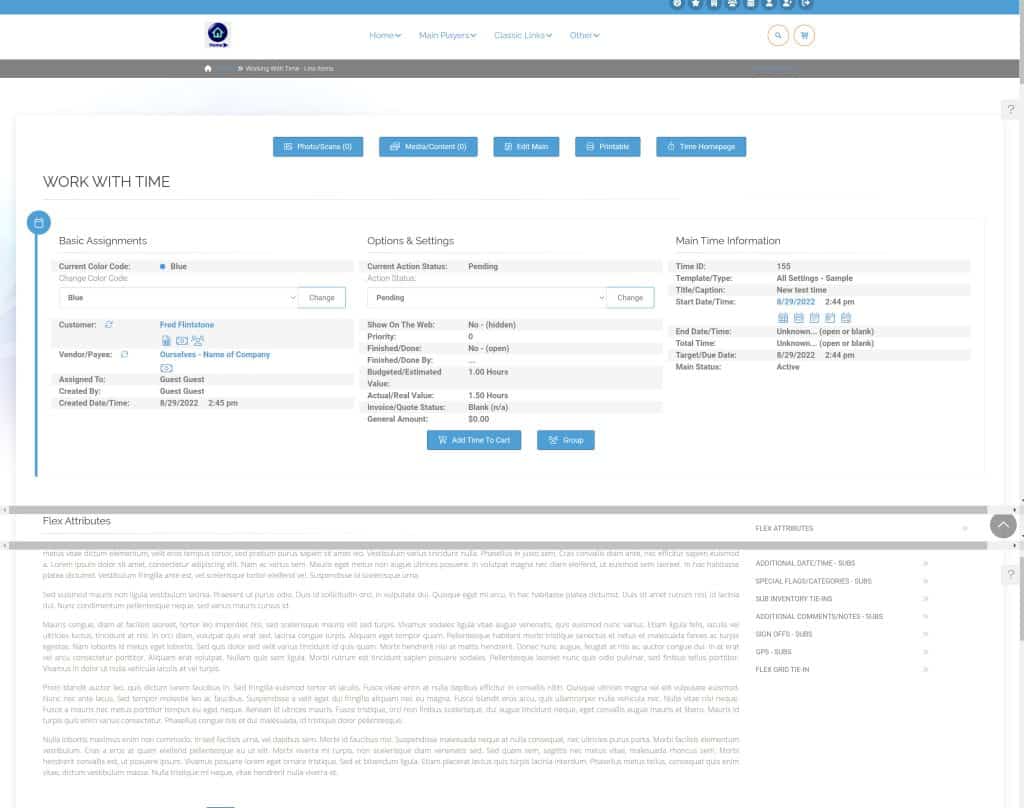 Below you will see an example that uses the same template, but it is the old look.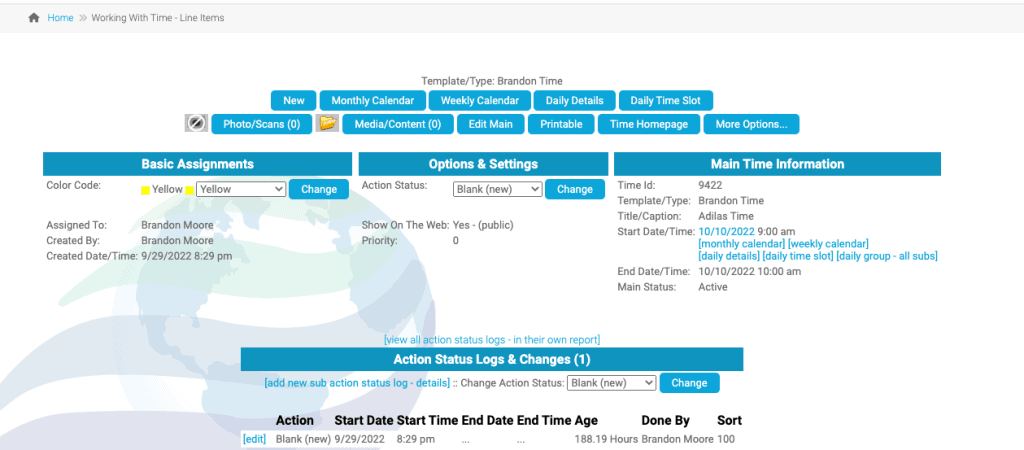 As always, please feel free to reach out to technical support at 720-740-3076, or email support@adilas.biz if you have any questions, concerns, or suggestions.