First of all, we would like to extend a sincere apology to our clients for the inconvenience and confusion that was caused by our update, which occurred on the morning of February 24th, 2022. Some of the updates have been reverted back to their original state until we can come up with a better solution for all of our clients. Sometimes, our vision of bringing the system into the future does not always work out the way we intend. This is why we value our client's feedback above anything else. We really appreciate your patience and understanding as we work through these circumstances.
The two areas of the system that we reverted back to their original form are 1) Items/Parts Homepage and 2) Advanced Item/Part Search (including adding items to the shopping cart). We will go back to the drawing board to come up with a better solution on how we can update these pages with minimal effects on the data that is displayed, especially in regards to sub inventory packages and details.
The following pages were updated as of February 24th and have remained in place.
View Item Details Page: New look and feel to the View Item Details page. This page now breaks up the different Detail Sections by Tab. The buttons and actions remain the same.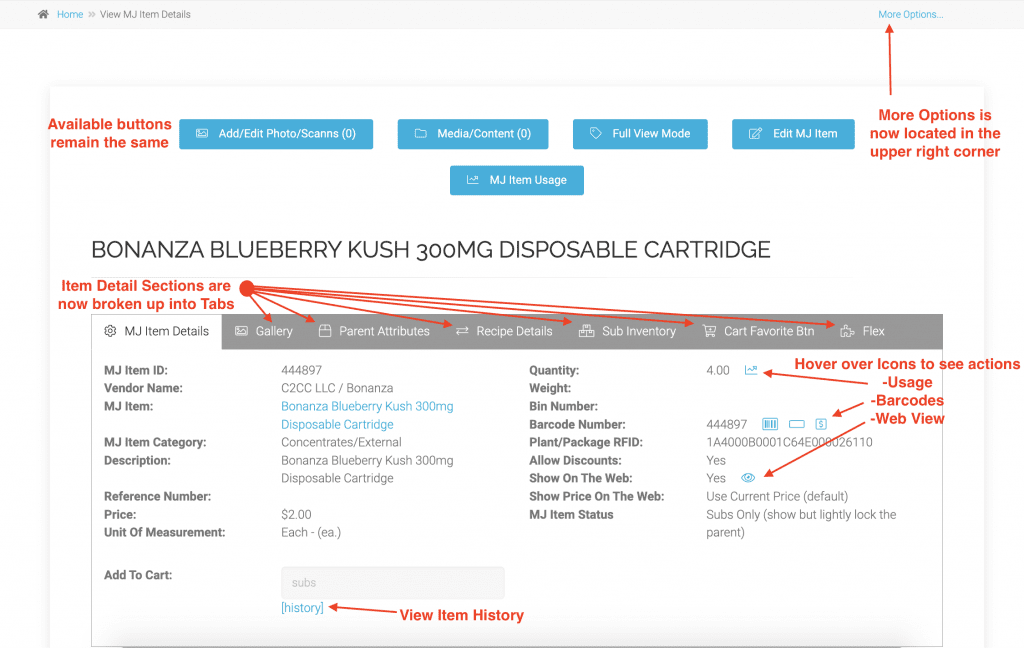 Add/Edit Item from Purchase Order: The sections of adding an item into the system are now broken up into tabs – Add Item – Parent Attributes – Smart Buttons – Web Settings. Click each of the tabs to add in any information needed. The Add button (located in the bottom right corner of this screen) will save all data on the page. NOTE: Parent Attributes cannot be selected until after you save the item.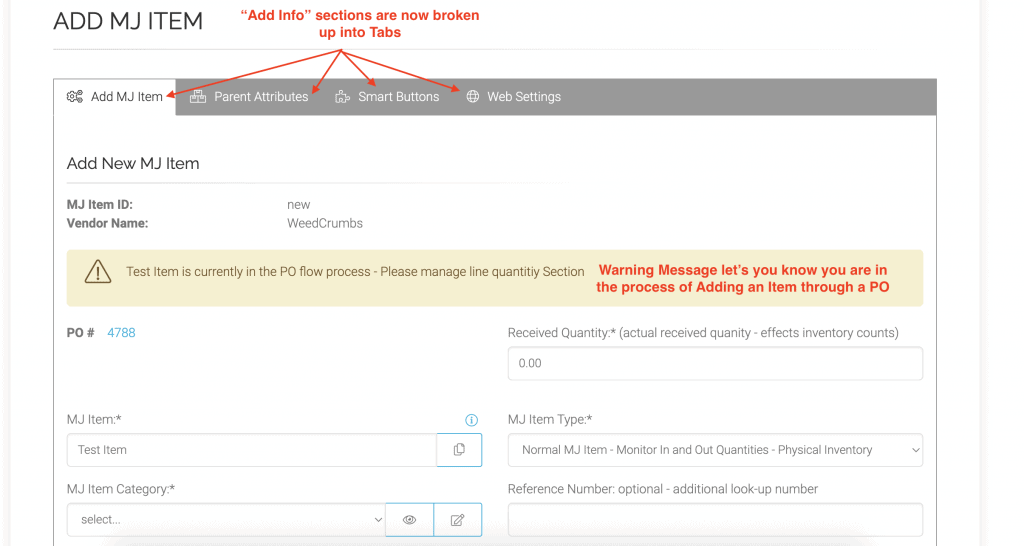 Edit An Existing Item: This screen will look similar to the Add Item page. You can tell you are editing an existing item because it will have an ID number at the top. To save your changes, select "Edit Item" in the bottom right corner.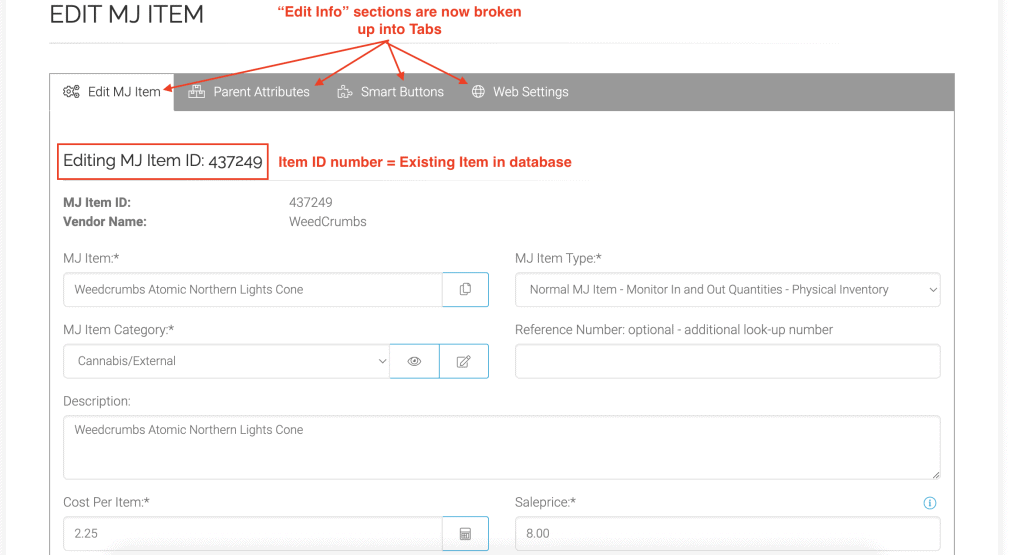 As always, if you have any questions or concerns, please do not hesitate to reach out via phone at 720-740-3076 or via email support@adilas.biz