Recipes can now be multiplied with a quick number adjustment. From the production homepage click on the link for recipes. If you need help creating recipes, please refer to news and update "How to Create a New Recipe".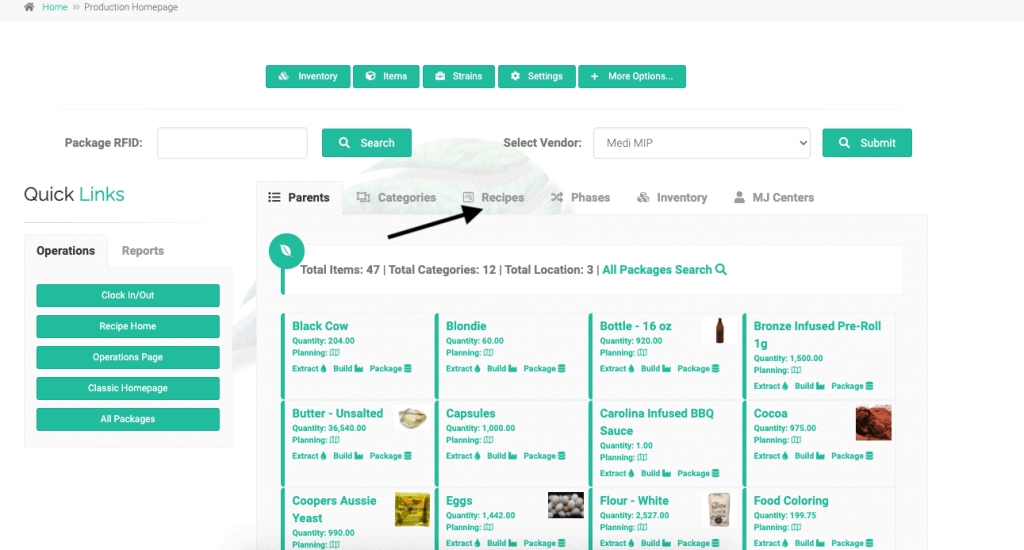 Click on the recipe you wish you use.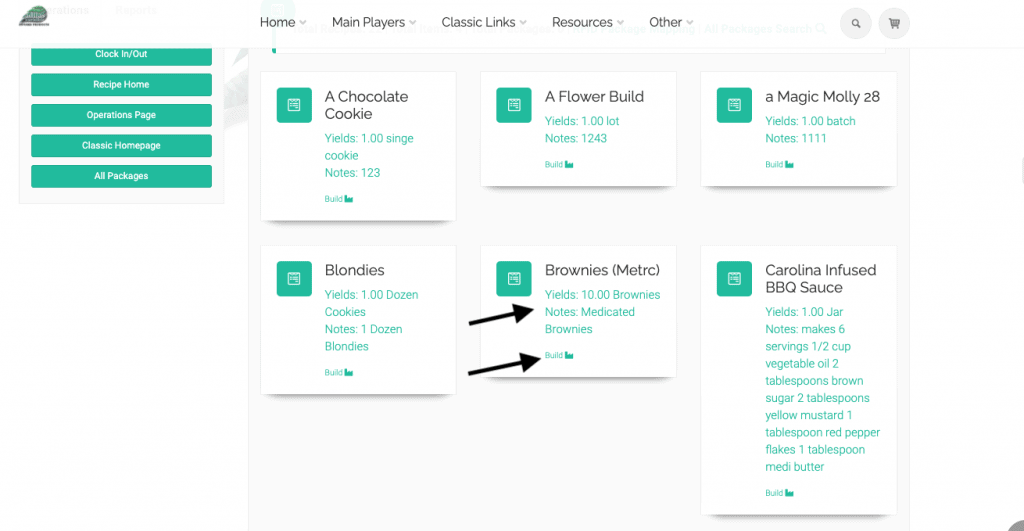 If you click on the green text below the recipe name you will see all of the components of the recipe. You can make changes to your recipe here if needed.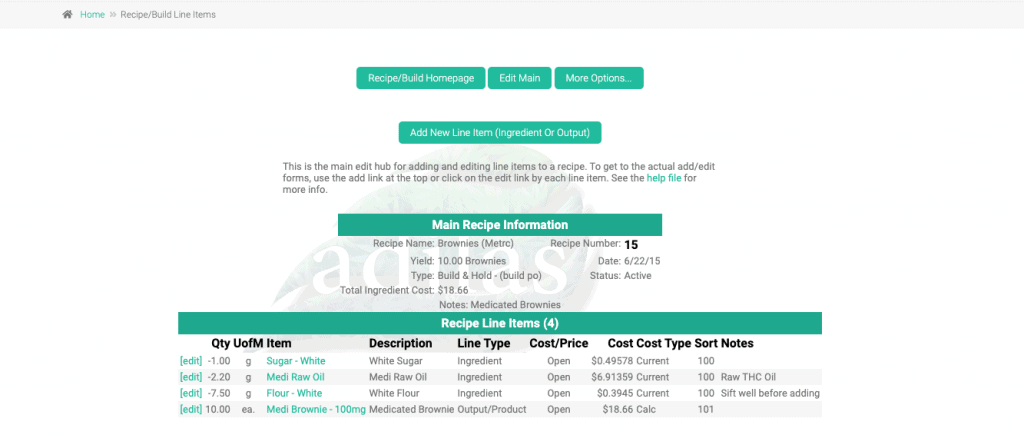 Click on build to run the recipe.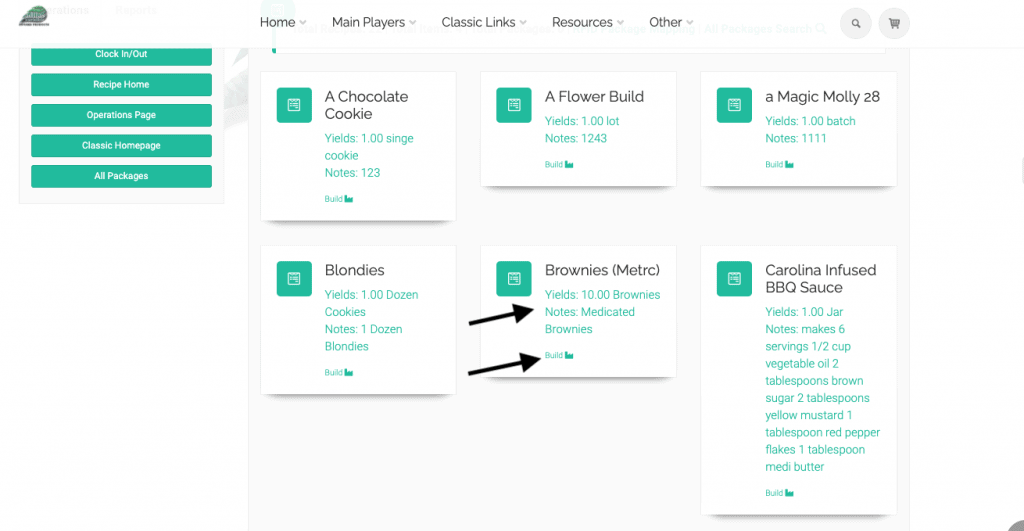 At the top, the yield multiplier allows you to quickly change how many times you wish to create the recipe. Before we increased this build, the recipe was set to make 10 brownies. The default yield multiplier is set to one.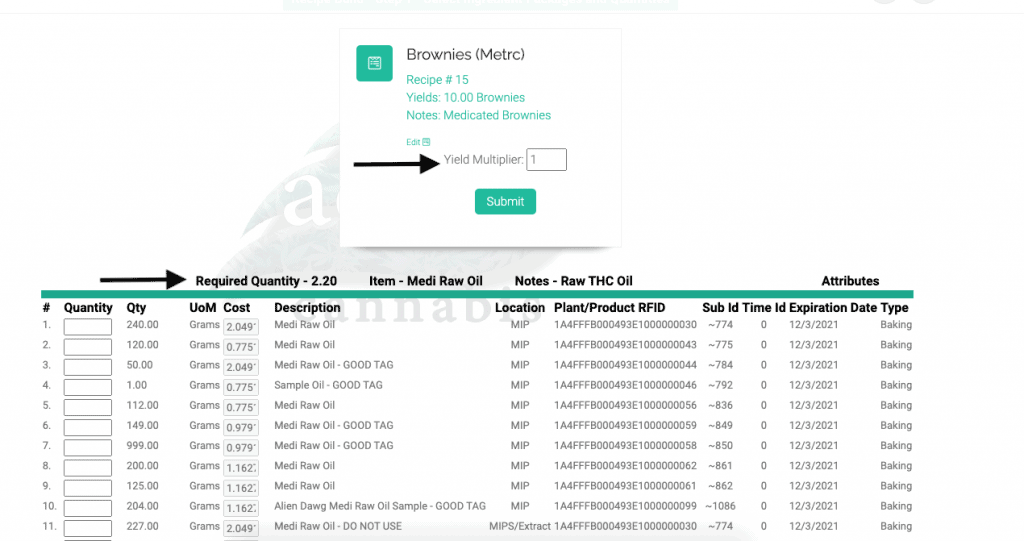 Below you can see the output is automatically set to ten.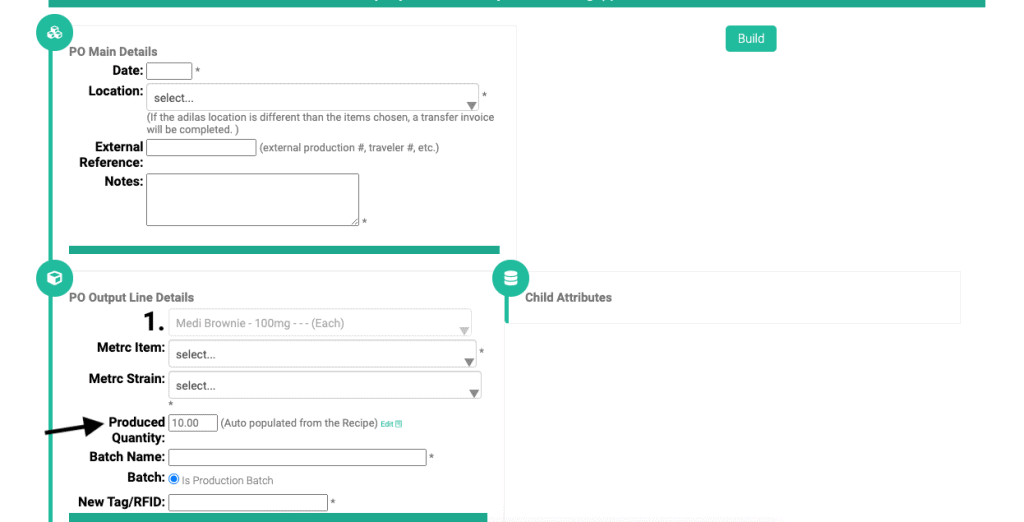 Then we changed the yield multiplier to five. As you can see, the required quantity for the line items (ingredients) changed.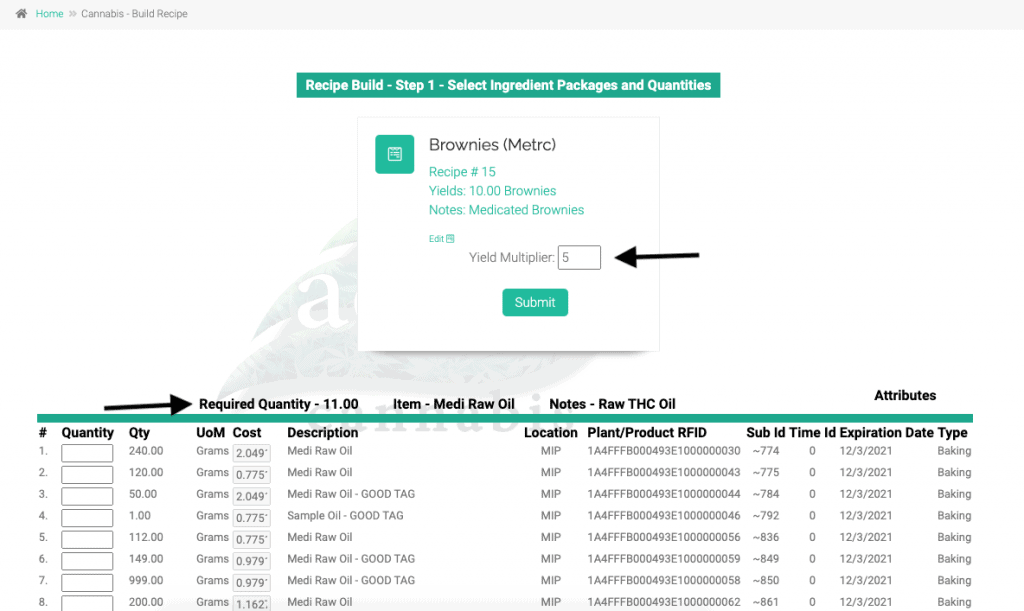 Now you can see the output has been updated to 50.
As always, please feel free to reach out to your consultant, technical support at 720-740-3076, or email support@adilas.biz if you have any questions, concerns, or suggestions.