For those clients who are connected to METRC, you most likely have noticed some new symbols on the compare inventory page. These changes were made to help with the functionality of the page.
From the MJ Dispensary Homepage, click on the link for METRC API Homepage.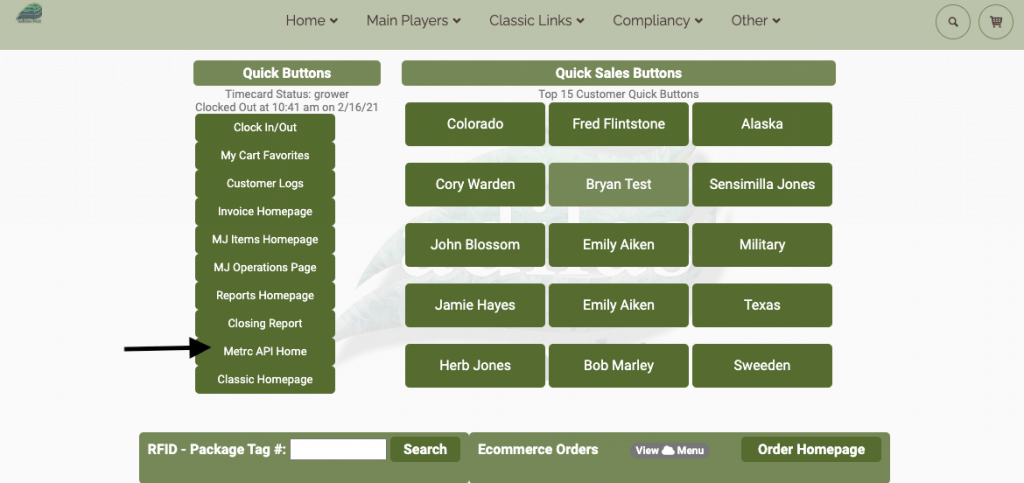 Then click on the link for Compare Inventory.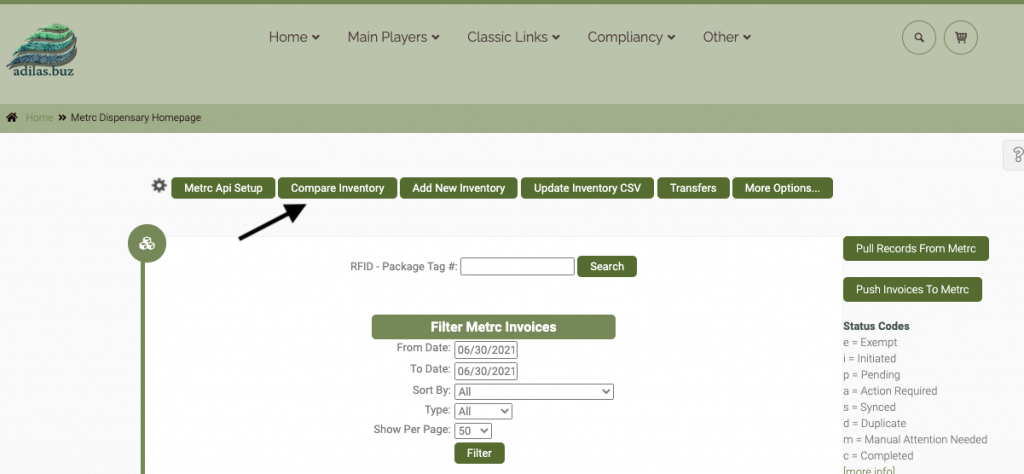 There is now a new symbol to the right of the rfid number for adjusting packages. When you click on this, it will open up a new tab where you can make the adjustment in adilas and METRC.
The batch information is no longer displayed on the page. When you click on the "+" symbol, it will take you to another page where the information is displayed. This is also the same for lab results.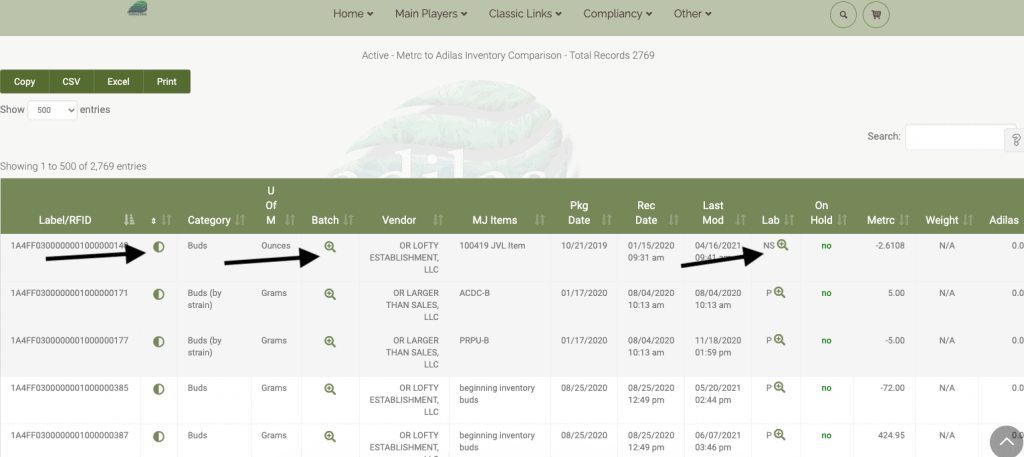 Finally, to look at the item information, you need to click on the "+" symbol and you will be directed to another page, where all of the parent and sub information can be viewed.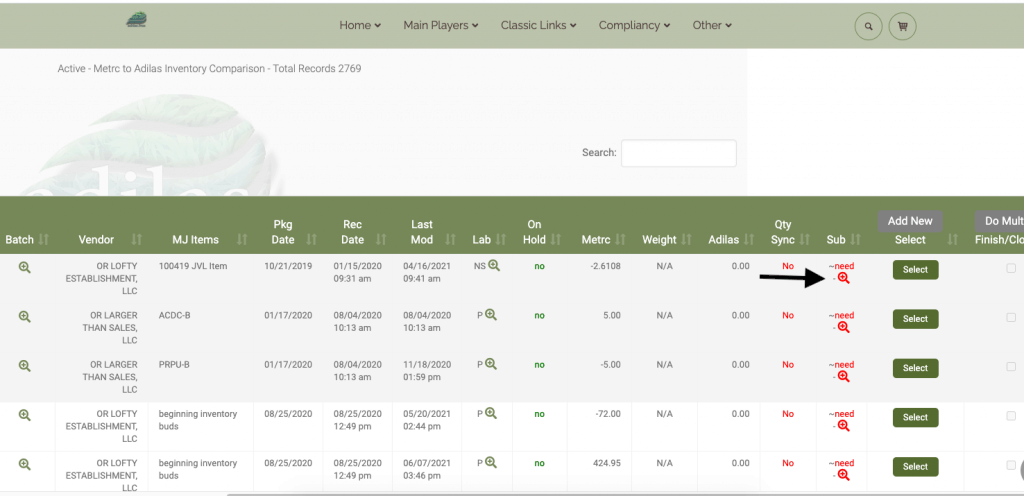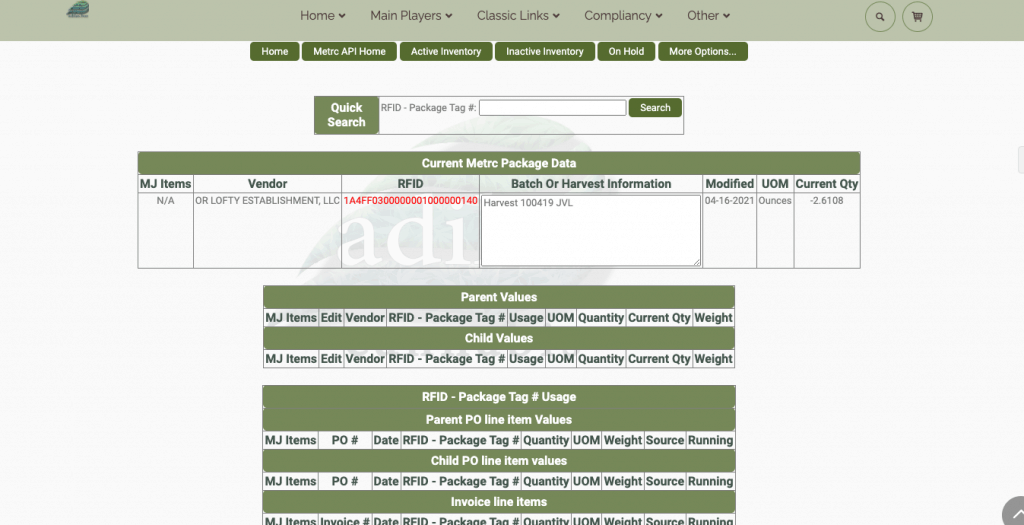 When you are finished with the information on the new page, you can simply close the tab and you are back at the compare inventory page. The page doesn't need to reload and you can continue with reviewing it from the same spot where you left off.
As always, please feel free to reach out to your consultant, technical support at 720-740-3076, or email support@adilas.biz if you have any questions, concerns, or suggestions.