This change may affect some of our customer's ability to log in. Depending on how you CURRENTLY log in to Adilas will determine if you will need to take action before 5/3/21! PLEASE READ BELOW FOR MORE INFO!
Adilas is excited to announce that we will be launching a brand new website in an effort to provide optimal information about our software and boost our marketing efforts in today's ever-changing, digital world. The modernized website will have a sleek, new look and feel to it while presenting customers with more information regarding the industries we service and the tools we provide. We expect to launch this new website on Monday, May 3rd, 2021.
So what does this mean for our existing customers who use our website to log into their customer portals? We aim to make this transition seamless for our customers by keeping your login process the same as what you are used to.
Currently, there are typically two ways to go about logging into Adilas. The first, and highly recommended method, is to "Bookmark" your Adilas Login webpage with your Corp Key to your browser for easy login access (see below for instructions). The second method, which is not recommended, is by manually typing our web address into your browser's URL bar, entering in your Corp Key, and selecting Login. If you log in using a bookmark, you should not be affected by this change and you should be able to proceed to login as usual. If you fall into the latter category, it is time we get you set up properly with a browser bookmark.
To bookmark your login page, click here to be taken to the Adilas login page. Enter your Corp Key, and select "Login". Do NOT enter your username or password. Instead, select the "information icon" in the upper right corner of the "Main Login Details" dialog box.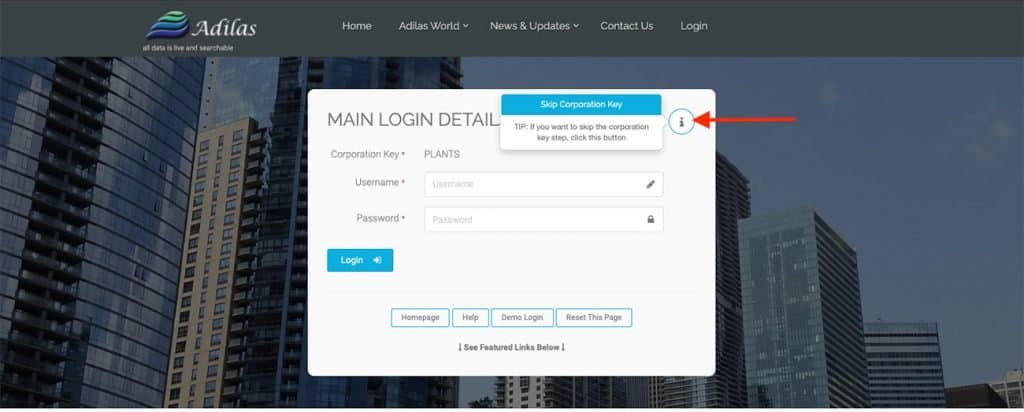 At the bottom of the dialog, read the "TIP: If you want to skip the corporation key step, create a bookmark or favorite with this web address". Copy and paste the provided web address into your browser's URL bar and Bookmark this webpage to your browser's bookmark bar.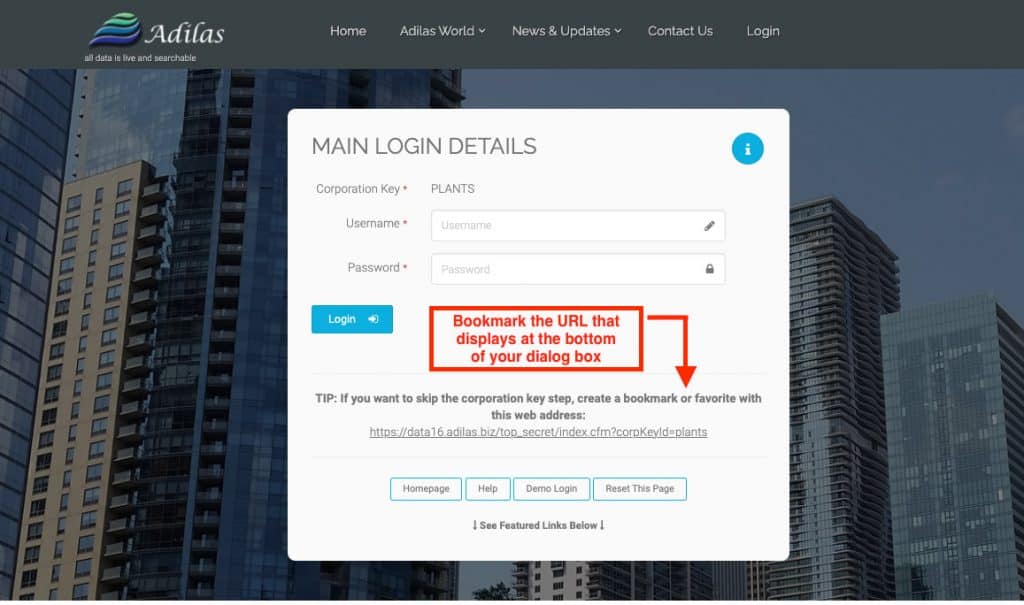 Bookmarking web pages can vary depending on the browser you are using. Click here for a helpful article regarding how to bookmark web pages to any preferred browser. The screenshot below is using Chrome.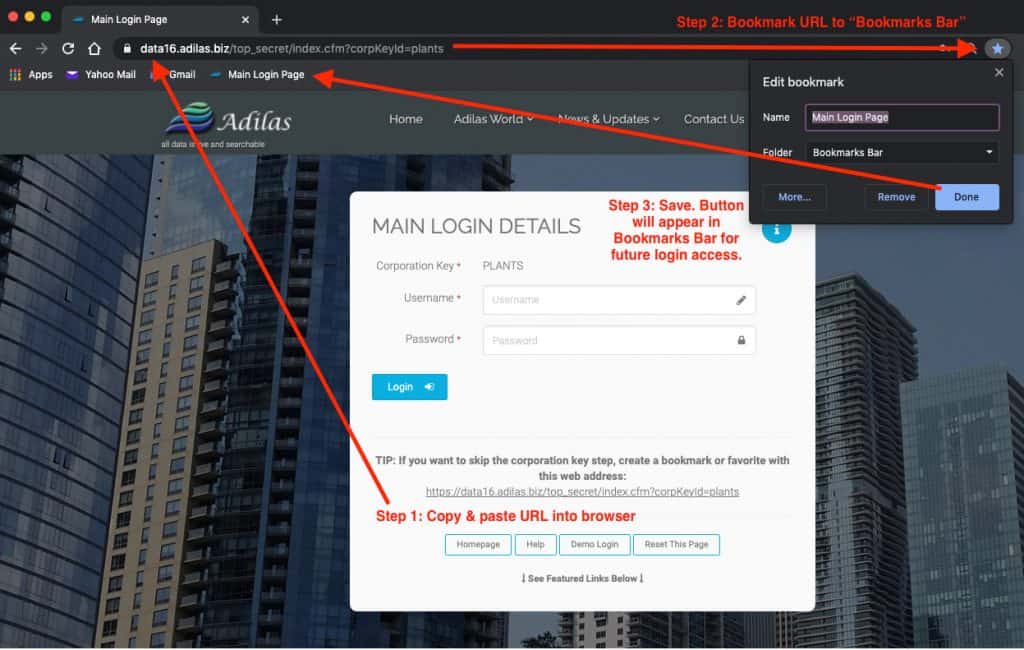 For those that wish to continue to type in our URL manually, the only change will be the location of the "Login" field on the homepage of the new website. Just look to the upper right corner of your screen and you will see the new Login field, where you will begin by entering your Corp Key, just as you normally do. From there, everything will operate as usual. Easy peasy!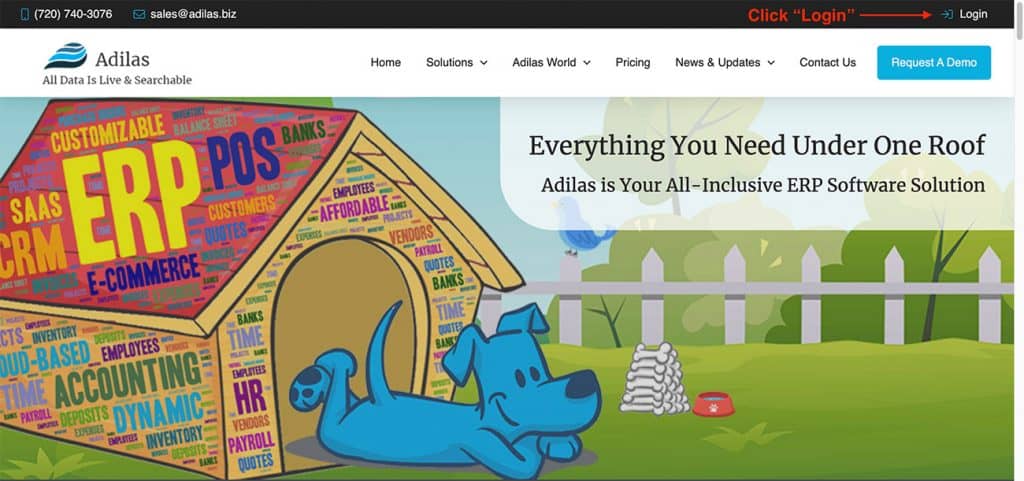 Keep your eye out for our next News & Updates on Monday, May 3rd, 2021 that will officially announce the launch of the new website and all the exciting things that it will offer!
As always, if you have any questions or concerns, please feel free to reach out to us at 720.740.3076 or email support@adilas.biz