In an effort to be proactive with our security measures in an ever-evolving 3D data world, Adilas suggests that all of our customers take a moment at the beginning of each year to increase their password security level to ensure the protection of their data.
So, how do you create the ideal password to protect your data? Ironically, the more difficult the password is for YOU to remember, the easier it is for a computer to decrypt (the below comic explains the humor behind what we have been taught about password strength using special characters such as "P@$$w0rD"). We do not require that your passwords contain special characters, numbers, or capital letters (though our password field is case sensitive if you do use them).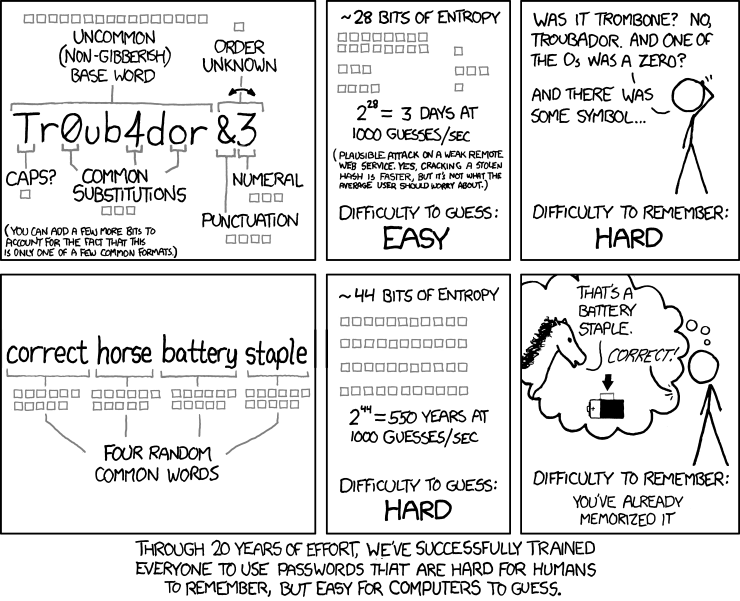 This idea that you can create a better password by using mixed character types has been regularly debunked. You may think you're being sneaky, but if a groundhog can predict the weather, then a computer can easily predict substitutions in passwords. Ideally, a perfect password is actually a string of 3-4 random, common words WITH spaces in between (you heard that right, include spaces in your passwords!) So give it a shot. Create something funky that only you will remember and no computer can decode. Even though "noodle picnic boat" sounds ridiculous to some, it's likely something you will never forget if you love pasta, picnics, and watersports.
To change your password in Adilas' Snow Owl Theme, select the "Profile" icon in the upper left corner.
Change and confirm your new password in the appropriate fields. Select "Update" at the bottom to save your changes.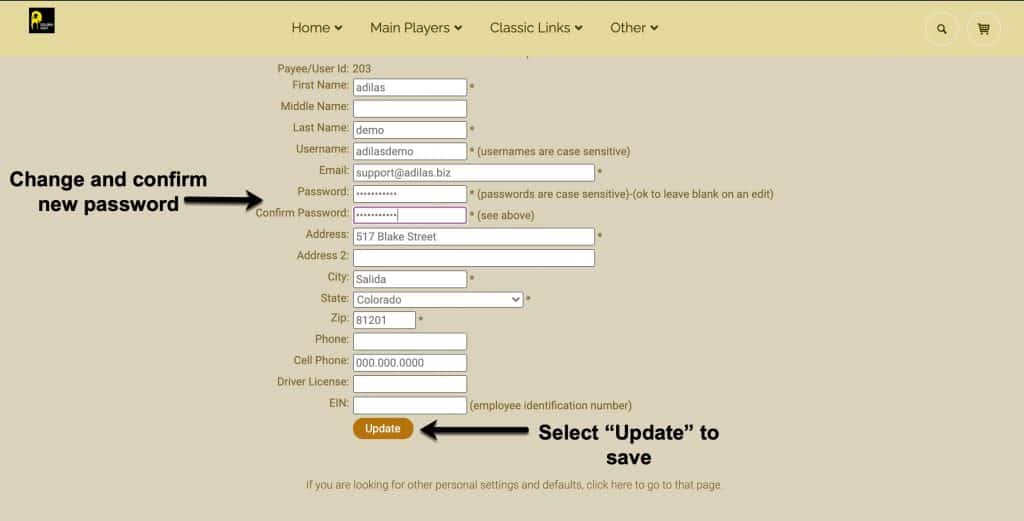 To change your password using the Classic Homepage, select "Password & Profile" on the Basics tab.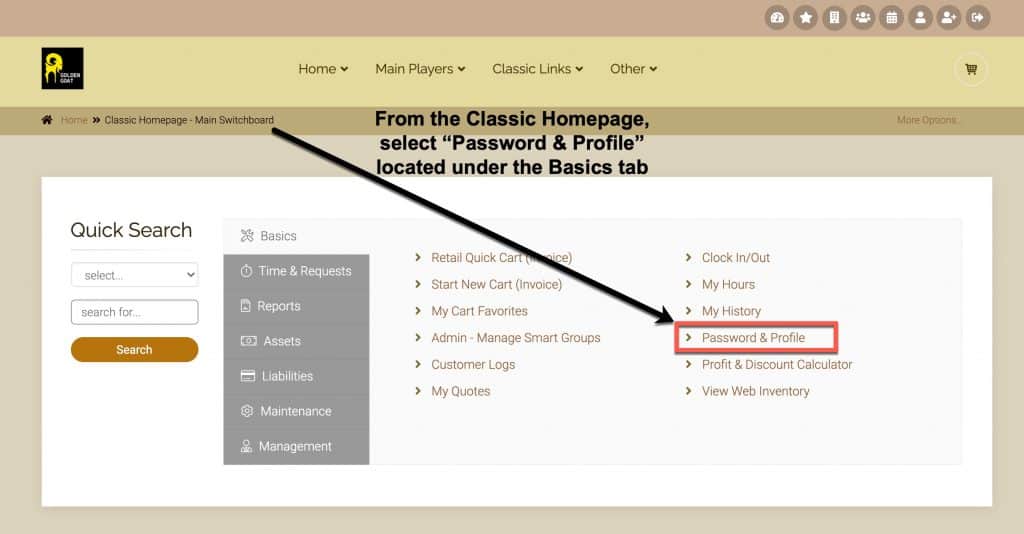 If you receive the below error message when trying to access your Password & Profile, you will need to speak with your company's owner, manager, or higher-up to either allow you access to this permission or have them change your password for you. (The permission is id=50)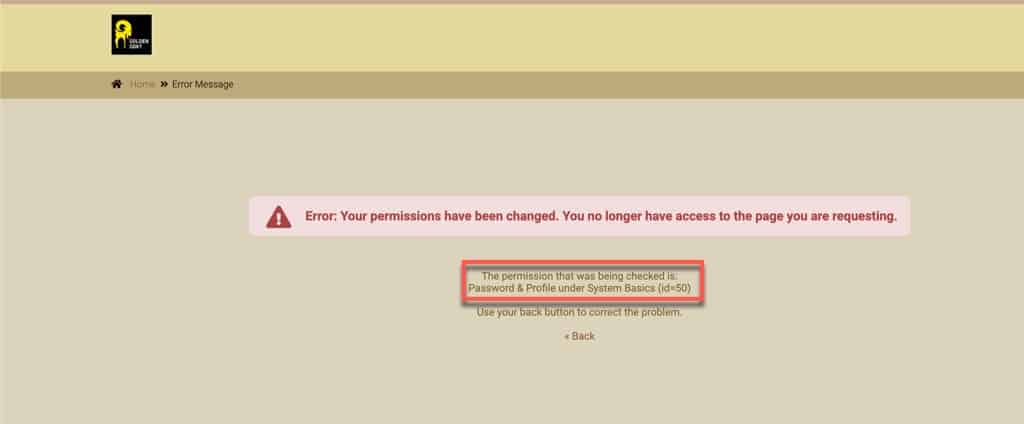 Think of your passwords as the stronghold to your business kingdom, and behind those walls lie every important facet of your daily operations, precious stones to keep hidden from prying eyes. It's a smart idea to refortify that stronghold by creating a new password to thwart off potential threats.
As always, feel free to contact technical support at 720-740-3076 or email us at support@adilas.biz