To help support contactless sales in Adilas, online shoppers can now upload photos of documents necessary for shopping directly into their customer profiles. **Please note this is only for jpegs.
To activate this setting in your Adilas e-commerce, hover on 'Other' link at the top of any page, then scroll down to 'Other Settings, then click on 'E-commerce settings.'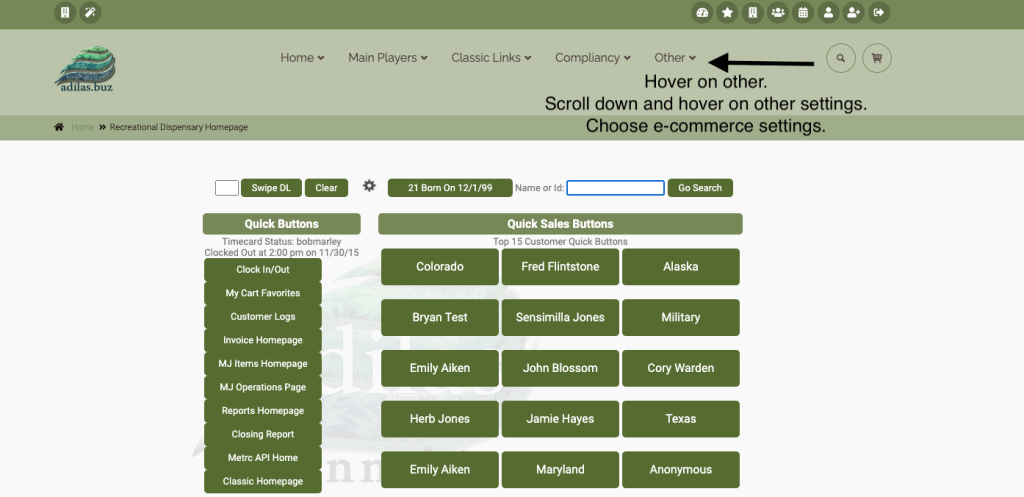 Click on the E-commerce options link on the right side of the page. Then look for 1.4: Allow photo gallery, check the box and save settings.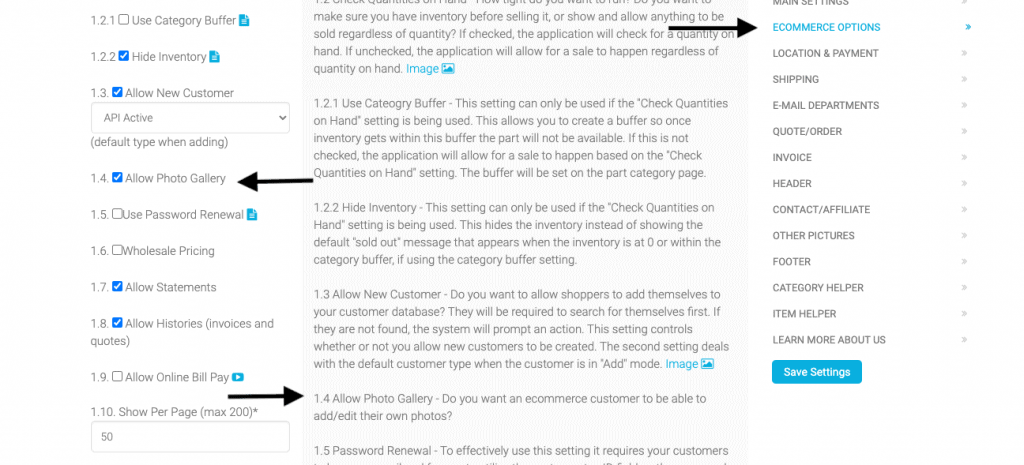 Your online shoppers can now add or edit their photos. Once they log in to your Adilas e-commerce they may click on the 'manage my photos' link in the middle of the page.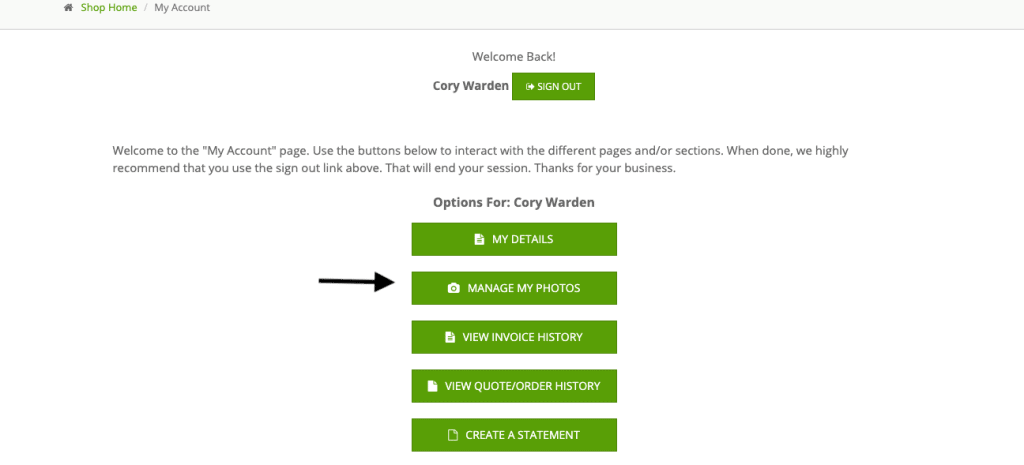 Customers can add new jpegs here. If they already have images in their profiles this will not override those, unless they edit and replace the current images with new ones. The screenshot below shows adding a new image.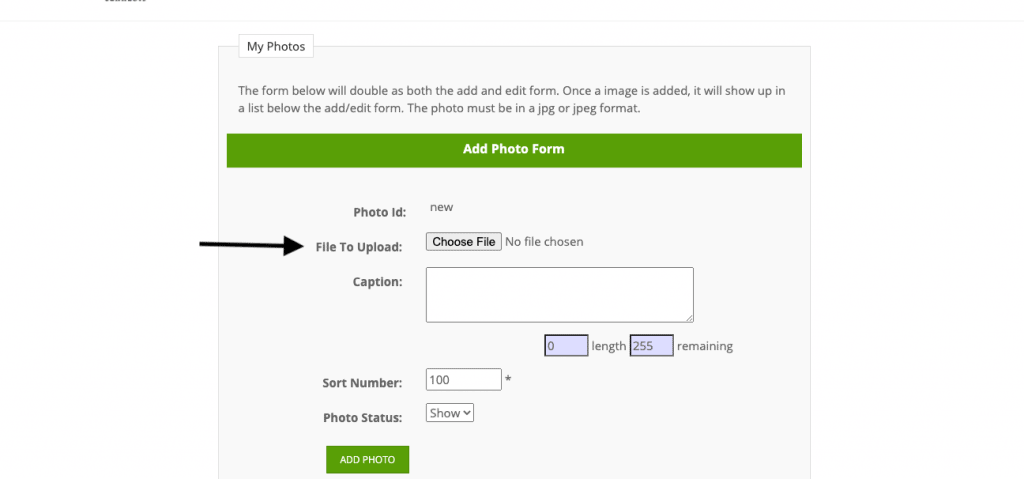 Once the jpeg is uploaded the online shopper will get a message similar to the one below regarding the size of the image. From here they can return to the photo page or click 'shop home' at the top to start shopping.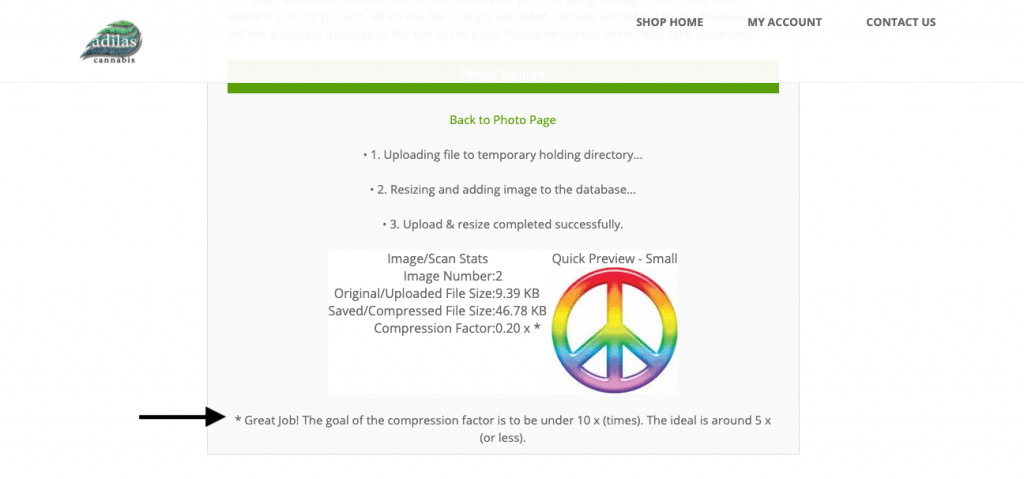 If they return to the photo page and scroll down, they can see all of their photos. In the screenshot below, the new image is in the photo gallery, as is the existing image.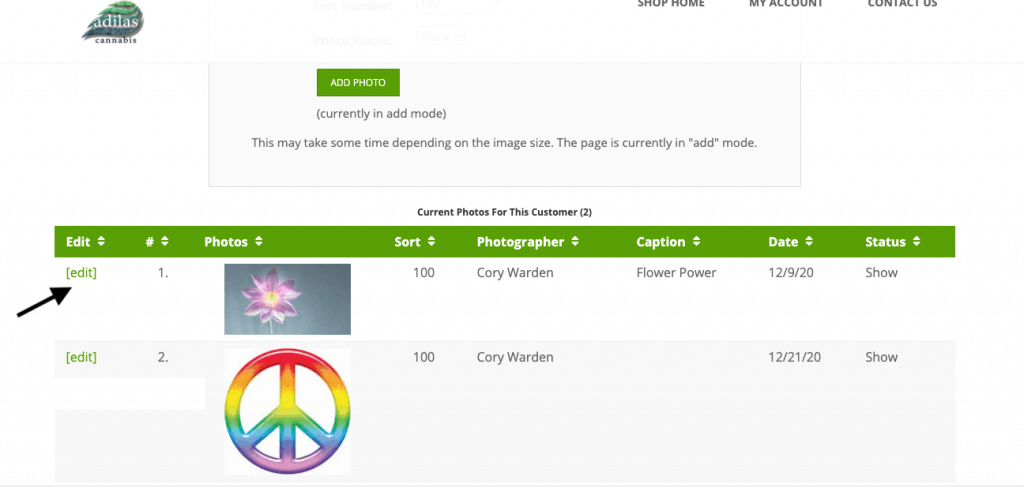 If you click on edit to the left of the image, you may replace the image.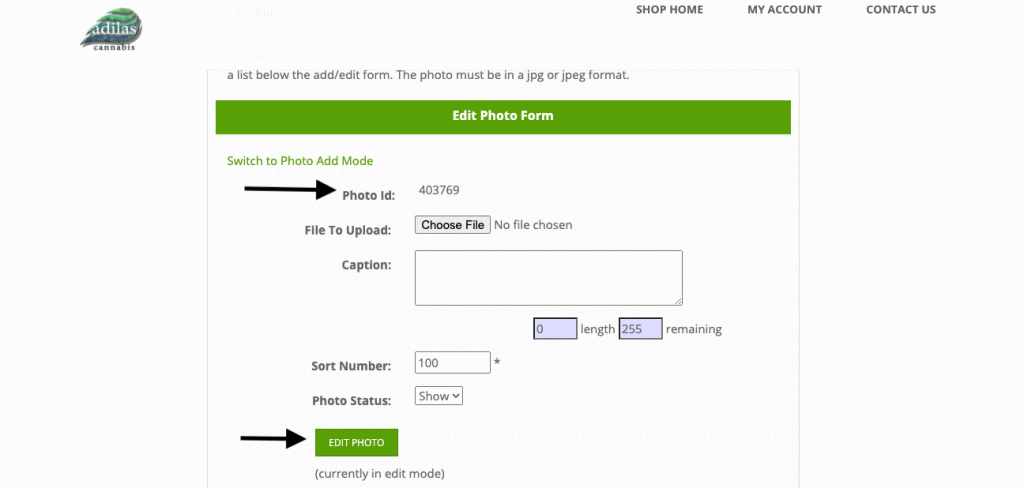 When you look at the customer homepage the photo is apparent on the left side of the customer. The first photo uploaded will always show in this spot as a small icon. As previously mentioned, this photo can be replaced should the user require a different photo. As seen below, the original was replaced.

From the customer profile in adilas, the user will see all of the uploaded images. In this example, the original photo was replaced, and this is now in Adilas. Photos can still be edited from within the customer profile itself.
*Please note: as seen below, even if user sorts photos in a different order, the image that shows in the profile is still the first image uploaded. The flower still has the number one next to it, even though in the sort order it is second.
As always, please feel free to reach out to your consultant, technical support at 719-966-7102, or email support@adilas.biz if you have any questions, concerns, or suggestions.