If your corporation uses Adilas's e-commerce there are two new settings that you may use.
From any page in Adilas, hover on 'Other' at the top of the page. Scroll down and hover on "Other Settings." Choose E-Commerce Settings from the drop down list.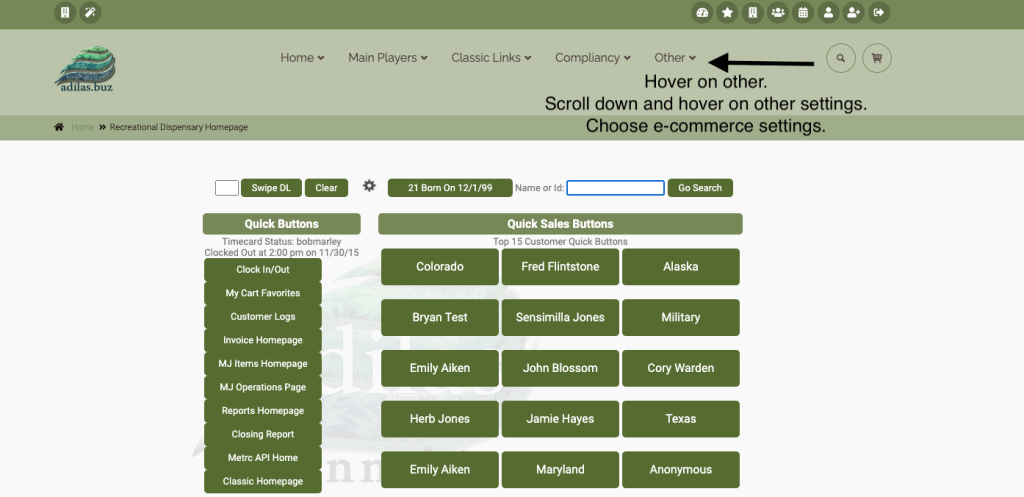 Click on E-Commerce options on the right side of the page. Scroll down to 1.25.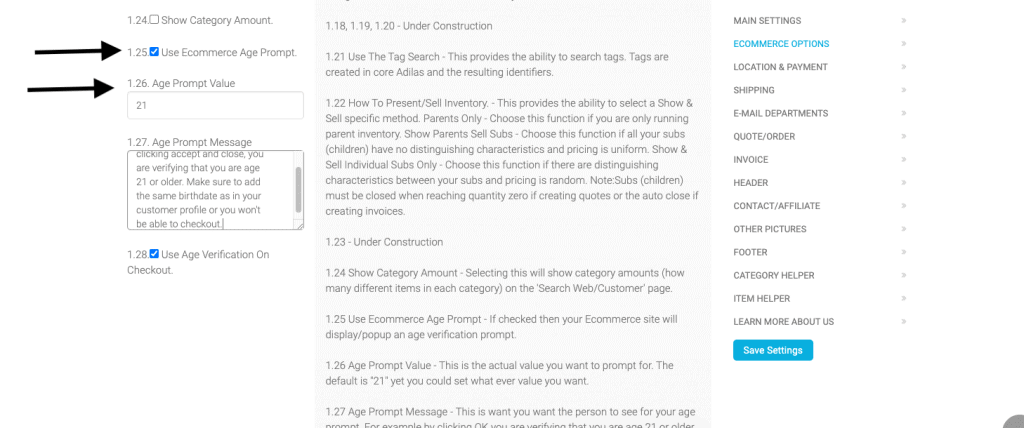 Click on the box next to 1.25 if you would like to activate the setting called: Use E-commerce Age Prompt. If checked, your e-commerce site will display a popup and age verification prompt.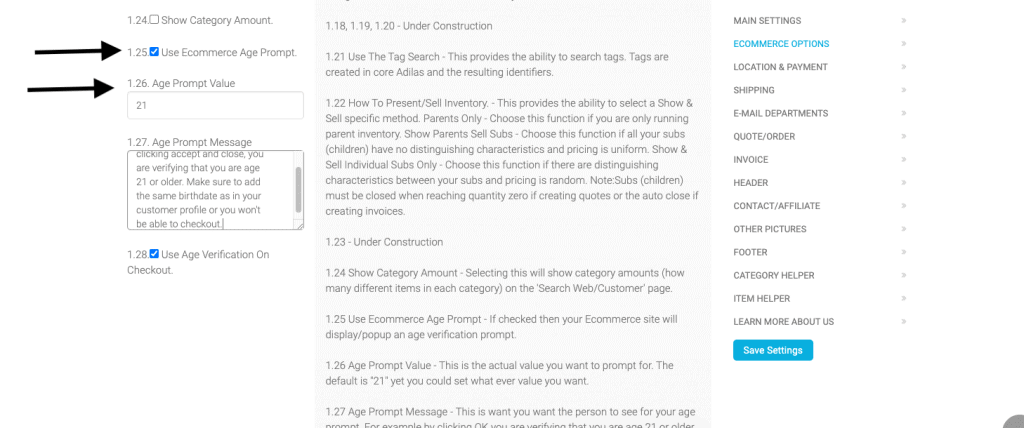 If using 1.25, you will need to fill in the field for 1.26, which sets the age limit you would like to use for your prompt. (ex 18, 21, 25.)
1.27 also needs to be populated with the message you would like to include with the age prompt. **You may want to include verbiage that alerts customers that they need to enter their birthdate exactly like it is entered in their customer profile or they won't be able to checkout.
1.28 is a separate setting that can be used with the above settings if desired. It will block the customer from checking out online if the birthdate that they entered in the popup when they started shopping doesn't match the birthdate in the profile they log in under.
*Please note that 1.24 through 1.27 may be set without using 1.28.
In the example below, the online shopper entered a valid birthdate for 21 and over in the pop up. Once this happens, the popup will go away and the shopper can start adding items to their cart. If the shopper 'x's' out of the popup it will continue to pop up until a valid birthdate is added. If they put an invalid birthdate in, it will continue to pop up until the age is verified to be equal to or greater than the age set in 1.25.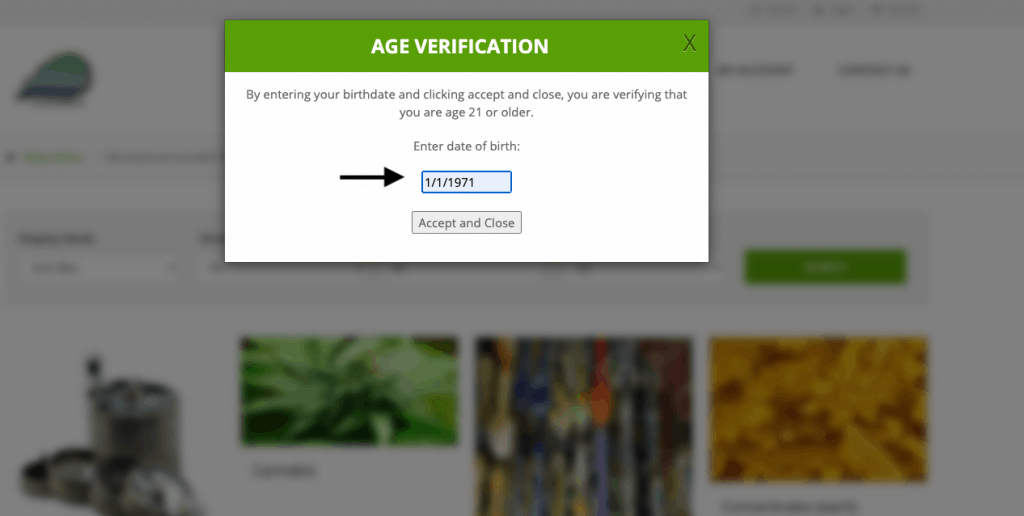 Below is the setting for using age verification on checkout- 1.28.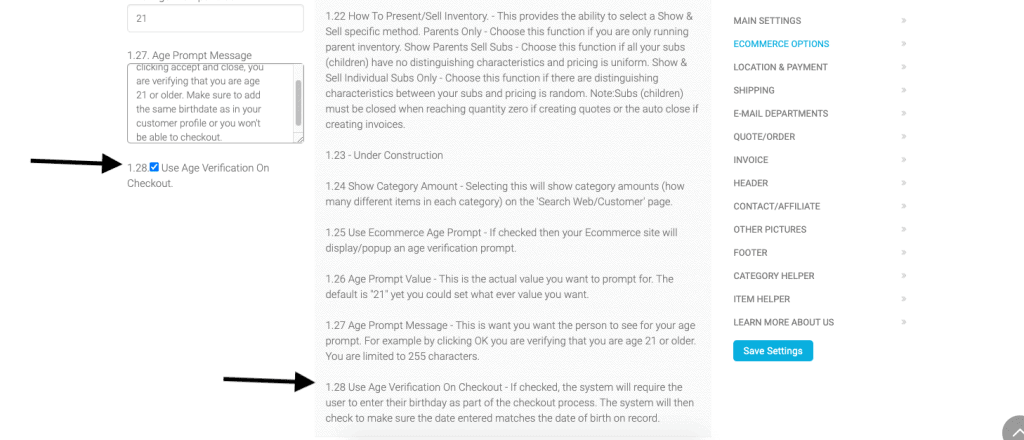 When the order is submitted, if the wrong birth date was entered at entry to the website, the shopper will be prompted to edit their customer profile.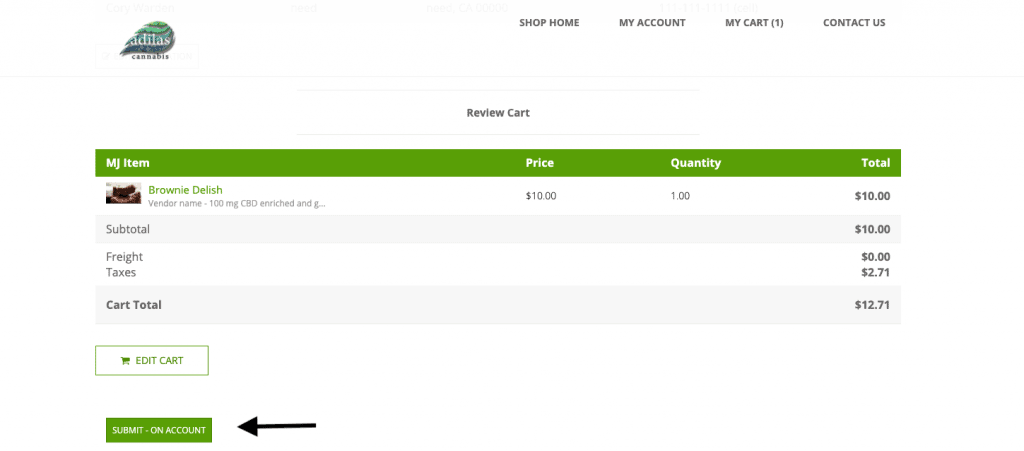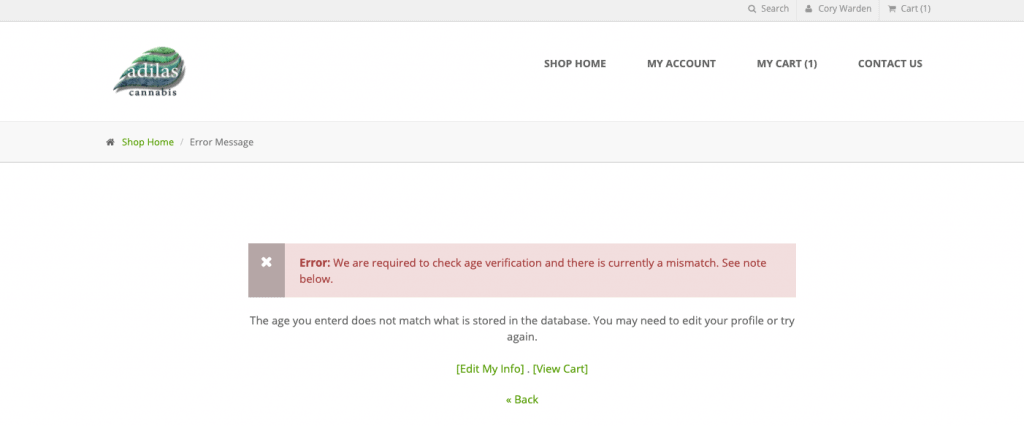 This edit will also change the customer profile in Adilas.
As always, please feel free to reach out to your consultant, technical support at 719-966-7102, or email support@adilas.biz if you have any questions, concerns, or suggestions.