In order to allow for larger batch sizes or movements of large numbers of plant, Adilas has created new code to cut down on the load times by creating new settings for cultivation.
This setting will determine how many plants you can view and manipulate at one time, and can be changed as often as needed to meet your current cultivating needs.
From the Cultivation homepage, click on the gear to access the settings.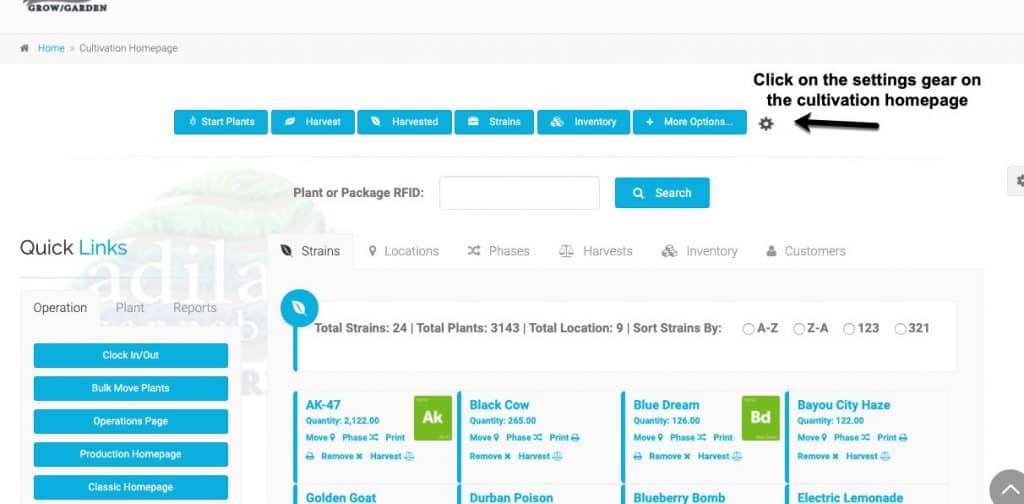 Click on Layout.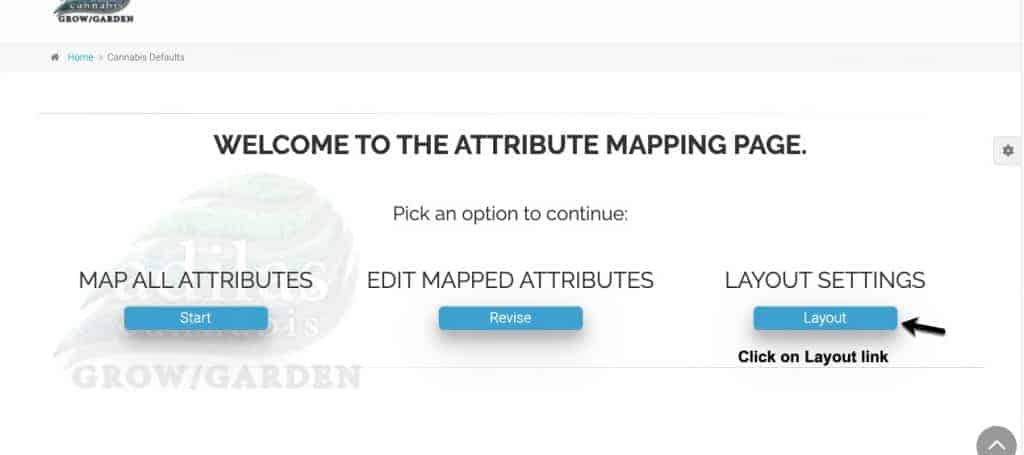 From here you will see a drop down menu that will allow you to choose how many plants are loaded on a page at one time. Click submit.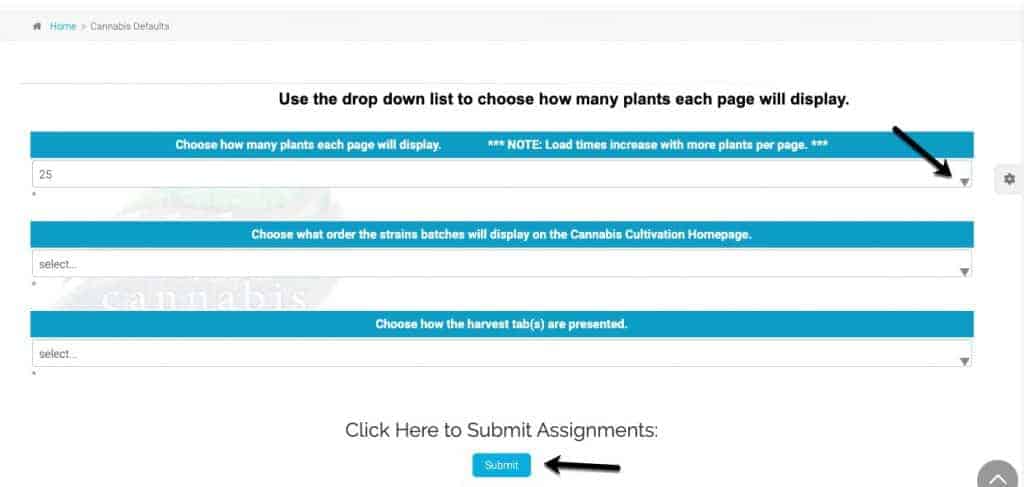 There are a few things to keep in mind when choosing the number. The smaller the number, the faster the plant data will load onto the page. For some cultivators, it will be best to set the number as close as possible to the number of plants they will need to put in action.
In this example, there are 206 Black Cow plants in propagation. If I set my plant number setting to 500, I will be able to see all of my Black Cow plants at once.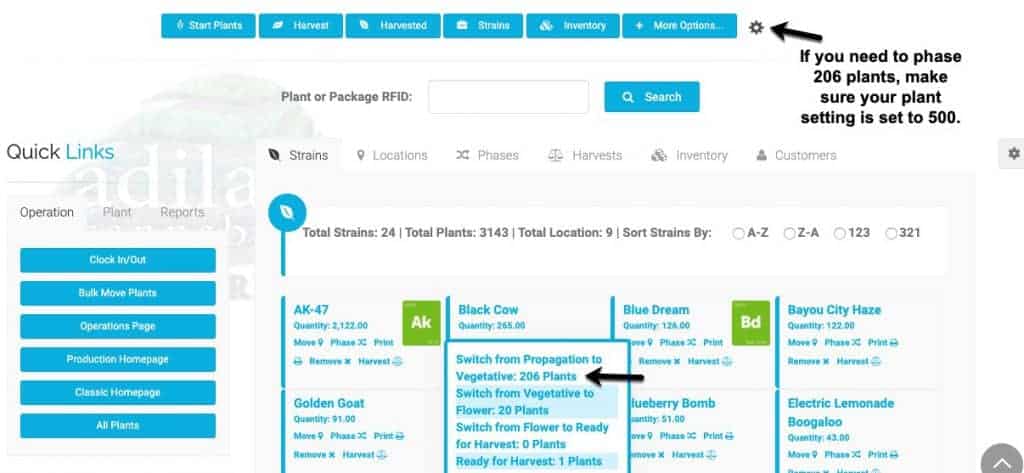 Once the page loads, all of the Black Cow plants in Propagation are available for searching and for phasing. Please keep in mind that when changing phase, you can only select from one page at a time, so you will want to make sure all of the plants you want to phase are on the same page. (All other functions allow you to select plants from multiple pages.)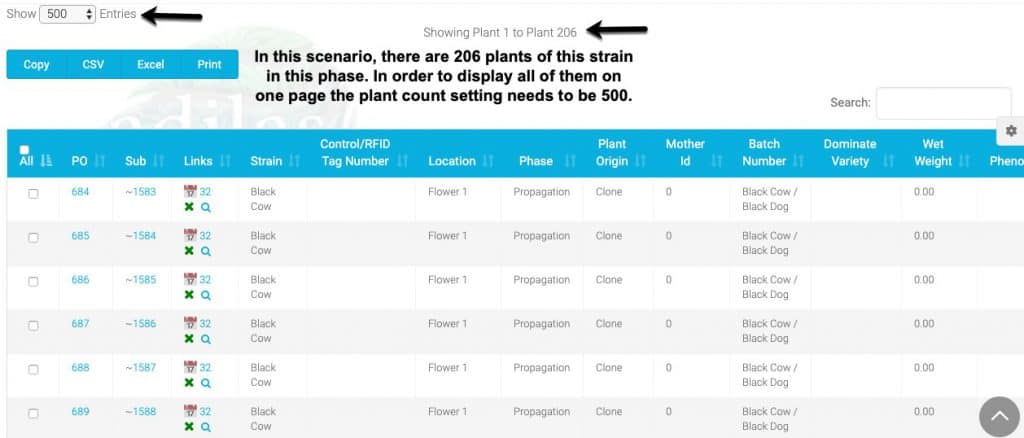 Search for the batch you wish to phase.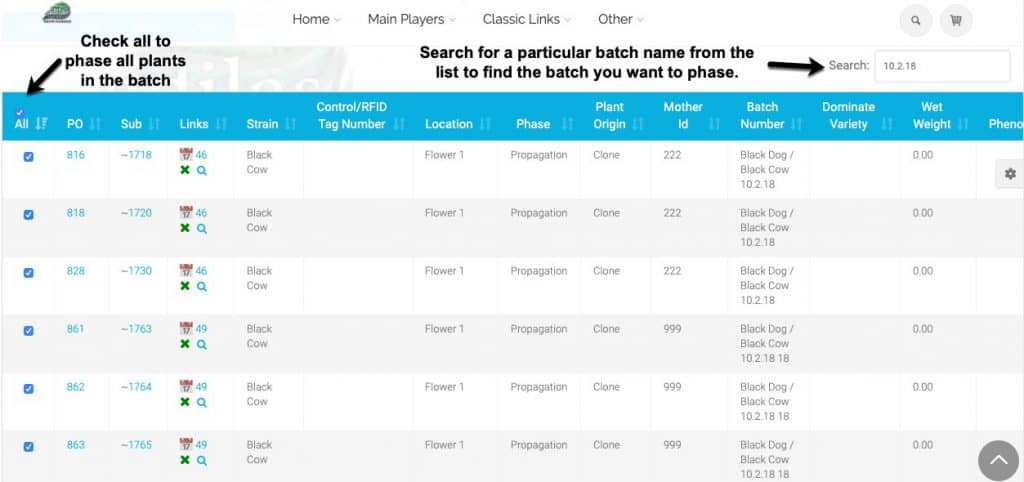 Fill in the necessary plant information for moving the plants to the next phase.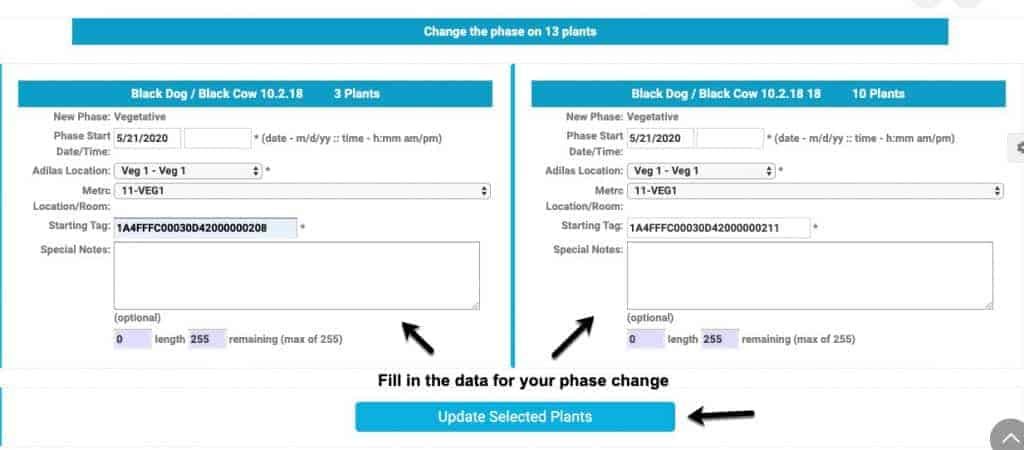 You may also choose to set your plants per page to be less than the total number for faster load times when you know right where to look. For example, when you are looking for the most recently added PO's. There may be 500 plants in that phase, but you know that the batch has 90 plants, so setting it to 100 will give you the fastest load time and still give you access to that whole batch on the first page, even if the group has 500 plants.
In this example, there are only 17 plants that need to move or phase, so changing the plant setting to 25 would expedite the loading of the plant data on the page. You could also keep your plant setting at 100, and it would still be a quick upload, since you are only phasing 17 plants.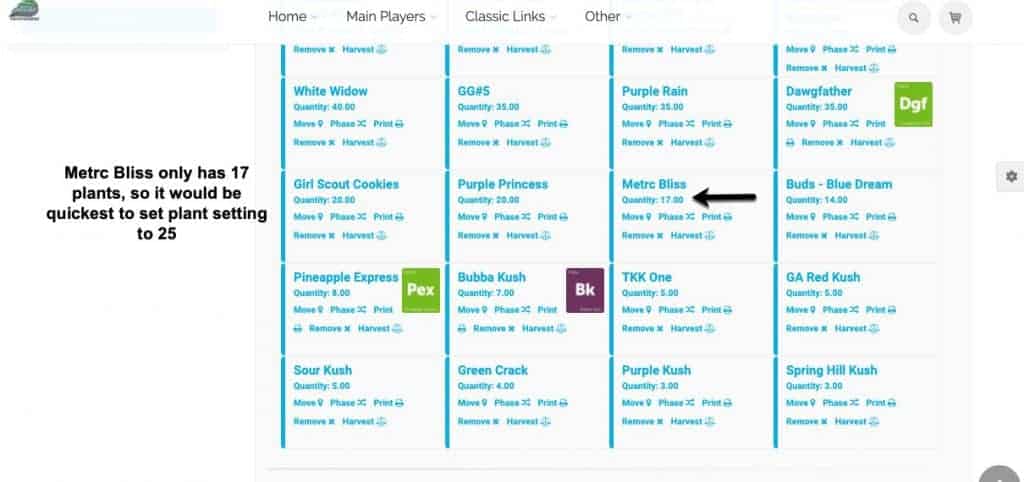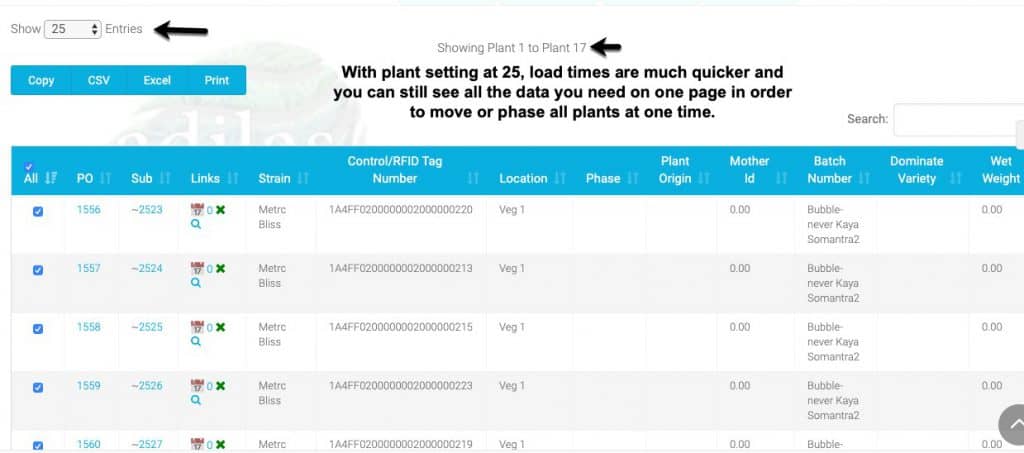 As always, please feel free to reach out to your consultant, Technical Support at 719-966-7102, or email support@adilas.biz if you have any questions, concerns, or suggestions.