Changes have been made to the W-4 Form that deals with "Allowances;" employees use this form to determine the amount of income tax that is withheld from their payroll. Please note, if your employee already has a W-4 (2019 & prior) with your company, they are grandfathered in and do not need to fill out a new form. This news and update only applies to new employees hired in 2020; OR an employee who wishes to make changes to the previously filed W4 (2019 & prior) regarding their filing status, or if they want to have additional federal taxes withheld from their payroll. Please refer to irs.gov for FAQs on the 2020 Form W-4.
As of January 1, 2020, there will no longer be Allowances (Personal Allowances) entered on a W-4. Essentially everyone is considered at "0" allowance. With the new 2020 W-4, employees will only enter their filing status; Single or Married filing separately – Married filing jointly OR Head of Household, and any additional information in Step 3-4 on the 2020 W-4 if applicable.
Inside adilas, for the new employees or existing employees who wish to fill out a new W-4, "0" should be entered in adilas under the add/edit payee to department page, along with any extra withholding (line 4 (c) on 2020 W-4 under the Federal Additional Amount to Withhold field.
**Please be aware some states have made a change for 2020 regarding state income tax. Adilas will make the appropriate payroll updates on the states that were affected. IE: Colorado Income Tax withholding is based on information reported by employees on the Employee's Withholding Certificate, IRS Form W-4. There is no separate Colorado withholding certificate. You may want to research for your state in case it differs from Colorado, as there are SOME States that require a separate "State" 2020 W-4 to be filled out.
To get to the pages to set up new W-4's, navigate from the classic homepage to the department homepage via system maintenance.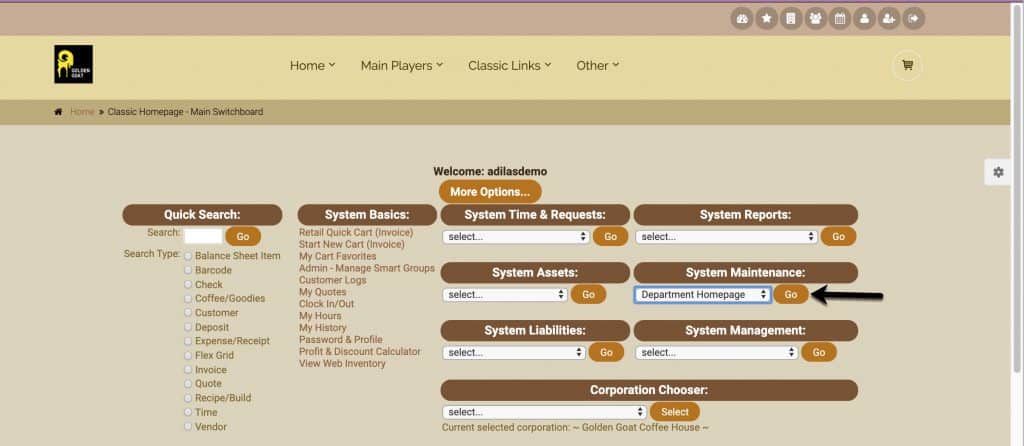 From here you will click on the department that your employee is assigned to, or that you want to assign them to. If you haven't yet created departments, there is a link at the top of this page to add new department.

Now click on the employee you want to edit, or assign your new employee to the department.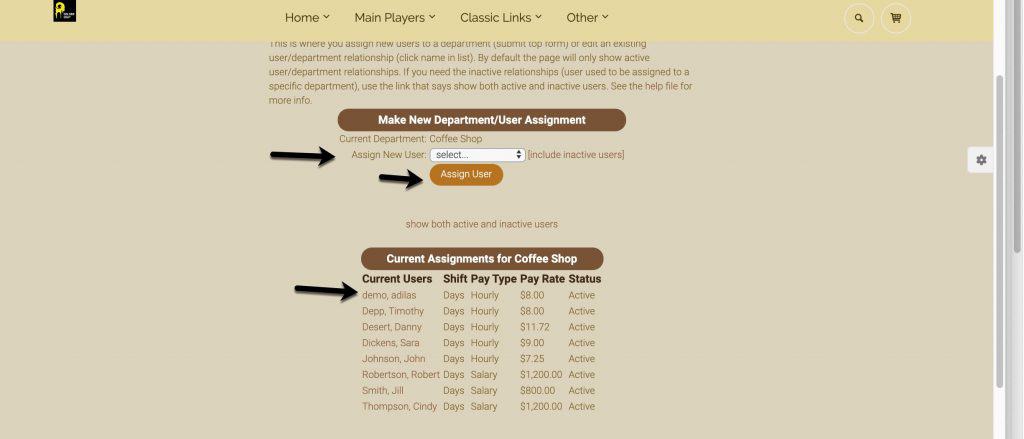 Below you can see where you used to enter allowances, you will now enter 0. Below you may enter additional amount to be withheld if you choose.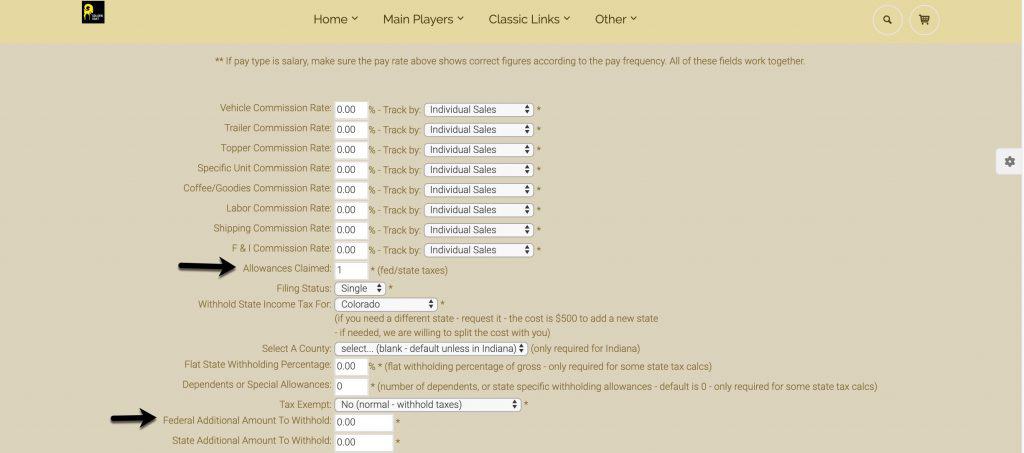 For more information on how to fill out the new W-4 please click here.
As always, please feel free to reach out to your consultant, Technical Support at 719-966-7102, or email support@adilas.biz if you have any questions, concerns, or suggestions.