This mini conversion code is useful for barcoding bulk flower to sell as packaged units. You may break the flower into pre-rolls, grams, 1/8ths, 1/4's, 1/2's, and oz's, and push any remaining value to Metrc as waste. You may enter the number of units, the weight in grams of each unit, and the price for each unit. Then you may print either a QR code or a barcode to track these units.
**Please keep in mind, the new units that you create will not show up on the inventory search as a new item. It is still considered a subset of the original sub. The new barcode that you create will work to add this packaged unit to the shopping cart. This "grandchild" will only reduce the quantity of the existing sub. In the future, these "grandchildren" will become their own items and be seen and searchable from the inventory.
Click here for a short demonstration on how to use the mini conversions for barcoding your packaged cannabis.
From the dispensary homepage, click on mj items homepage.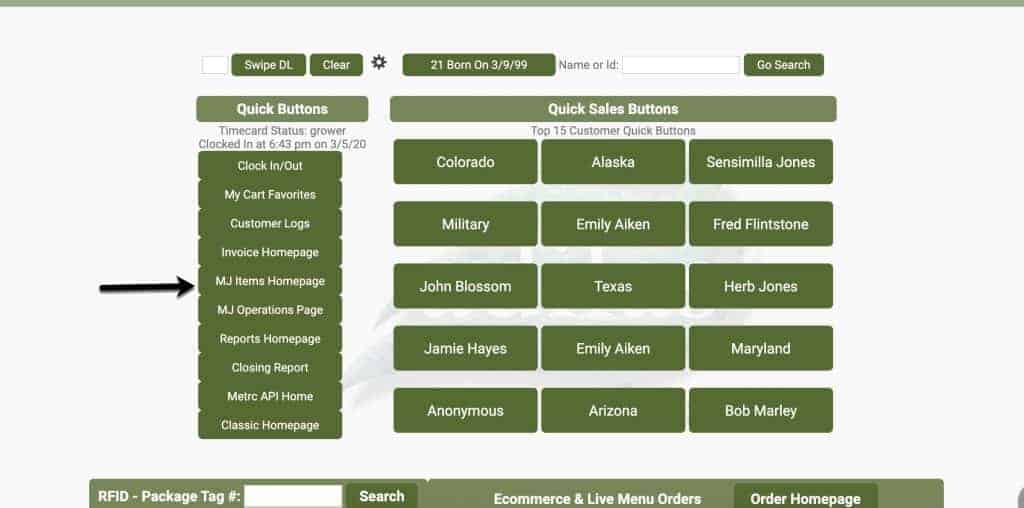 Search for the item you wish to build labels for.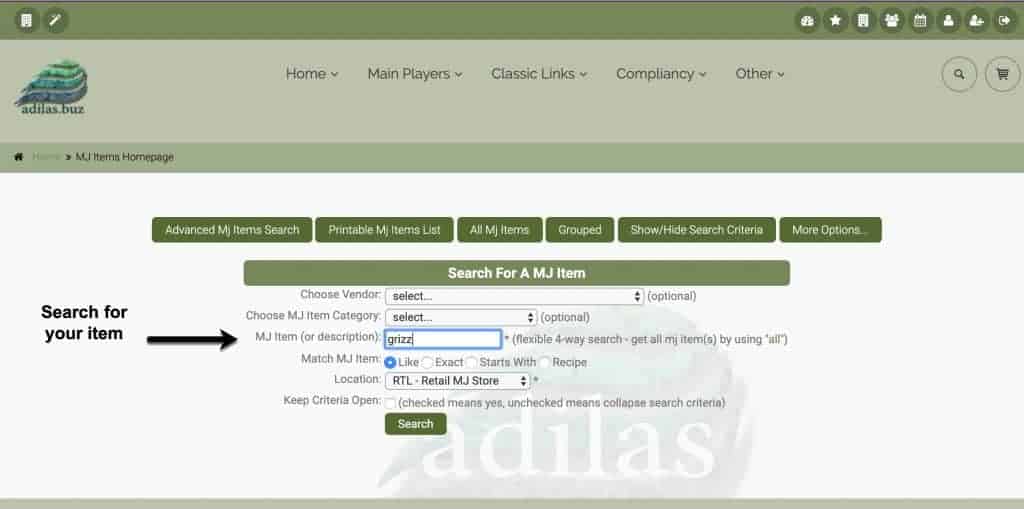 Click on view subs to the left of the item.

To the right of the selected sub, click on edit.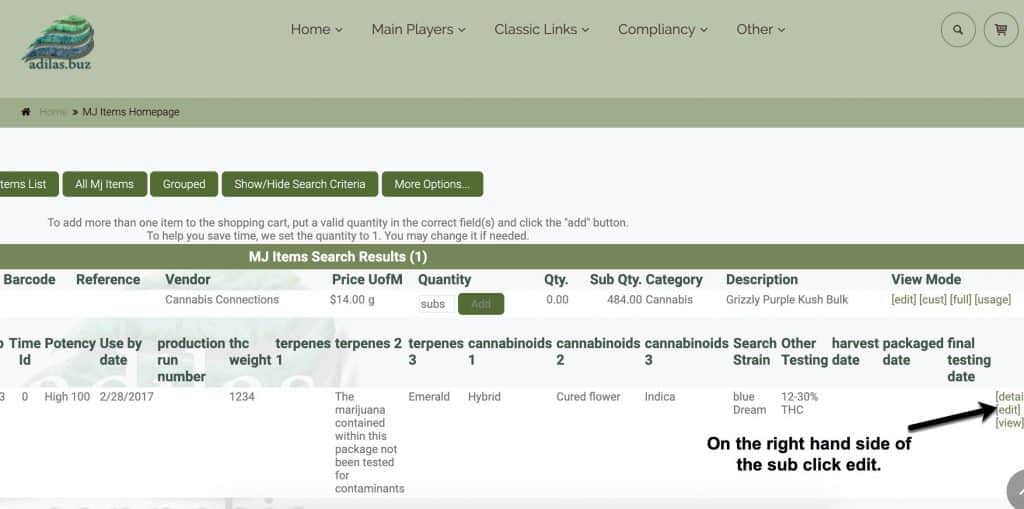 Click on Build Complex Labels link.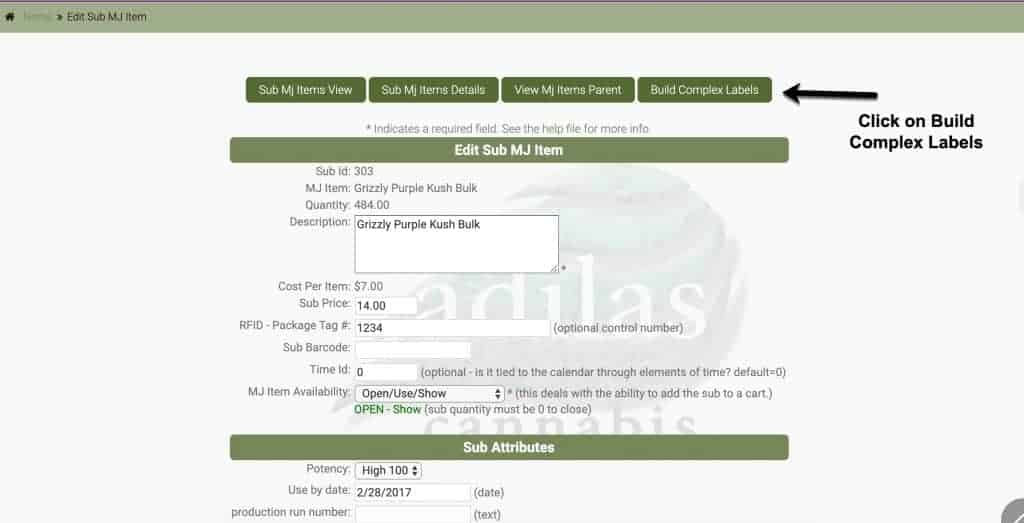 Now you are in the sub. You can add the quantity ie how many pre-rolls, or how many 1/8ths you have packaged. You can use the default weights or change the weight of the unit, and you may add the price.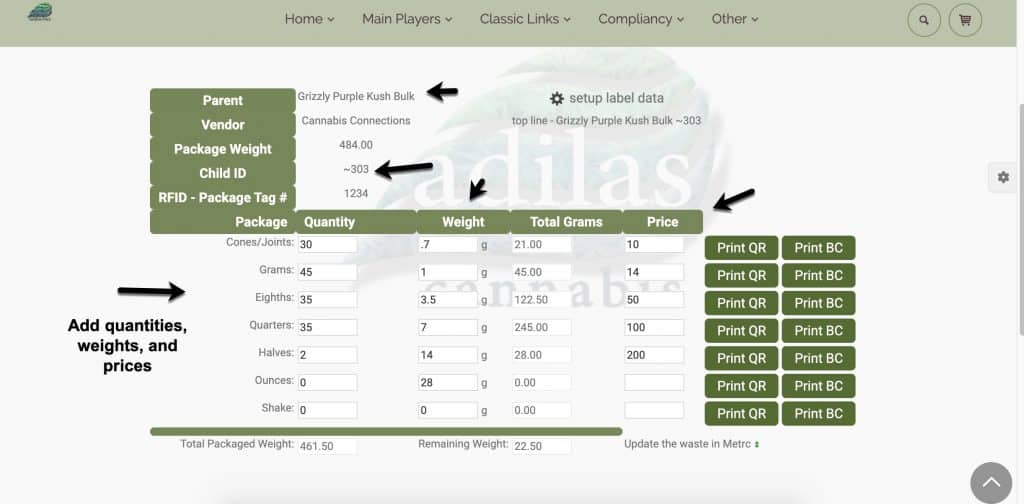 Now you need to choose to print QR codes or barcodes. You may also adjust the rest of the weight of the sub in Metrc by clicking on the little arrow link.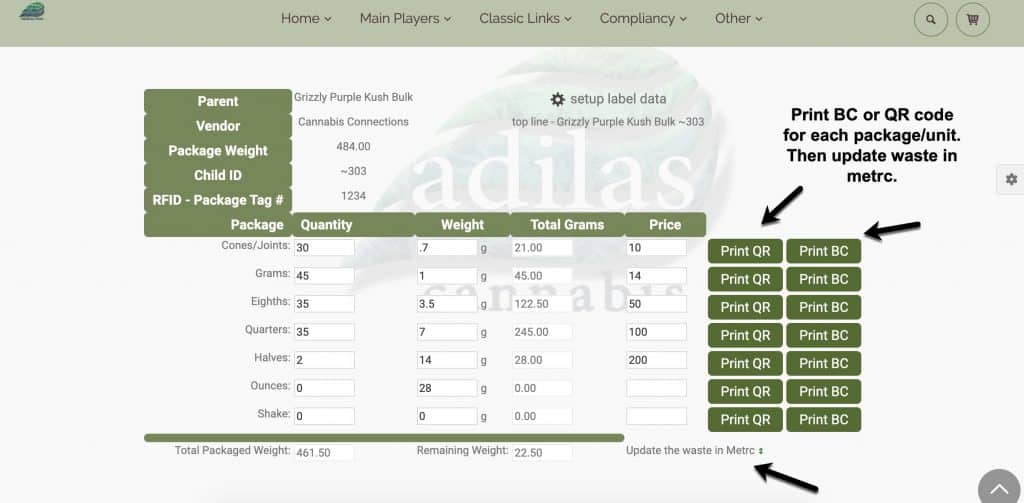 When you print the labels, make sure you print enough for all packages. If there are 30 pre-rolls, you will print 30 labels.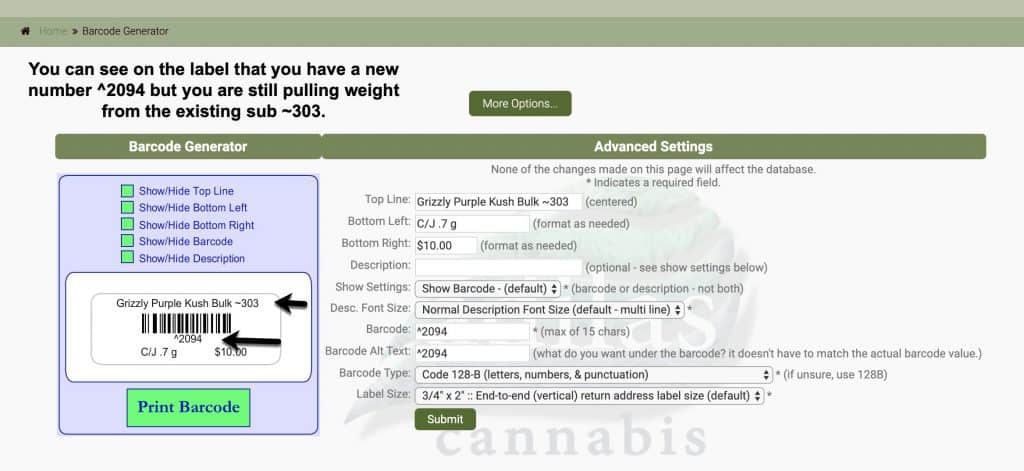 As always, please feel free to reach out to your consultant, Technical Support at 719-966-7102, or email support@adilas.biz if you have any questions, concerns, or suggestions.