Now there is a way to change some important information on your parent items all at one time.
First, make sure you have the admin permission #109, which is ID=74. This can be found toward the bottom of the permission list.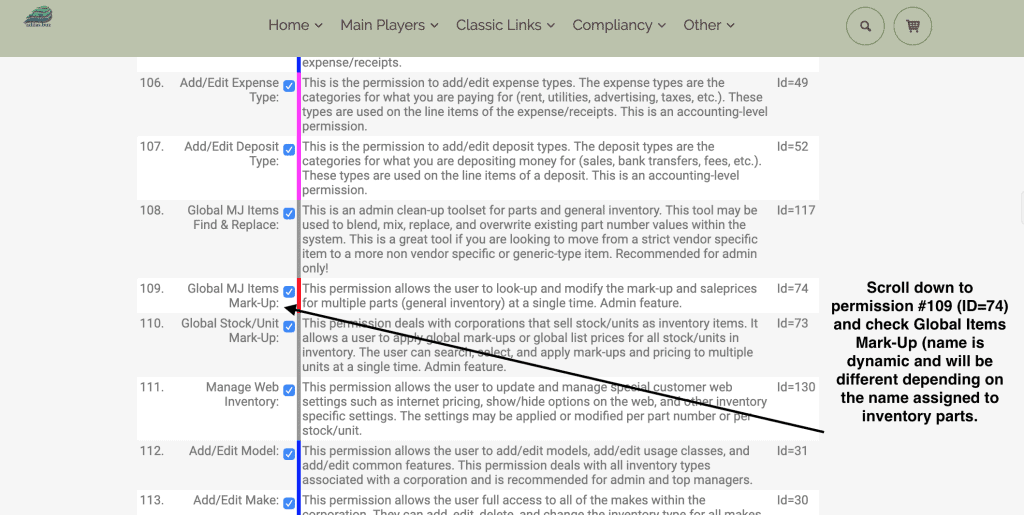 From the Classic Homepage, go to System Maintenance and choose Global Items Mark-up from the drop down list (here it is seen as MJ Items per this system's naming conventions).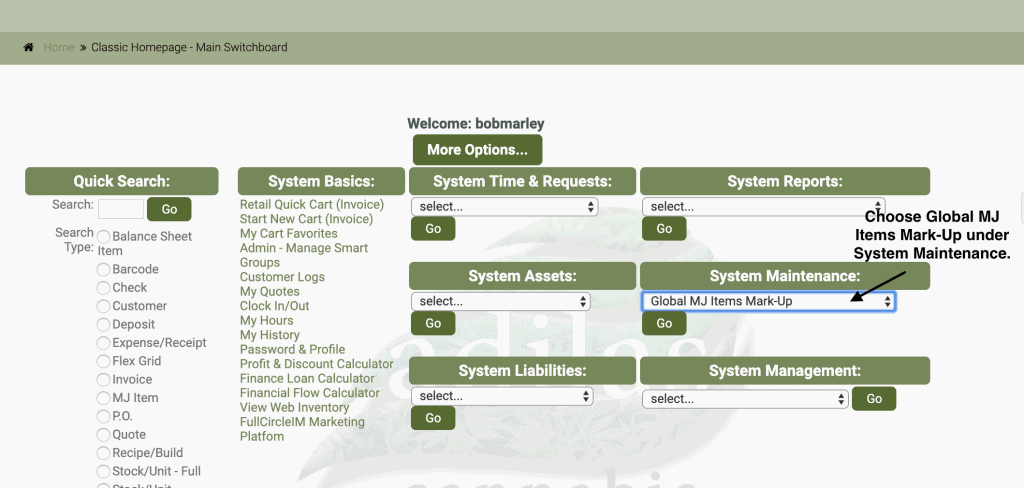 Click on the link at the top of the page called "global parent core updates."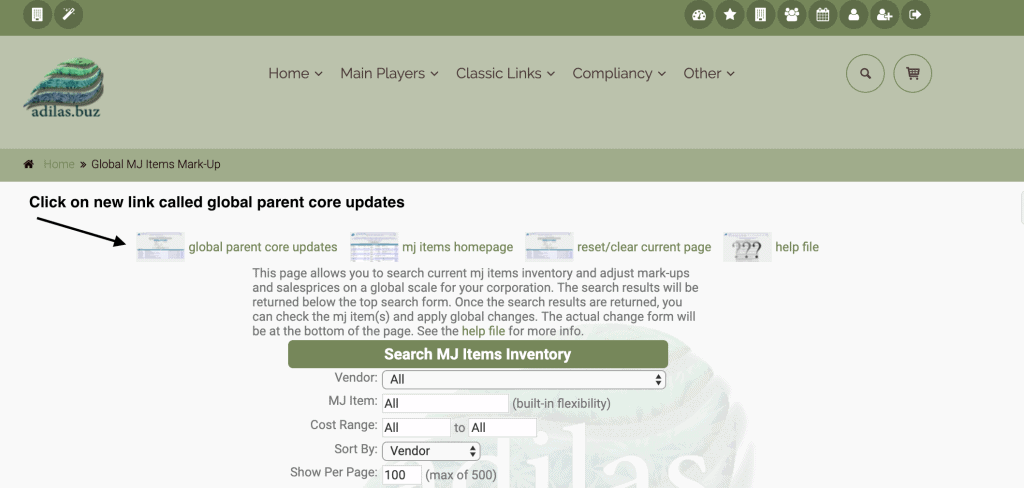 You will need to choose between updating Parent Tax Category, Parent Status or Parent Weight Field. Once you choose, select a category and click filter. As of January 16, 2020 you may only select one category at a time.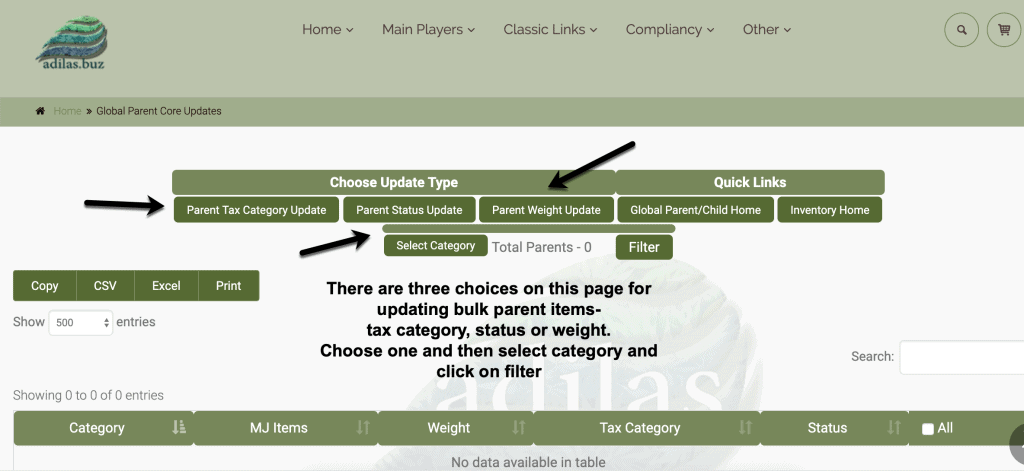 Once you have populated a list, you can edit several items by clicking on the box at the right or select all to update all items. You may also use the search field to further filter the list.
Below you can see the report for updating the parent weight field. This field is what communicates with the gram control in the shopping cart. Several states have made changes to how these limits are calculated and this will help to quickly edit your items to meet those requirements.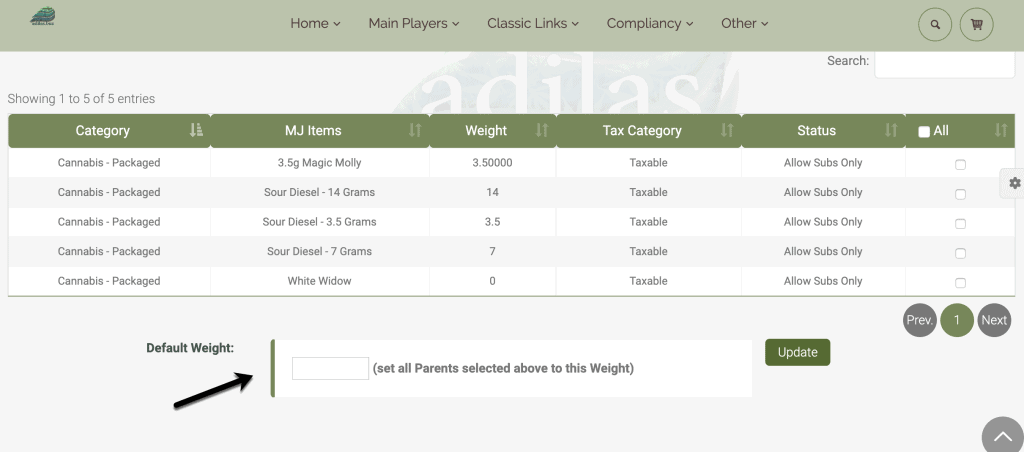 The following screen shot shows the report for the parent tax category update.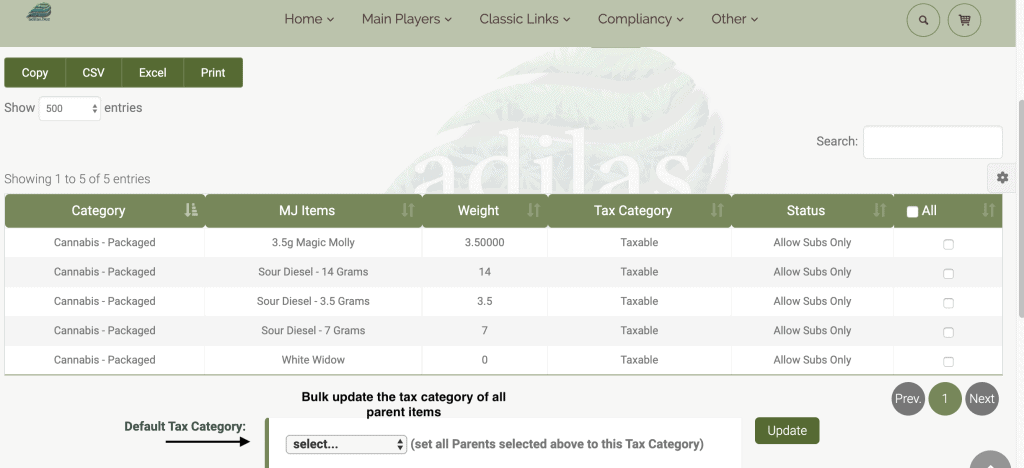 The third option is the parent status report. This can help with changing multiple items to inactive, or from active to allow subs only.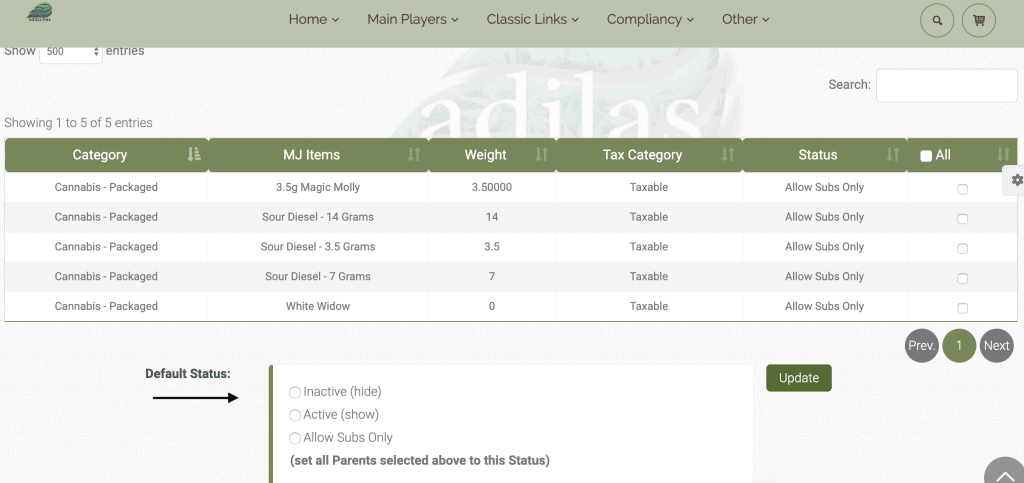 As always, please feel free to reach out to your consultant, Technical Support at 719-966-7102, or email support@adilas.biz if you have any questions, concerns, or suggestions.